Robert Plant Almost Wasn't A Part Of Led Zeppelin. Here's Why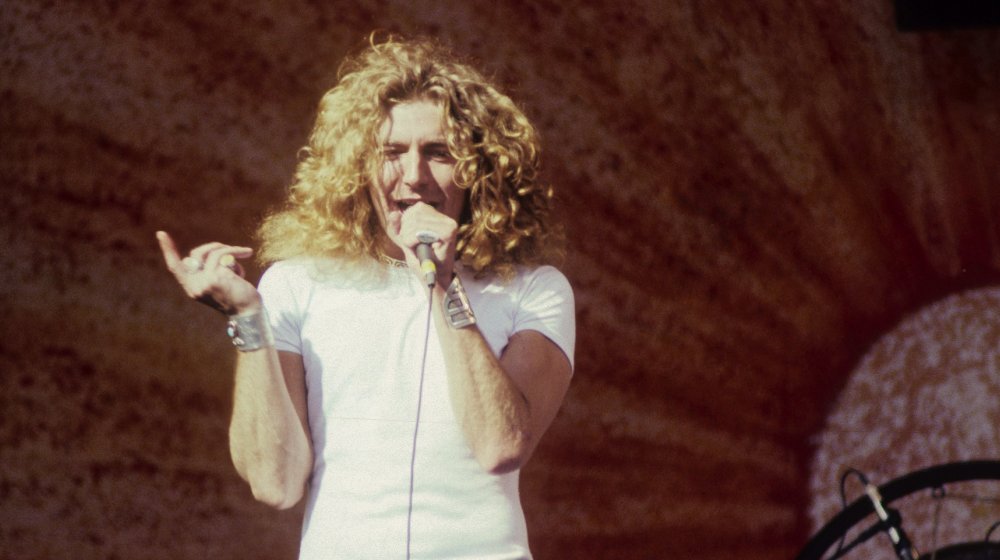 Larry Hulst/Getty Images
It's hard to imagine a time before Led Zeppelin existed, let alone a time when songs like "Stairway to Heaven", "Kashmir", and "When the Levee Breaks" didn't grace our radio speakers. It's even harder to imagine what Led Zeppelin would have been like without the band's frontman, Robert Plant.
Led Zeppelin wasn't always one of the greatest rock bands in history — like everyone, they had to start somewhere. The English rock band was formed in 1968 by Jimmy Page after his former band, the Yardbirds, dissipated due to a creative rut. Page was left with a few of Yardbirds' songs but ultimately had to start from scratch when it came to forming his new band. The first bandmate he recruited was Plant, but Plant wasn't actually Page's first pick and almost wasn't apart of Led Zeppelin.
Plant was Page's third choice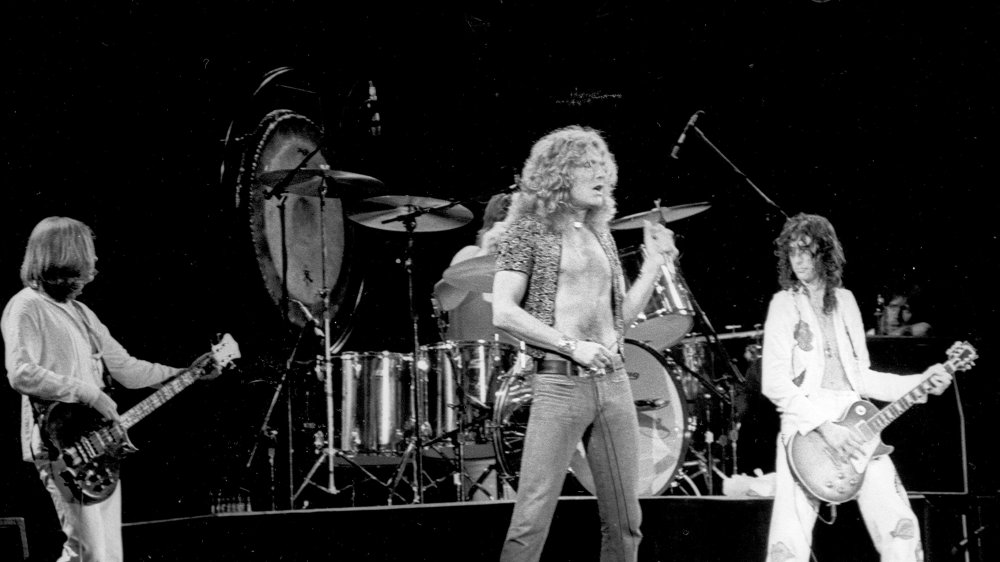 Larry Hulst/Getty Images
Page's first pick was the singer of The Small Faces, Steve Marriott, according to Rolling Stone. However, Marriott's manager quickly shut down the idea, even threatening Page if he continued to pursue Marriott. Page reportedly also considered the former singer of the Jaywalkers, Terry Reid, who ultimately recommended Plant instead of himself. Plant was just 19 years old when Page confronted him to join what would be Led Zeppelin after watching him perform in his band, Hobstweedle.
"Robert was fantastic, and having heard him that night and having listened to a demo he had given me, I realized that without a doubt, his voice had an exceptional and very distinctive quality," Page recounted in the 2012 novel, Trampled Underfoot: The Power and Excess of Led Zeppelin
Plant's addition to the band also resulted in the the addition of the band's drummer. Plant recommended Page to consider John Bonham, a lifelong friend and on-and-off bandmate. Led Zeppelin was officially complete after John Paul Jones' wife convinced him to go for it, according to a 1975 interview.
The rest, as they say, is musical history.