The Real Reason Michael Anthony Stopped Performing With Van Halen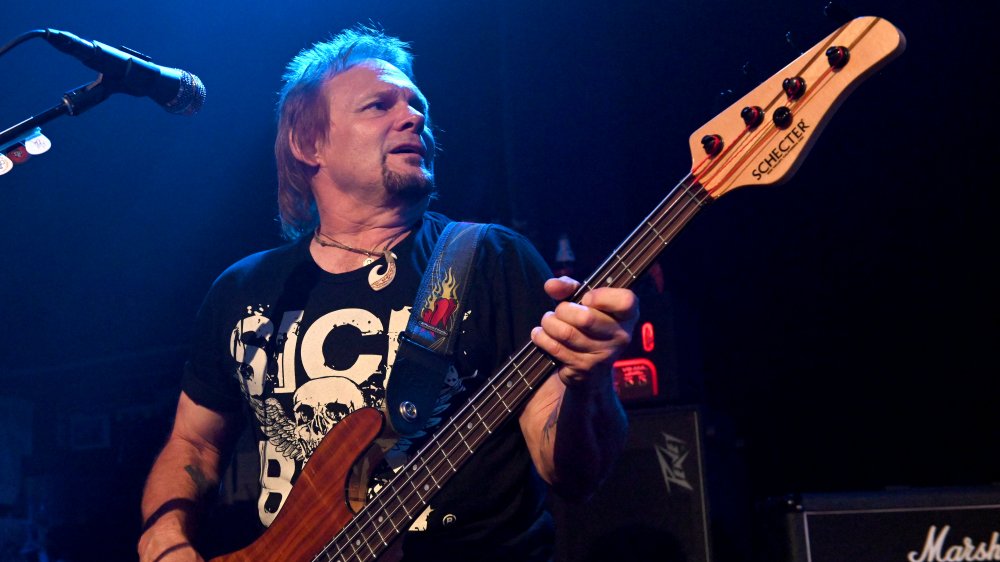 Scott Dudelson/Getty Images
First there were two, as Biography tells us: the Brothers Van Halen — Eddie on guitar, Alex on drums — joined by David Lee Roth on vocals and Michael Anthony on bass. The year was 1974. And it was very good.
And so was the success, to the point that Roth pulled up stakes and determined to go solo in 1985. Stepping unto the breach, dear friends, was Sammy Hagar, a voice and presence of his own, a wild stage presence to match Roth's, and eventually, conflict with Eddie, which didn't even improve when Eddie became clean and sober. By 1995, Hagar was out, Roth was back in. Hagar fired up a new band and invited bassist Michael Anthony to join him.
And then it gets uglier. Eddie decided it meant that Anthony had quit Van Halen. "(E)veryone who quits the band always claims they got fired by me," Eddie told Rolling Stone in 2009. "Hey, I'm not the bad guy here. When Hagar left the band, Mike went with him. Then when we get back together with Dave, and all of a sudden, he wants back in. It's like, 'No, dude, you quit the band.'"
Anthony continues to record and perform with fellow Van Halen alumnus Sammy Hagar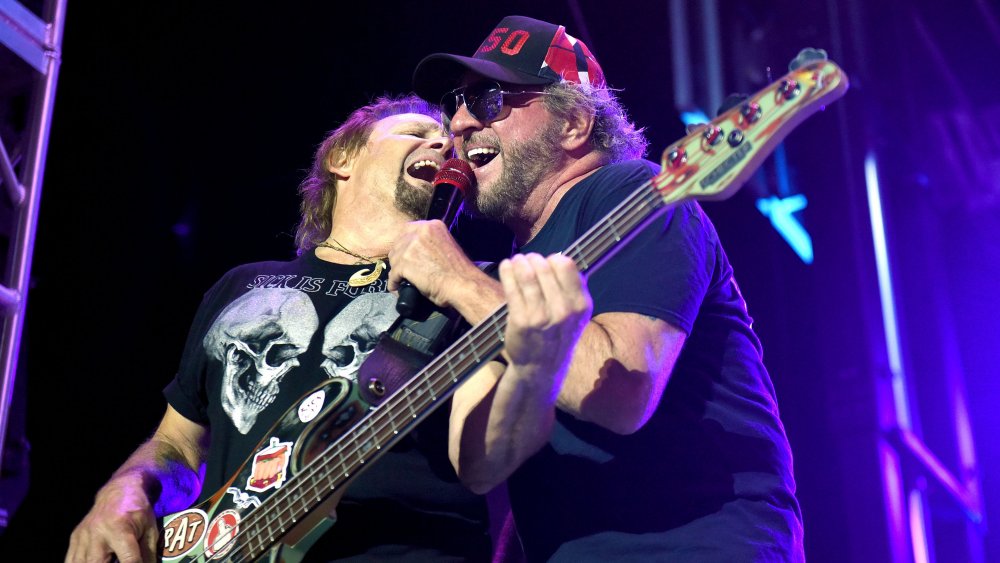 Scott Dudelson/Getty Images
He continued: "That's the only thing really that bothers me about people acting like I'm the bad guy. I just sit in the studio and write music. I'm not some tyrant. I've got no beef with anybody." At the end of a 2004 reunion tour with Hagar, Anthony was replaced on bass by Eddie's 15-year-old son, Wolfgang, child of his marriage to Valerie Bertinelli.
Today, Rolling Stone reports, Anthony performs and records with Hagar in a band called the Circle, which includes drummer Jason Bonham and guitarist Vic Johnson, Rolling Stone reported in June 2020. Anthony and Hagar would both like to reunite with their Van Halen bandmates, which looked like a possibility in 2019 before Eddie Van Halen's rumored health issues. "I know that Eddie and I are not done," Hagar said, perhaps speaking for Anthony as well. "If enough water goes under the bridge before we die, it'll happen. It has to. God is going to slap us both around if he has to."