David Byrne From Talking Heads Is Worth A Lot More Than You Think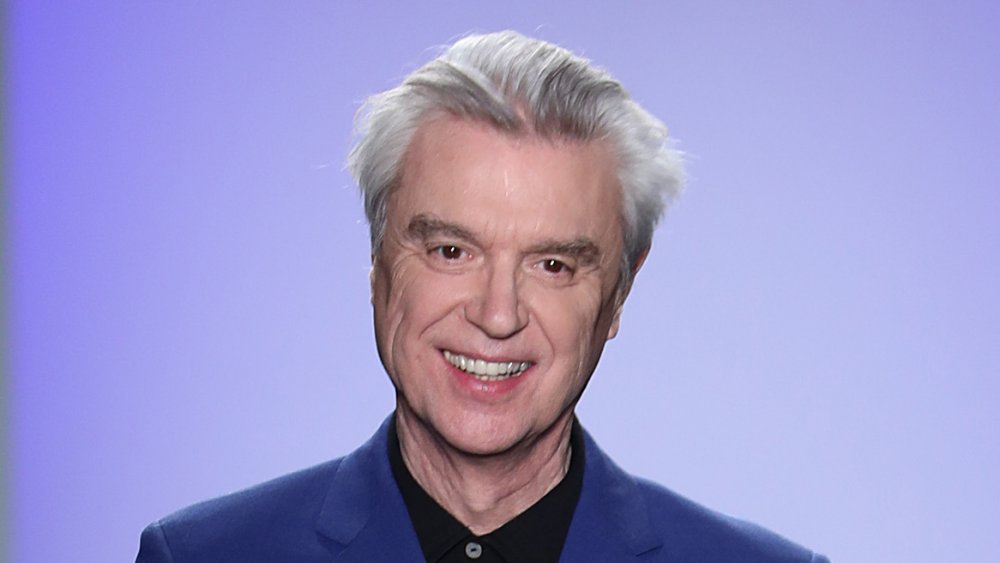 Brian Ach/Getty Images
David Byrne made his name as the frontman of the pioneering new wave rock band Talking Heads, and was inducted in the Rock and Roll Hall of Fame for his troubles. However, while some people might mostly remember him for this, and perhaps the giant business suit he famously wore on the Stop Making Sense concert movie, these are just small scratches in the man's vast and frankly humbling career. He's written music for the movies, and even has an Academy Award and a Grammy for the original score of 1988's The Last Emperor. He's been known to give the occasional TED Talk. Oh, and he's also a successful solo artist, with all sorts of projects and collaborations over the years. 
It's a pretty impressive career, but how much money has it earned Byrne along the way? Quite a lot, it turns out. In fact, David Byrne from Talking Heads is worth a lot more than you think.
David Burne can afford to keep Burning Down the House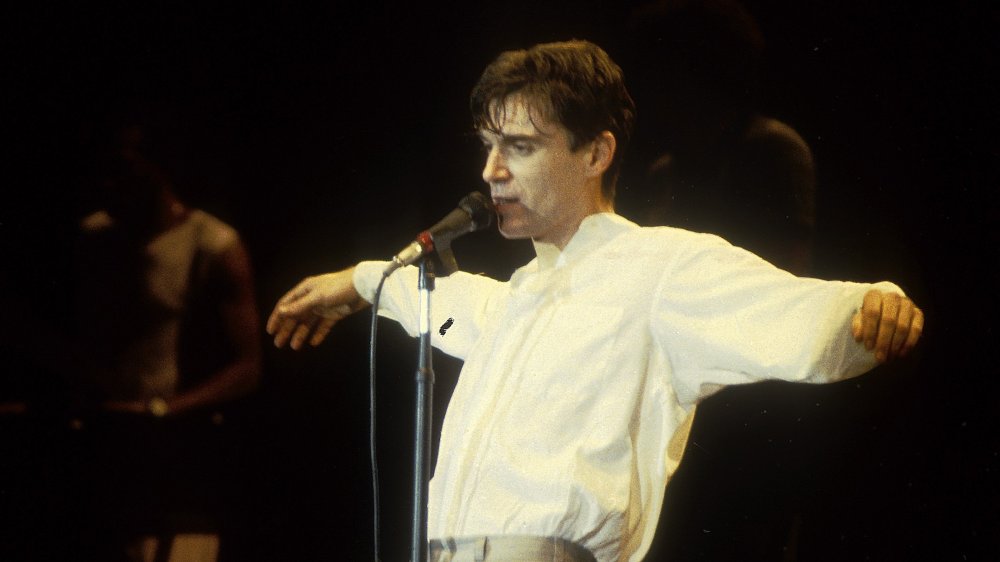 Larry Hulst/Getty Images
David Byrne might not be the most well-known music star on the planet, but with a life in the limelight and a resume as long as your arm, it's easy to imagine that he's made at least some money along the way. Well, "some" is a bit of an understatement, seeing as wealth estimation site Celebrity Net Worth guesstimates Byrne's monetary value at no less than $40 million. 
Talking Heads has a fairly robust Billboard Hot 100 chart history, and since Byrne was the group's principal songwriter, chances are this has not exactly hurt his finances. He has also worked as a solo artist for decades, collaborated with notorious artists like Brian Eno and St. Vincent, and dabbled in all sorts of art and design projects. All in all, the man seems to be living his life the way he likes to ... and his various passions have been pretty lucrative, to boot.