The Real Reason T-Pain Lost All Of His Money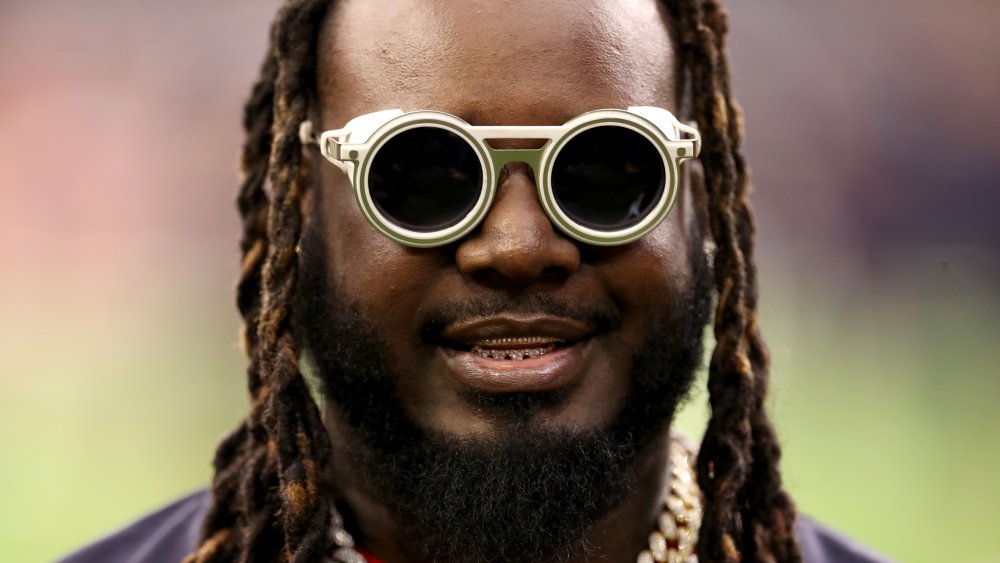 Christian Petersen/Getty Images
American rapper, songwriter and producer T-Pain was living large at the height of his career in the early 2000's, with hits such as "Buy U A Drank" and "Can't Believe It" affording him an ultra-lavish lifestyle. From buying houses for his producers and assistants to owning a fleet of luxury cars, the Florida-based musician looked like he had it all.
But the husband and father of three divulged about his personal finances on "The Breakfast Club" radio show in 2019, admitting that poor personal decisions with his money led to millions of dollars in losses for the family. Although he now claims that he is financially stable, T-Pain told "The Breakfast Club" that his fiscal situation spiraled until he "had to borrow money to get my kids Burger King."
"Now I know what the high end is and what the low end is," he said in an episode. "I've been mega-rich, I've been super broke, right in the middle of thinking I was mega-rich, and then got rich again, and you know, learned how to really give a s— about money."
He'll 'Buy U A House'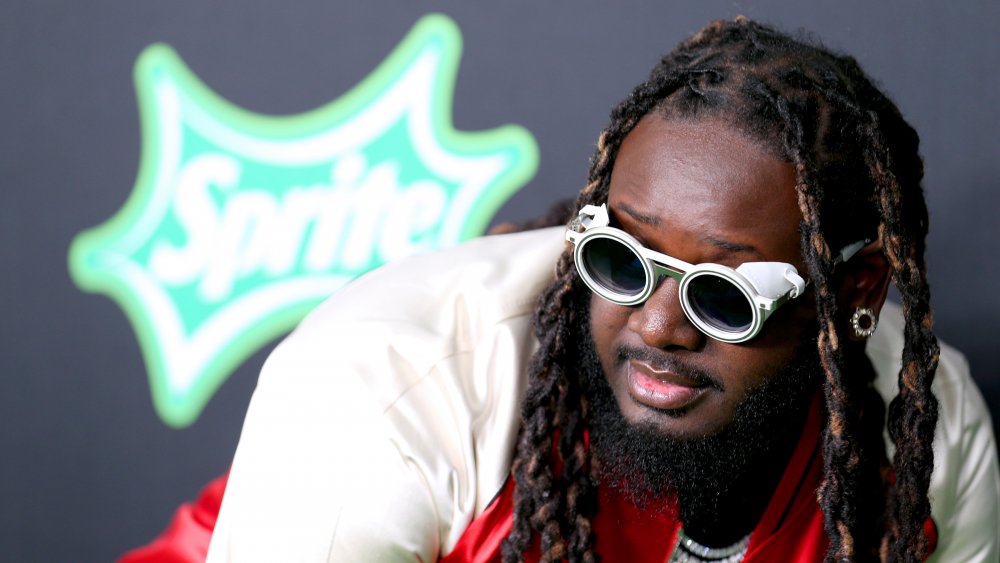 Carmen Mandato/Getty Images
Born Faheem Rasheed Najm, the 34-year-old told Charlamagne tha God, DJ Envy, and Angela Yee in an August episode of "The Breakfast Club" that he began to run out of money early into his career when he refused to look at his spending accounts. He blames a "lot of bad investments" for his struggles, as well as giving his manager full control of his spending accounts.
"I was letting my manager do it and he was way more optimistic than I was," "The Masked Singer" winner said. "He would just buy complete dumps and think that we can just paint and then we should be fine. Never sold anything that we bought."
The rapper then disclosed that he almost lost a $6 million house in Atlanta, and later lost $40 million in saved income due to "bad investments" and less-than-desirable spending habits.
"That's when my accountant was like, 'dude, you just bought a Bugatti, you're out of money. And I was like, 'no I'm not. I've got this house on it. I've got this other house for my assistants and my runners and my producers," T-Pain said. "That's when we started going crazy with the money. I wouldn't pay any attention to it. I thought that if I didn't have access to my accounts I wouldn't have to look at it. It was bad business choices."
No Pain no gain
Albert L. Ortega/Getty Images
Now, the rapper seems to have his financial situation under control while prioritizing his family life. He told "The Breakfast Club" that he has been able to overcome his money struggles by paying closer attention to his spending and earnings. He also disclosed that he has tried to focus less on spending, instead pivoting to focus more time with his wife, Amber Najm, as well as his three children Lyriq, Kaydnz Kodah and Muziq.
"Awards are always great, but in the long run, it doesn't really say who you are. I'm more concerned about my family, my kids and my wife and making sure I can provide," he said. "Once you give a s— about the money you're making, then you feel much better about your accomplishments, you feel much better about what you're doing, you start paying attention to your work that makes you money."