How Pearl Jam Was Formed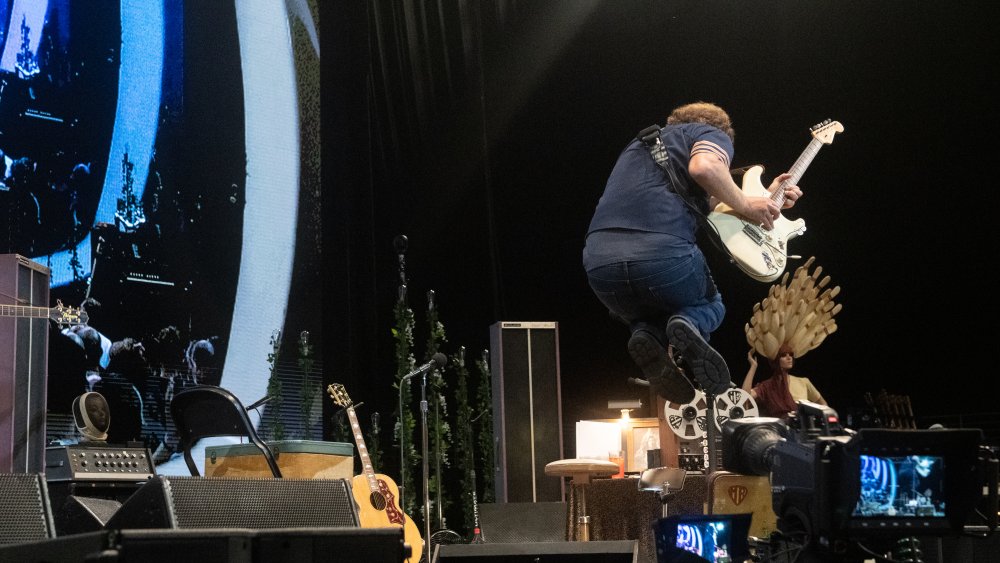 Jim Bennett/Getty Images
Pearl Jam, the classic grunge mainstay, have been touring rock arenas for nearly thirty years, pleasing cross-generational crowds of thousands night after night. From classic hits such as "Jeremy" and "Black" to more recent chart-toppers like "Sirens" and "Superblood Wolfmoon", it's not surprising that the nineties alt-rock legends are still releasing critically acclaimed albums.
However, like most musical acts, Pearl Jam's first shows certainly weren't sold out. In fact, the five-piece outfit was only formed after guitarist Stone Gossard and bassist Jeff Ament's previous band, Mother Love Bone, disbanded. The former band was pretty successful in its first years from 1988 and 1989, eventually garnering the attention of the PolyGram record label, according to All Music. Mother Love Bone signed with the label in early 1989, only to release its debut album, Apple, one year later.
By all accounts, the band was on a paved track to success. It was tragedy that tarnished that dream ... and gave band members Gossard and Ament a new musical direction.
Pearl Jam was born out of tragedy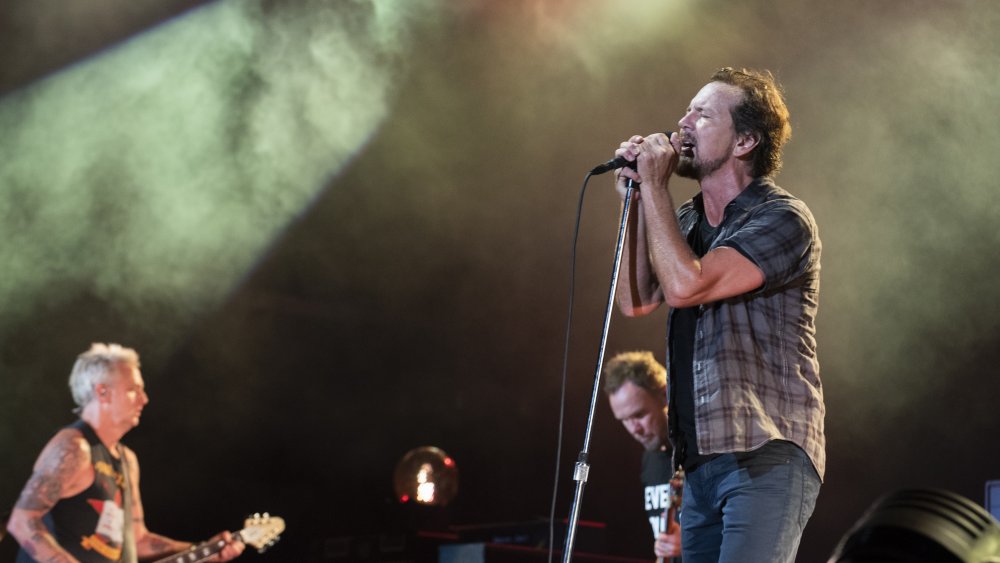 Jim Bennett/Getty Images
It was drugs that led to Mother Love Bone's untimely demise. Specifically, the tragic passing of vocalist Andrew Wood, from a heroin overdose, cemented the end of the band just four months after Apple was released, per All Music.
Devastated by the death of Wood and the band's demise, Gossard wrote darker, heavier music as an outlet for their collective grief, according to Rolling Stone. Gossard then tapped Seattle guitarist Mike McCready and Ament to start a new project, sending demo tapes to Red Hot Chili Peppers drummer Jack Irons for a potential spot. While Irons passed on the offer, he referred his basketball friend, budding San Diego singer Eddie Vedder. Per Rolling Stone, Vedder listened to the demo tapes (which included tracks that would become "Once" and "Alive") and came up with lyrics while surfing. Within a week, Vedder was signed on to join the band.
And, to the band's credit, their first few gigs weren't too shabby: with the addition of Dave Krusen on drumming duties, the rock group played at the Off Ramp Cafe in Seattle, opened for Alice in Chains, and opened for Facelift, all between 1990 and 1991. It was after attending a Neil Young concert, in which his band played songs at an extended length, that Pearl Jam came up with their name, casting aside their first draft title of "Mookie Blaylock." Needless to say, the replacement name has a much better ring to it.