The Truth About Joe Perry's Drug Addiction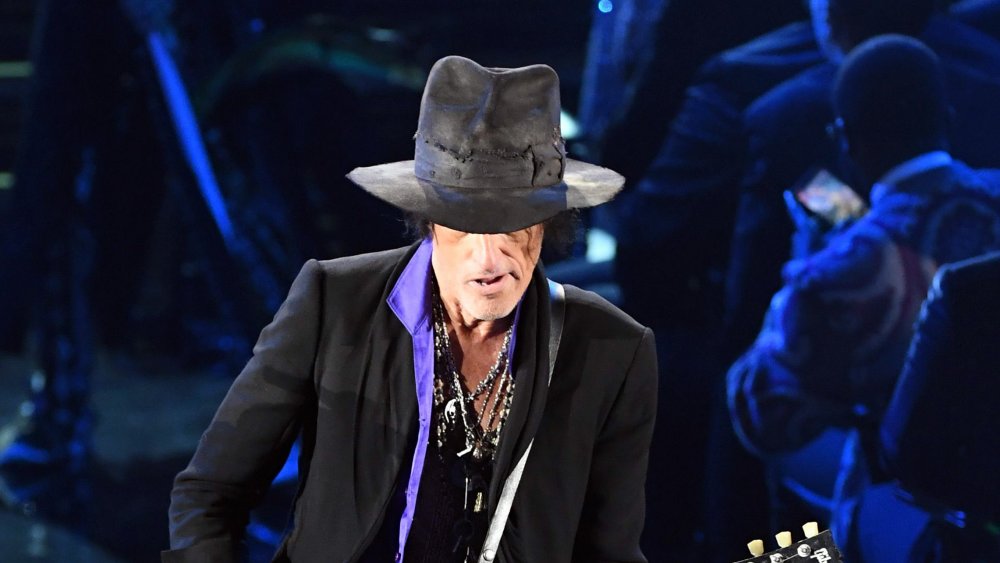 Kevin Winter/Getty Images
Given the history of the "sex, drugs, and rock n roll" culture of the late 1960s, it is inevitable that several big names from the era are stepping forward and detailing the oral history of their experiences. From Ozzy Osbourne to Elton John, band members have increasingly started to divulge about their wilder years. Even casual fans of American rock band Aerosmith will recall the band's liberal substance use, with members Steven Tyler and Joe Perry boasting an openness about their history with drugs.
Onstage antics were just the beginning for the classic rock band, as their backstage habits turned out to be more than the two could handle. According to Louder Sound, Perry was so hooked on a laundry list of drugs that he showed up high to his own wedding.
When asked if the sight of the wedding cake made him nauseous amid heroin use, Perry replied: " I don't remember throwing up from it, though the thought had crossed my mind. At that point it took a lot to get nauseous; it becomes part of your system and you don't throw up unless you get something that's different or stronger or a little out of the ordinary."
What's in a name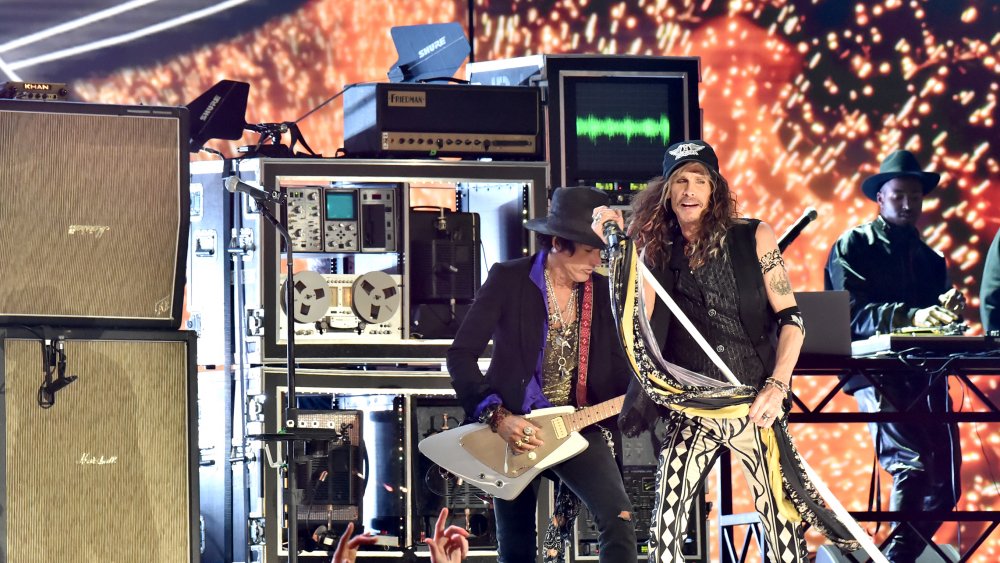 Jeff Kravitz/Getty Images
Vocalist Tyler and guitarist Perry (who have "snorted half of Peru", according to The Fix) were given the nickname "Toxic Twins" due to their rampant drug use. In fact, one interviewer in Rock Cellar Magazine recalled seeing the "biggest pile of cocaine I have ever seen in my life" in Perry's West Hollywood hotel room. Furthermore, according to Steven Tyler's autobiography Does The Noise In My Head Bother You?, the guitarist would hire a roadie on tour to stand by the side of the stage to dispense cocaine through a straw whenever he wandered over.
However, after Tyler's ten years of sobriety and Perry's recent interviews denying current drug habits, the former "Toxic Twins" seem to be doing pretty well for themselves. "We just got high back then, it was a way of life," Tyler told NME in 2017, cementing the fact that their drug abuse was a thing of the past. "I might have done a bit more than others, but I have a problem with that. I'm powerless over the drugs that I love because I'm addicted to music, and music is the strongest drug of all."