The One Song Neil Young Wrote That He Couldn't Stand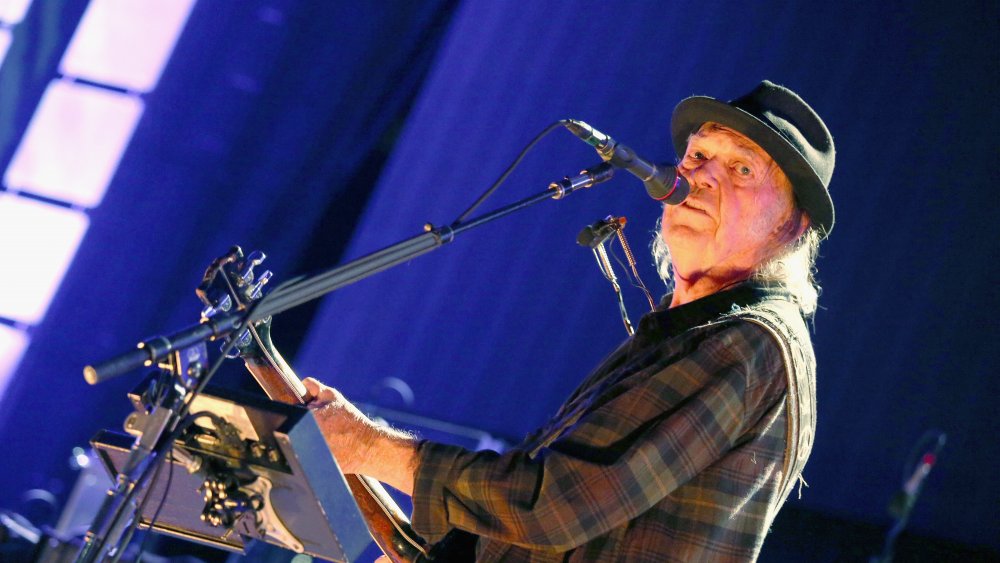 Gary Miller/Getty Images
Ask anyone on the street to name a Neil Young song, and you'll probably get an answer along the lines of "Heart of Gold", "After the Gold Rush" or "Harvest Moon." Yet, surprisingly enough, one of these very songs that helped Young reach the rock mainstream has become a song that Young himself learned to detest.
Originally written partly as a result of a back injury, "Heart of Gold" was recorded during the first sessions for Young's 1972 album Harvest at Quadraphonic Sound Studios in Nashville, according to Jimmy McDonough's Neil Young biography Shakey. Featuring backing vocals from James Taylor and Linda Ronstadt, the song quickly achieved massive success, reaching number one on the US Billboard Hot 100, and charting in other countries such as Canada, Australia, West Germany, and Norway. Yet, while most of the world loved the song, the artist himself soon became highly critical of it, for several reasons. 
He's cold to Heart Of Gold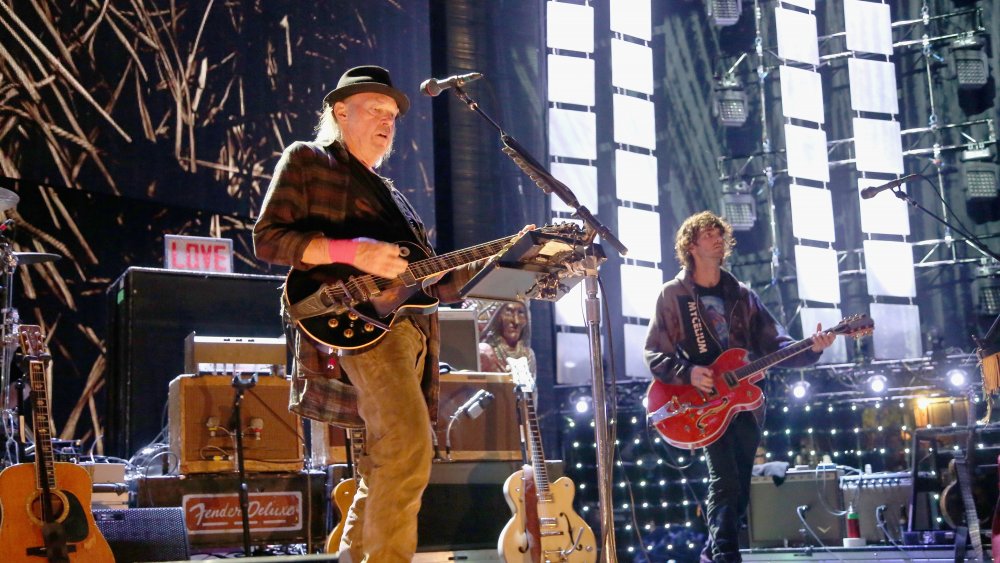 Gary Miller/Getty Images
Young has generally insinuated that he views the song as a snoozefest. What's more, the song ushered Young's music into the mainstream, something that he never really cared for. Meanwhile, as new fans wanted more songs like "Heart of Gold," Young used subsequent releases to perform tracks that spanned a larger musical spectrum, without regard for the sound which previously made him famous. Or, as he put it himself in his liner notes for the compilation album Decade, as described by Ultimate Classic Rock, "This song put me in the middle of the road. Traveling there soon became a bore so I headed for the ditch. A rougher ride, but I saw more interesting people there."
Bob Dylan wasn't a fan of the song either, according to a 1985 interview. Per the artist, it was the tune's likeness to Dylan's discography that turned off the singer-songwriter: "The only time it bothered me that someone sounded like me was when I was living in Phoenix, Arizona, in about '72 and the big song at the time was 'Heart of Gold.' I used to hate it when it came on the radio. I always liked Neil Young, but it bothered me every time I listened to 'Heart of Gold.' I think it was up at number one for a long time, and I'd say, 'S***, that's me. If it sounds like me, it should as well be me.'"