The Hidden Meaning Of Third Eye Blind's Semi-Charmed Life
Tim Mosenfelder/Getty Images
Someone once told Third Eye Blind frontman Stephan Jenkins that their '90s emblem "Semi-Charmed Life" sounds like "summer and everything is going to be wonderful," according to Kerrang.
It's easy to agree. "Doo doo doos" lace the track, and Jenkin's rap-like delivery over an upbeat, post-grunge beat is infectious. "Semi-Charmed Life" was the lead single from Third Eye Blind's debut album. The song spent 43 weeks on the Billboard Hot 100, peaking at the #4 position in August 1997.
Jenkins thought it was funny the song was on the radio. "It's a dirty, filthy song about snorting speed and getting blow jobs," he told Billboard in April 1997.
The meaning of the song could have easily gotten lost in translation. For one, MTV backmasked the line "crystal meth will lift you up until you break." Also, "Semi-Charmed Life" radiates a certain warmth. But if you listen closely, such zeal in fact alludes to, as Jenkins explained, "the bright, shiny feeling you get on speed."
In 2019, Jenkins acknowledged the song's bigger picture. "It's about living in the lower Haight [in San Francisco,]" he said to Kerrang. "Everybody [then] was in their early 20s and out of college... and coming to terms with the kind of agony that your life is always about to change and never be reliable."
Jenkins didn't mind the misunderstanding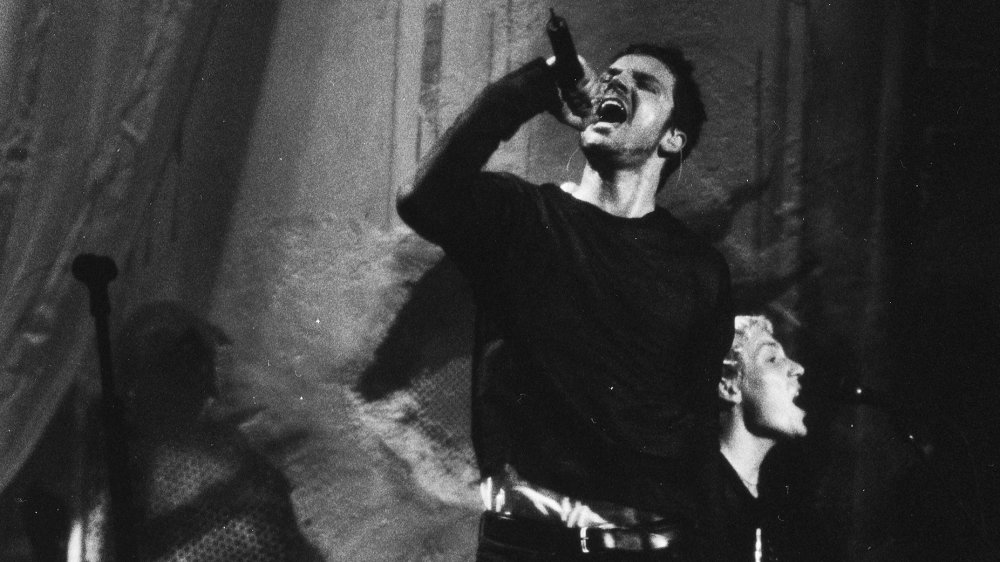 Bill Tompkins/Getty Images
In true Californian, laid-back fashion, Jenkins never got worked up over people's interpretation of the song. In 1997, he said to Billboard he found it fine that the masses heard the song as "a summertime jam." When he plays the song now, his intent is genuine and not at all about nostalgia.
"I like playing Semi-Charmed Life because I see it come alive in the faces of my audience, which is a real treat to a part of. So I don't begrudge that song. It's not my biggest live song or the biggest song of the night," Jenkins said to Kerrang.
"Semi-Charmed Life" was also a West Coast-spin on Lou Reed's "Walk on the Wild Side." Jenkins, at the time of writing the song, reflected on his life and thought Lou Reed "had nothing on the way that we were living."
May the better "Doo doo doo" win.