The Truth About Madonna's First Band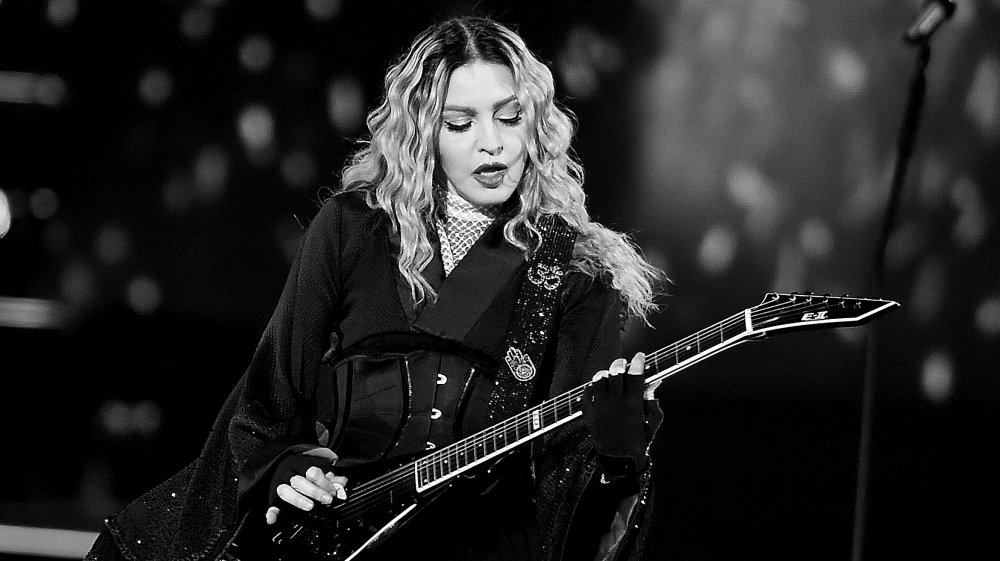 Paras Griffin/Getty Images
Madonna once described her early musical training, playing instruments and writing music for the first time, as "one of the happiest times of my life." She told this to Rolling Stone in 1984 just after the success of her hits "Borderline" and "Lucky Star." The pop queen may now look back on her first band, The Breakfast Club, with gratitude (calling the first song she ever wrote a "religious experience"), but Madonna's first band was rife with instability.
She came to New York City with ambitions of being a dancer, but that went out the window after meeting Dan Gilroy at a party. The drummer of Gilroy's band, The Breakfast Club, quit and Madonna took over. The band allowed Gilroy and his brother Ed to show off their musical dexterity. But for Madonna, the band was an early vehicle to stardom.
"I was just a lot more goal oriented and commercial minded than they were," Madonna explained to Rolling Stone. "I took advantage of the situation. I wanted to know everything they knew, because I knew I could make it work to my benefit." 
An inherent need for attention propelled Madonna's ambition. It's ultimately what led her to make the jump from Michigan to NYC. After some time on the drums, Madonna was vying to be singer. One night at CBGB, she pleaded to sing a song and play guitar.
Madonna's determination led to her career a solo act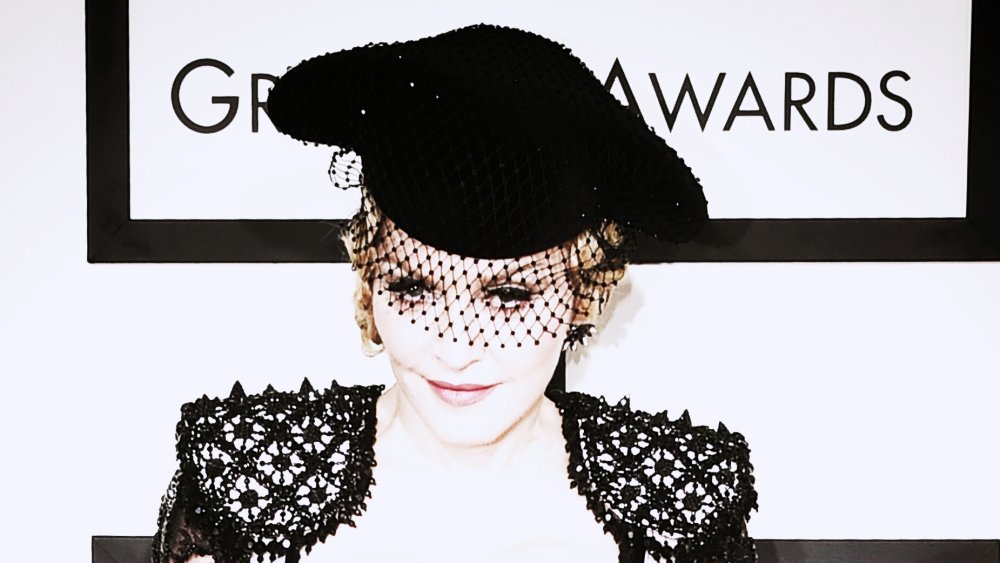 Jason Merritt/term/Getty Images
"I knew that with that kind of drive and devotion to getting ahead something had to happen." Gilroy said.
Between a constantly evolving lineup and her need for the spotlight, Madonna left the band. Looking back at her time in The Breakfast Club, she admitted they had "created a monster."
Being so goal-oriented did not make Madonna popular in the New York post-punk scene. Her next foray in music was Emmy, a band that included drummer Steve Bray, a former boyfriend from Michigan.
"I think there was a lot of resentment of someone who's obviously got that special something," Bray said to Rolling Stone. "She had trouble making friends."
Reconnecting with Bray was key to Madonna's catapult into the music industry. Ultimately, Emmy did not last. Bray blames the inability to find a good guitarist. But no matter— Madonna fell into a groove of experimentation and failure. Nights became devoted to patrolling clubs, which is how Madonna got a 4-track demo to the highly regarded DJ Mark Kamins, who helped her get a deal with Sire Records.
Bray and Kamins' hopes were shattered when neither one of them were asked to produce Madonna's record. But Bray could see the bigger picture of their friendship. The two came to work things out, and thank goodness for the sake of pop radio. Bray co-wrote "Everybody," "Into the Groove," "True Blue" and "Express Yourself."