The One Song Tina Turner Did That She Couldn't Stand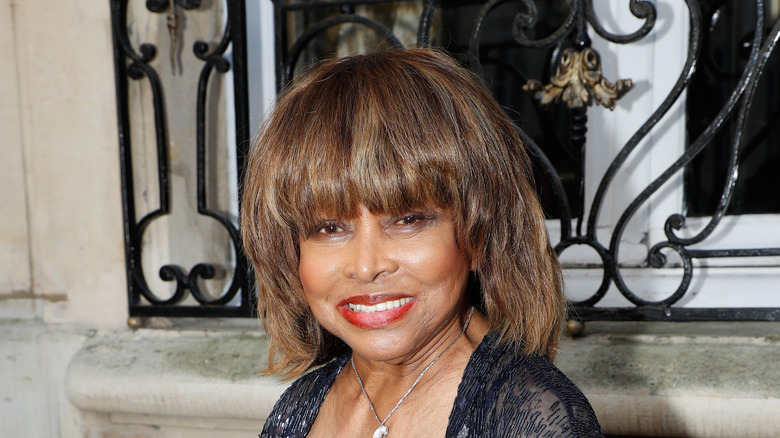 Bertrand Rindoff Petroff/Getty Images
It's not uncommon for a musician to loathe the exact piece of work that made them famous, especially if they feel that a certain mainstream song shadows other works of their discography. For Madonna, it was the hit "Like A Virgin", which she now refuses to play for anything less than $30 million. For British legends The Who, it's the rock-opera centerpiece "Pinball Wizard", which was apparently written to appease a looming music critic. And for Tina Turner, it was none other than her 1984 Grammy award-winning tune "What's Love Got To Do With It."
Per Playback FM, the song earned Turner a substantial amount of critical acclaim, including Best Female Pop Vocal Performance, Song of the Year and Record of the Year Grammys, as well as high regard across the board from pop music critics. The song became Turner's first and only number one hit in the United States as well as the second-biggest single of the year.
The song ranked number 309 on Rolling Stone magazine's list of "The 500 Greatest Songs of All Time" and listed at number 38 on the Rolling Stone Songs of the Century list. However, even when presented with the song as a demo, Turner has never been a big fan of the tune, according to Playback.
She can't stand the rain ... or the song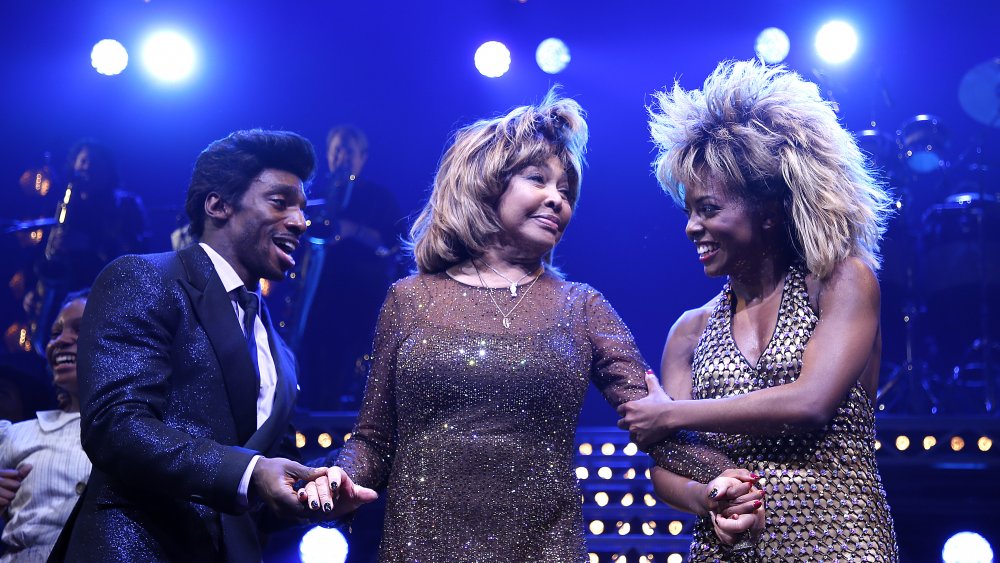 John Lamparski/Getty Images
In fact, the song was passed up by several other musicians before it fell into Turner's lap. The tune was originally offered to British singer Cliff Richard, who rejected it and then passed the song off to American vocalist Phyllis Hyman before it was handed off again to Donna Summer. Per Crow River Media, Summer sat with the song for years, but never completed a recorded version. British pop group Bucks Fizz were then offered the track, but was eventually shelved when Tina Turner released her version before the Fizz could get to it.
Although Turner's version ended up being a smash success, her aversion to the song is well known. Per Yahoo! Movies, in the 2021 HBO documentary "Tina," her manager, Roger Davies, said that Turner "never really liked it," and she agreed, calling it "terrible." "I was rock and roll. I was not ... that was a pop song," she said. Per SongFacts, the singer hated the idea of the song's anti-love message, but recorded it anyway due to her manager's assurance that the song would become a hit.
"We'd have to complete three songs, and at that point 'What's Love' hadn't even been selected as a single," the song's sound engineer John Hudson told Sound on Sound. "Tina didn't like it, and she, like the rest of us, was probably assuming 'I Can't Stand The Rain' would be released, because it was a really rocking track. So, [producer] Terry [Britten] decided to start things off with 'What's Love' as that was the one which was going to be the least demanding on her voice. He'd get it out of the way while hearing how she could sing."
Turner made the song her own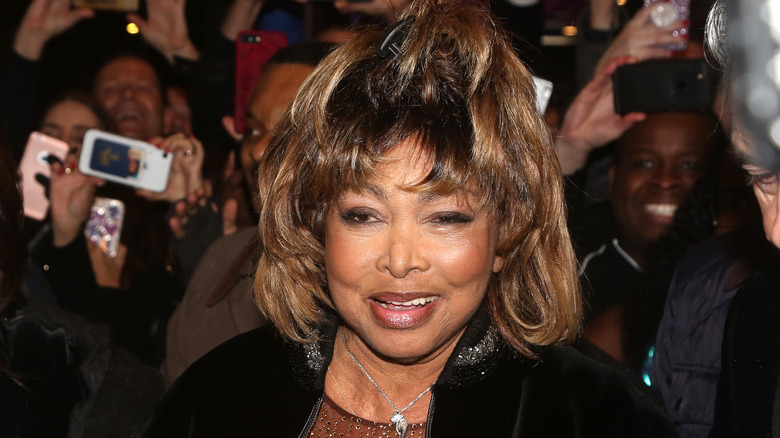 Bruce Glikas/Getty Images
Producer Terry Britten remembered Tina Turner telling him about her feelings on the song (per BuzzFeed): "She came in and immediately she said, 'Well, you know I don't like that song. I don't want to do that song. Roger wants me to do it.' I said, 'If it doesn't work out, we won't use it. So let's give it a go.'"
Despite her qualms with the message and vibe of the song, Turner still managed to take it in a direction she was happier with. "I converted it and made it my own," she said in "Tina." (per Yahoo! Movies). And it worked: Britten was "stunned after the session" upon hearing what she'd done with it. According to Turner, she used her "heavy voice," which was something that was unusual for the time. "They weren't used to [a] strong voice standing on top of music," she said.
Clearly, the changes paid off — the song rose up the Billboard Hot 100 chart after its release and has become a crucial part of Turner's legacy. Even the legendary singer seems to at least view it with some nostalgia. "Did you know that when I first read the lyrics for 'What's love got to do with it,' I rejected the song?" she wrote in an Instagram post. "Crazy to think about that now. "Hearing the song in the documentary TINA was one of the most touching moments for me in the movie. It reminded me how far I've come."