The Truth About Depeche Mode Frontman Dave Gahan's Infamous Overdose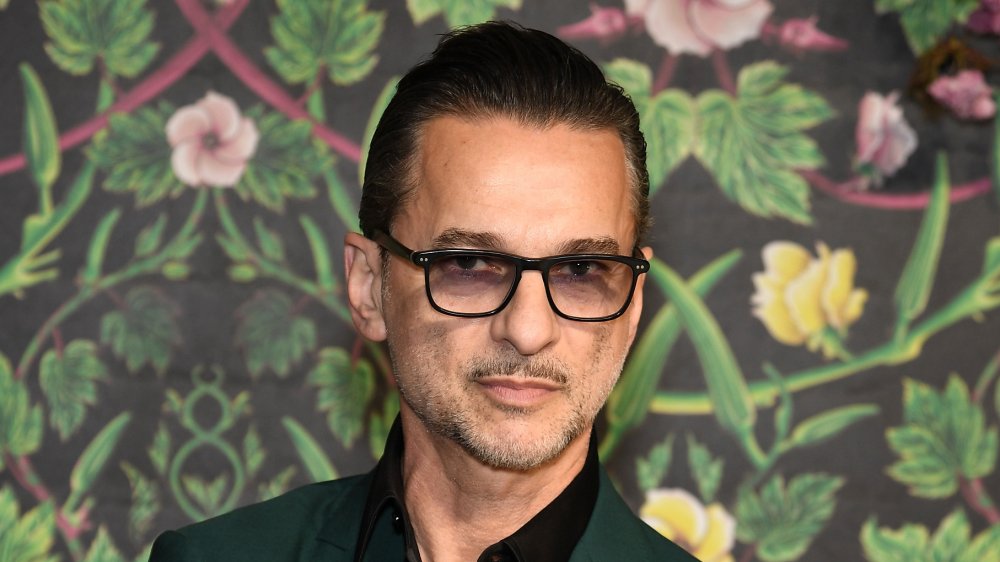 Dimitrios Kambouris/Getty Images
Dave Gahan, the illustrious singer of Depeche Mode, is without a doubt one of rock's great frontmen. His huge, soothing baritone voice has elevated great songs like "Personal Jesus," "Never Let Me Down Again," "Walking in My Shoes" and "It's No Good" to a completely new level. His wild, energetic stage presence has made sure that the magic has carried over to the band's live performances. His presence has anchored the band to their core Depeche Mode-ness, regardless of what strange new musical adventures they have embarked on, which may have played a part in why the group was still winning Grammy Awards as recently as 2018. The man is a rock star, plain and simple. 
Unfortunately, being a rock star can often mean living like a rock star, and Gahan certainly took part in some of the darker undercurrents of fame. He has struggled with various serious illnesses, as well as addiction. In fact, his heroin problems in the 1990s were so severe that one particular overdose nearly killed him.
Dave Gahan's infamous overdose DID kill him ... for two minutes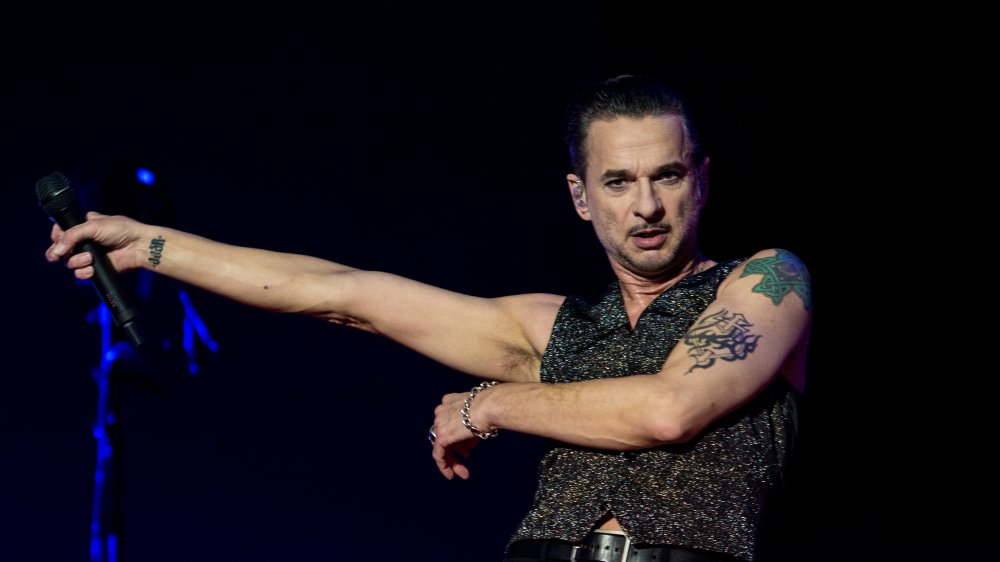 Pedro Gomes/Getty Images
It's not entirely accurate to say that an overdose nearly killed Dave Gahan. In 1996, he actually OD'd so bad that he died and was brought back to life. 
In 2013, Gahan discussed the infamous Los Angeles incident with Bild (via NME), and he made it extremely clear that he doesn't particularly recommend the experience. "The first thing I realized in the hospital was that I exited my body," is how the singer described the situation. "I was floating underneath the ceiling and could observe exactly what was happening underneath me: Paramedics were running around my body and tried to save me." But wait, it gets creepier:  "I believe it was my soul screaming which had already left my body and became a witness of what happened to my body. At that point I was clinically dead, my heart wasn't beating. These seconds seemed like hours to me. And suddenly, there was a complete, frightening darkness around me." Whoa.
Screaming souls and a sudden fade to black doesn't sound like a good time, and indeed, Gahan has noted that the experience made him realize that even famous rock stars aren't immortal. When he finally woke up, he was in handcuffs and cops were arresting him because he was in possession of heroin and cocaine. The experience led to a year-long stint at a detox clinic, which he had to successfully finish without incident, if he didn't want to endure a two-year prison sentence.