The Hidden Meaning Of Nirvana's Polly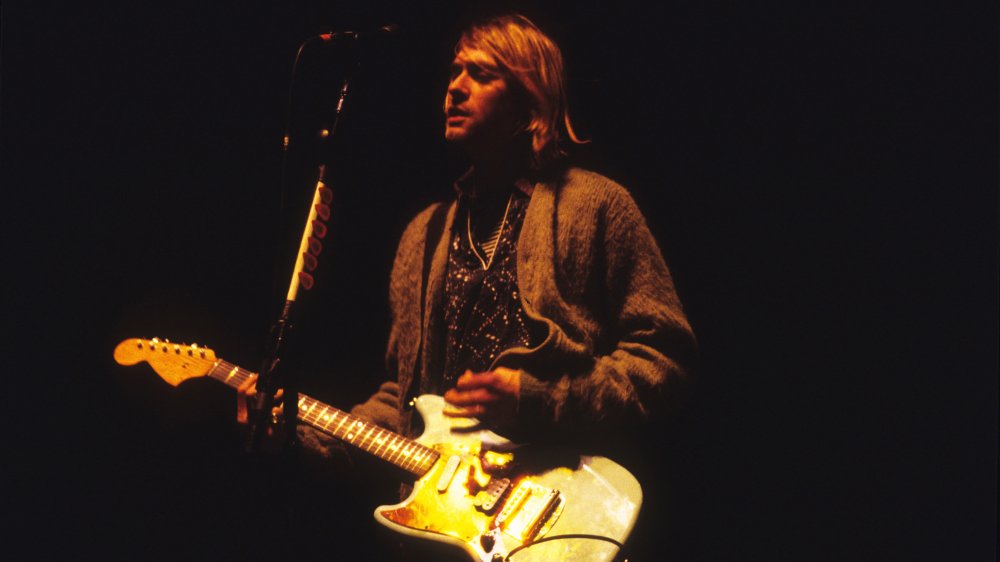 Jim Steinfeldt/Getty Images
"Polly," which appears in the iconic Nirvana album Nevermind, is a disturbing song that's hard to forget. 
The lyrics follow the perspective of a rapist who, having tied up a girl, now fluctuates between treating her as his pet and absentmindedly torturing her. This tension can be found in the beginning two lines: "Polly wants a cracker / Think I should get off her first." Even though the song's music swings in a more pop-ish manner than many Nirvana tracks, the lyrics themselves (and the story they tell) directly contrast this sound, to reach a level of horror unsurpassed by the rest of Kurt Cobain's catalog. 
The intentional voyeurism in these lyrics is equally matched by Cobain's well-documented feminist beliefs. When, after Nevermind's release, reports came of two men raping a woman to "Polly," Cobain actively addressed this incident in Incesticide's liner notes: "Last year, a girl was raped by two wastes of sperm and eggs while they sang the lyrics to our song 'Polly.' I have a hard time carrying on knowing there are plankton like that in our audience."
Polly flew the coop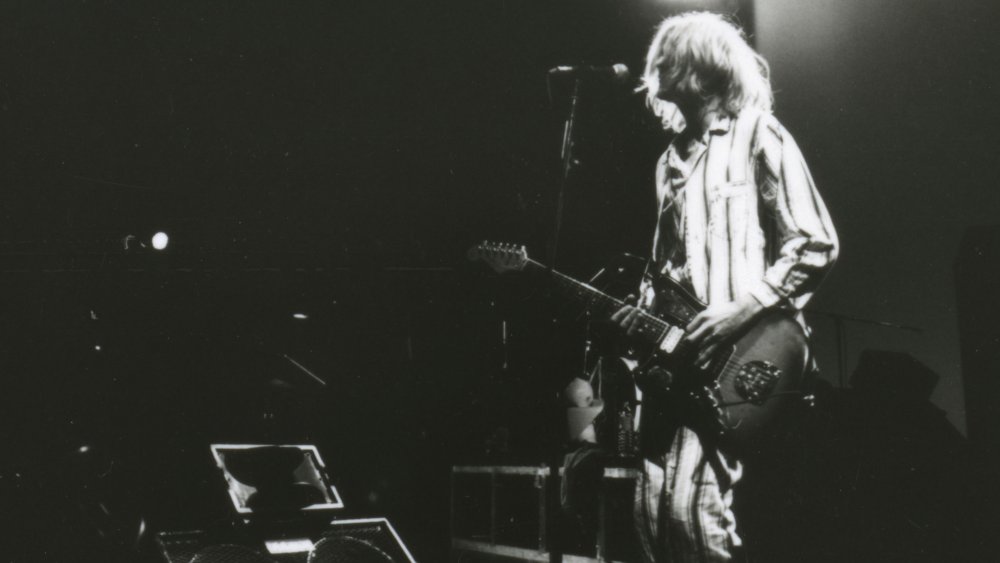 Gutchie Kojima/shinko Music/Getty Images
The Polly in the song survives by catching her rapist off-guard. This is because the Polly whom Cobain wrote about was based on a real person, who was kidnapped in his home state of Washington, as described by the A.V. Club. 
On Northwest Nomad, there's a retelling of these kidnappings, which were perpetrated by Tacoma native Gerald Friend. In 1987, Friend pulled over a 14-year-old girl as she was walking home from a concert, offered her a ride, and quickly brought her to his mobile home, where he tied her to the ceiling and tortured her. Fortunately, after a few days, she managed to escape. Note, however, the plural "kidnappings," as Gerald Friend had not only done these sorts of horrific crimes before, but had been arrested for them back in 1960. Back then, he had been sentenced to 75 years in prison, but was released on parole. Following the 1987 kidnapping, he was arrested again, and sentenced to finish his original sentence, with an additional sentence on top of it.
Cobain read about this in a newspaper, probably the Spokesman-Review, and was evidently so bothered by the events that he wrote a song. When asked about it, he simply said, "It's an anti-rape song. There's really not much more I can say about it. What can I say?" 
Others have said more than that, however. According to NME, when Bob Dylan heard "Polly" for the first time, he commented "That kid has heart."