Why Red Hot Chili Peppers Hasn't Released A New Album In 4 Years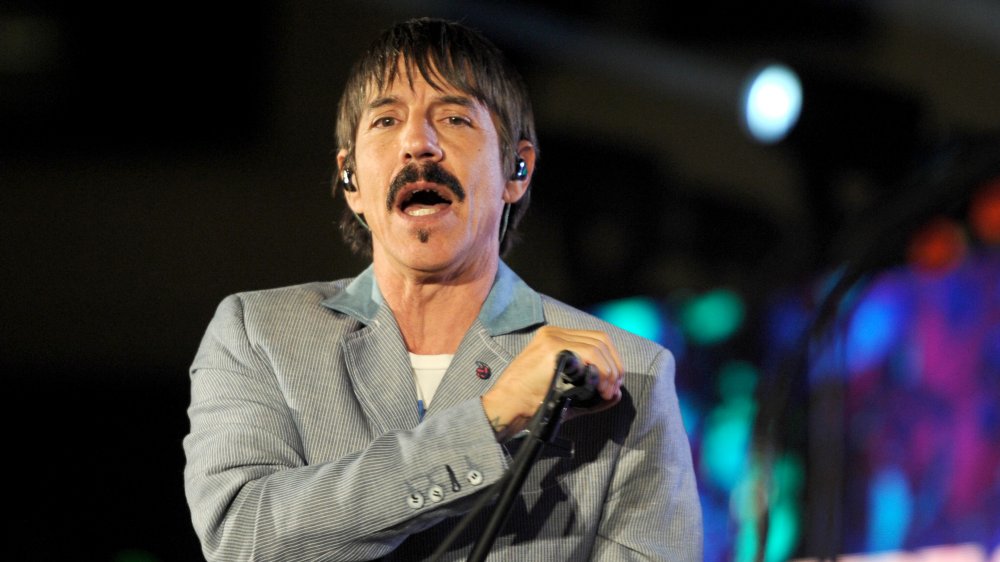 Joshua Blanchard/Getty Images
The Red Hot Chili Peppers have not released an album since 2016, and fans have spent the whole time wondering about it. After all, the band has been prolific, and continually tours. Their last release to date, The Getaway, got generally favorable reviews. It was also the last album with guitarist Josh Klinghofer, according to Consequence of Sound, as John Frusciante rejoined the band in 2019. But a change in personnel isn't what's keeping the band from recording another album — after all, they've done that before. 
In 2018, lead singer Anthony Kiedis confirmed to USA UK News that the Red Hot Chili Peppers were already hard at work on their next album. The band had worked on songs, with plans to release their new record sometime in 2019. Sadly, those plans were scuttled after the Woolsey Fire, one of the wildfires that ravaged California in 2018, as Blabber Mouth reports: the house which the band usually uses, in the words of Drummer Chad Smith, to "make some noise," was uncomfortably close to the fires, and while it ended up not being damaged, this did prevent them from playing together there. 
Hollywood may sell Californication, but California's fires hit them hard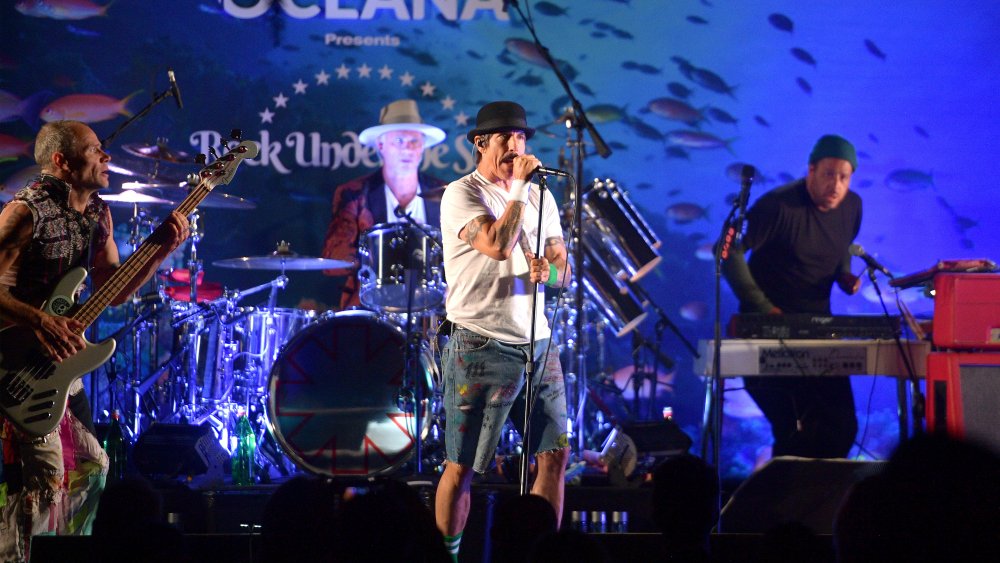 Matt Winkelmeyer/Getty Images
Once the fires were put out, the Red Hot Chili Peppers could once again come together, and they did go on several tours through most of 2019, including performing at the Pyramids of Giza in Egypt, per Loudwire. In the earliest days of 2020, in an interview with Rolling Stone, Smith confirmed the band were working on new songs, with returning bandmate Frusciante. They played a couple of gigs together, but soon enough, the rest of their planned shows for the year were canceled due to — you guessed it — the Coronavirus pandemic, just like seemingly everything else in the world.
Bassist Flea summed up his feelings about the pandemic in a tweet: "I miss hugs." It's assumed the band will come together again, when all this is over, and hopefully release that eagerly awaited new album. So, sorry fans, but you will just have to wait that much longer.