COVID-19 Found In Pet Cat In The U.K.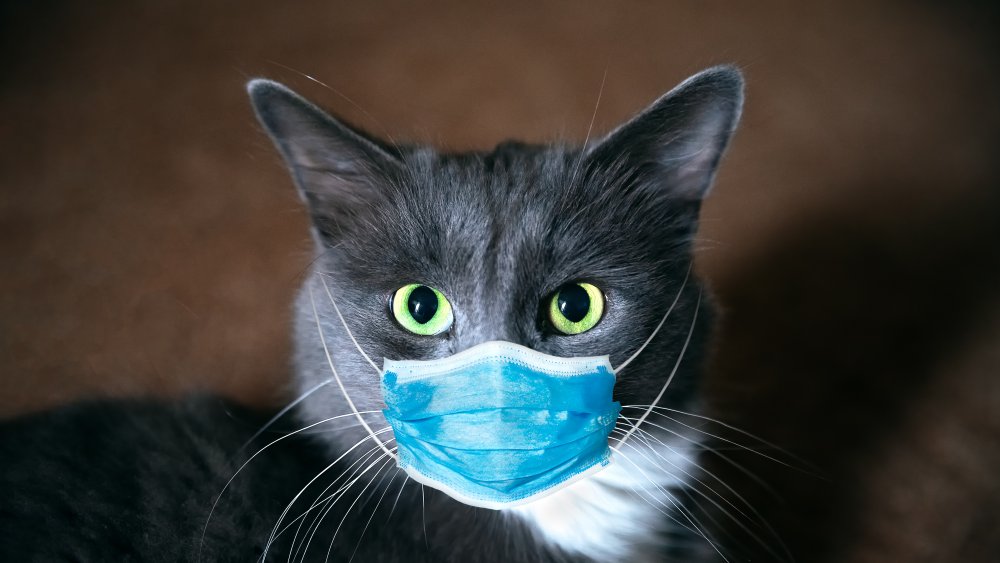 Shutterstock
On Monday, July 27, 2020, Newsweek reported that a pet cat was diagnosed with the coronavirus in the UK. While this cat may be the first British cat to come down with the virus, it is only part of the much smaller, but still global, kitty pandemic. In April, the first two American cats suffering from COVID 19 came to the attention of The Washington Post. They lived separately with one inhabiting a house belonging to a coronavirus-positive person and the other in one apparently without, which indicates it may have contracted the virus from elsewhere. Other cats have come down with the virus in Belgium and others in Hong Kong, Spain, Germany, France, and Switzerland. 
Of course, the actual number may be higher for the same reasons that the human number is almost certainly higher, that people can't pay for their cat to be tested or that they have been diagnosed with something other than coronavirus. In fact, The Guardian writes that the British cat had originally been diagnosed for feline herpes, but its sample was sent with others for a Sars-CoV-2 research program. Most importantly the cat — and the family — have apparently made a complete recovery, because, according to Prof Christine Middlemiss, the UK's chief veterinary officer, corona for cats is a lot weaker: "This is a very rare event with infected animals detected to date only showing mild clinical signs and recovering within in a few days."
Corona for cats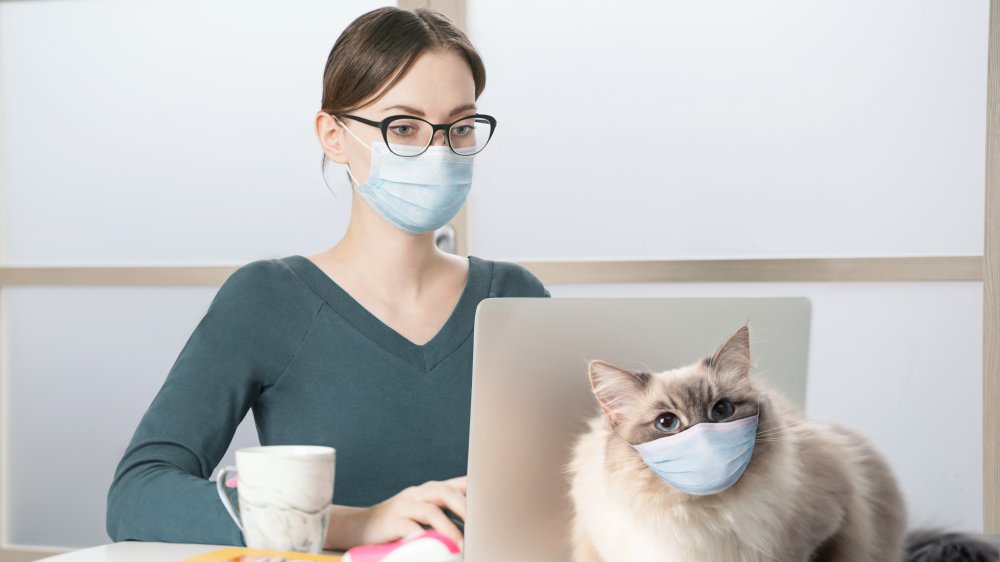 Shutterstock
As far as can be told, the coronavirus does not infect domestic animals other than cats, ferrets, and golden Siberian hamsters. However, their attraction to cats ranges from the tiny beast curled under your dresser to majestic bringers of death like lions and tigers. Around the same time that American pet cats were developing COVID symptoms, CNN ran a piece on how a tiger in The Bronx zoo had developed the coronavirus, namely expelling the dry cough that is among the coronavirus's chief symptoms. Later, it transpired that several lions in the zoo had also contracted the same sickness.
Every time a feline develops any coronavirus-related symptoms, the CDC and other organizations rush in to quell panic: "Based on the limited information available to date, the risk of animals spreading COVID-19 to people is considered to be low. A small number of pets have been reported to be infected with the virus that causes COVID-19, mostly after contact with people with COVID-19." So, no, we don't need to butcher all of our pets. However, CDC adds, since animals can spread other diseases, it's a good idea to maintain reasonable standards of hygiene, like washing hands and everything else that by now should be normal practice for life under a raging pandemic.