What Happened To Peter Green After He Quit Fleetwood Mac?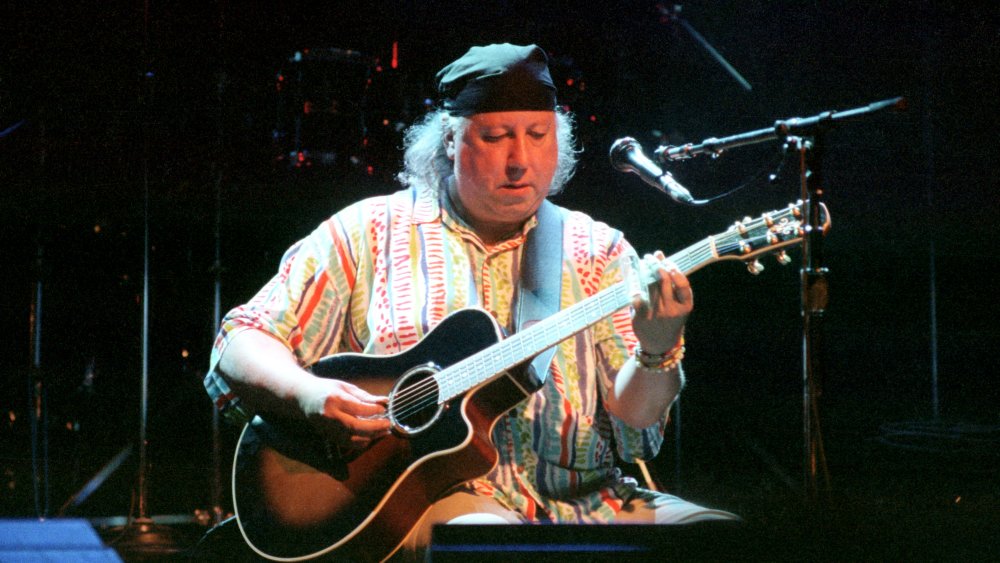 Larry Hulst/Getty Images
The late blues guitarist Peter Green, born Peter Allen Greenbaum, is most often remembered for his early contributions to Fleetwood Mac, years before internal strife and relationship dramas would fuel the band's musical career. The novice band, at the time made up of Green, Mick Fleetwood, and Jeremy Spencer, made strides in Britain's rock scene, with tracks such as "Albatross," "Black Magic Woman," and "Oh Well," which solidified the band's rock star status.
However, while Green's influence on the band has stood the test of time — as been by how the current Fleetwood Mac lineup is still playing "Oh Well" and "Albatross" half a century later — it's now clear that their 1970 European tour served as the beginning of the end, in regard to Green's presence in the group. As reported by Ultimate Classic Rock, a deadly combination of drugs and mental health issues took its toll on the musician, with Green parting ways with the band in May of that year.
Green went his own way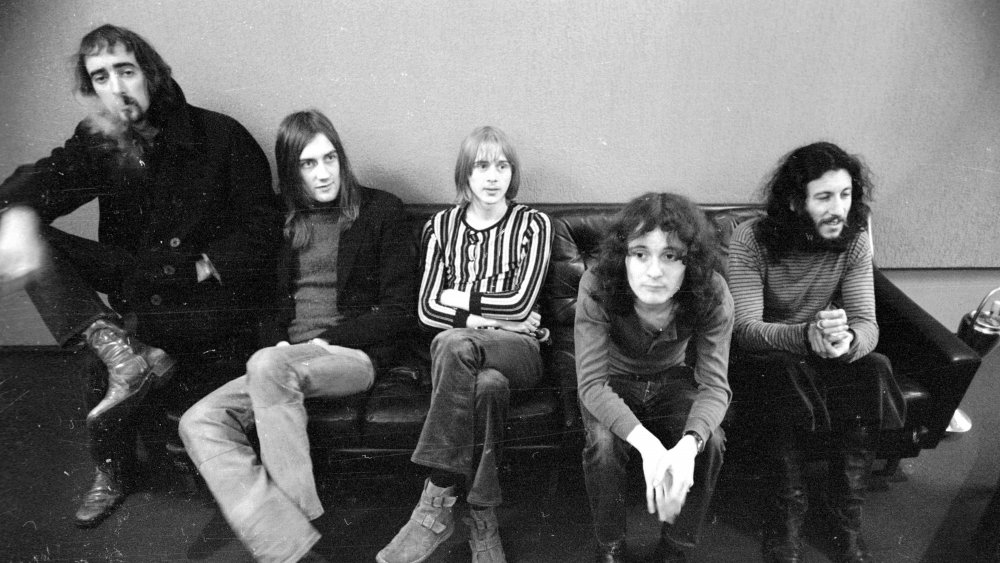 Michael Ochs Archives/Getty Images
Although his debut solo effort was released in late 1970, Green still showed troubling signs of a deteriorating mental health. Throughout the next decade, the guitarist saw several long stays in psychiatric hospitals, even undergoing electroshock therapy, according to Ultimate Classic Rock. After the 1977 success of his former band's studio album "Rumours," Green reportedly threatened his accountant with a gun, due to a dispute regarding royalty checks. This led to his arrest, and him being diagnosed and treated for schizophrenia. 
"I'm at present recuperating from treatment for taking drugs. It was drugs that influenced me a lot. I took more than I intended to," Green said in 1988, according to JewishPress.com. "I took LSD eight or nine times. The effect of that stuff lasts so long ... I wanted to give away all my money ... I went kind of holy — no, not holy, religious. I thought I could do it, I thought I was all right on drugs. My failing!"
Never going back again (except on occasion)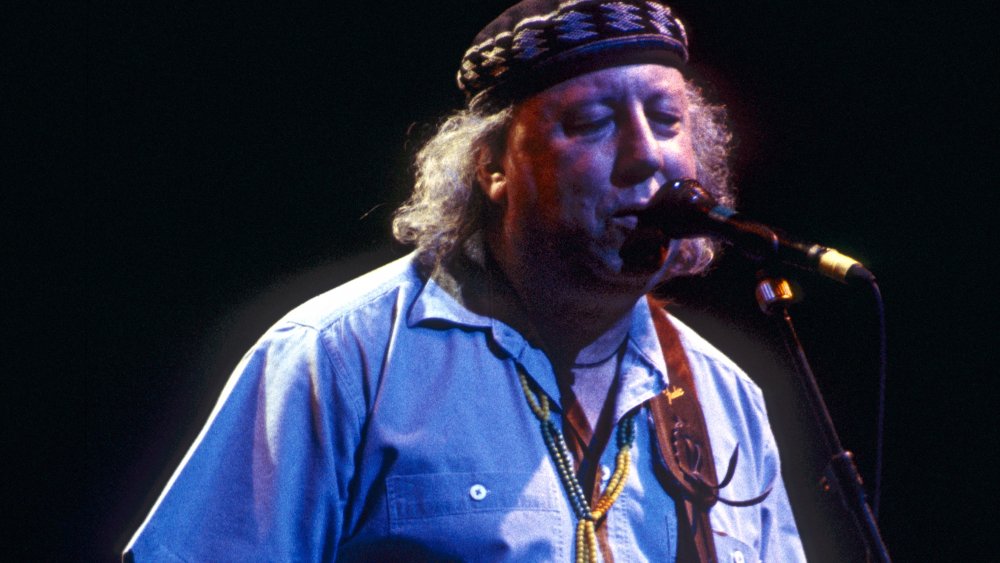 Graham Wiltshire/Getty Images
In 1979, Peter Green made his big return with the album In the Skies, according to NPR. Over the following decades, he released several albums, and tried out a few different groups, before settling into a band named Peter Green and Friends in 2009. The concerts he played then, with this band, would be the last live solo performances he would play in his lifetime: a decade later, Green died in his sleep, on July 25th, 2020. 
Earlier this year, though, while Green was alive, Mick Fleetwood organized a tribute concert for his old bandmate, with featured musicians such as Steven Tyler, Billy Gibbons and Pete Townshend performing Green's tunes. As Fleetwood explained, "The concert is a celebration of those early blues days where we all began. And it's important to recognize the profound impact Peter and the early Fleetwood Mac had on the world of music. Peter was my greatest mentor and it gives me such joy to pay tribute to his incredible talent."