The Truth Behind The Drama That Inspired Fleetwood Mac's Rumours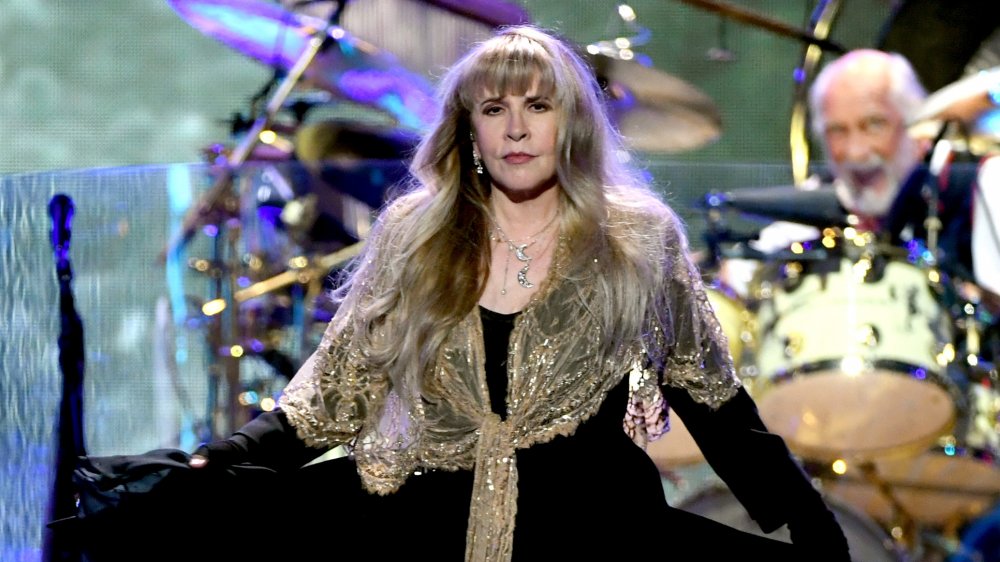 Kevin Winter/Getty Images
Fleetwood Mac, an American-British hybrid band with roots extending into the 1960s, was inducted into the Rock and Roll Hall of Fame as part of the Class of 1998. (Classmates included The Eagles and Jelly Roll Morton.) In an essay for the Hall on the band's impact, Jim Farber wrote, "Over the last thirty years, Fleetwood Mac has comprised 15 musicians shuffled through six major lineups, resulting in endless tinkerings with tone and genre."
The classic membership was Mick Fleetwood on drums, John McVie on bass, Lindsey Buckingham on guitar, Christine McVie on keyboards, and Stevie Nicks on vocals, pretty much set by 1974. The next year saw a huge hit for the band, the album Fleetwood Mac, which went to #1 on the American pop charts. It wasn't exactly A Star Is Born, but it was fast, and it was meteoric, and success isn't necessarily as much fun as it looks. (Kurt Cobain told Rolling Stone "success doesn't suck" in January 1994 and the following April committed suicide.)
Some performers work together successfully for years. Some don't. George Burns and Gracie Allen, yes; Sonny and Cher, not so much. Christine Perfect became Christine McVie in 1970 when she joined Fleetwood Mac. Lindsey Buckingham and Stevie Nicks had been in a long-term relationship together when they joined in 1974. A family vibe. Not the Osmonds by any measure, but still.
Christine McVie joined Fleetwood Mac in 1970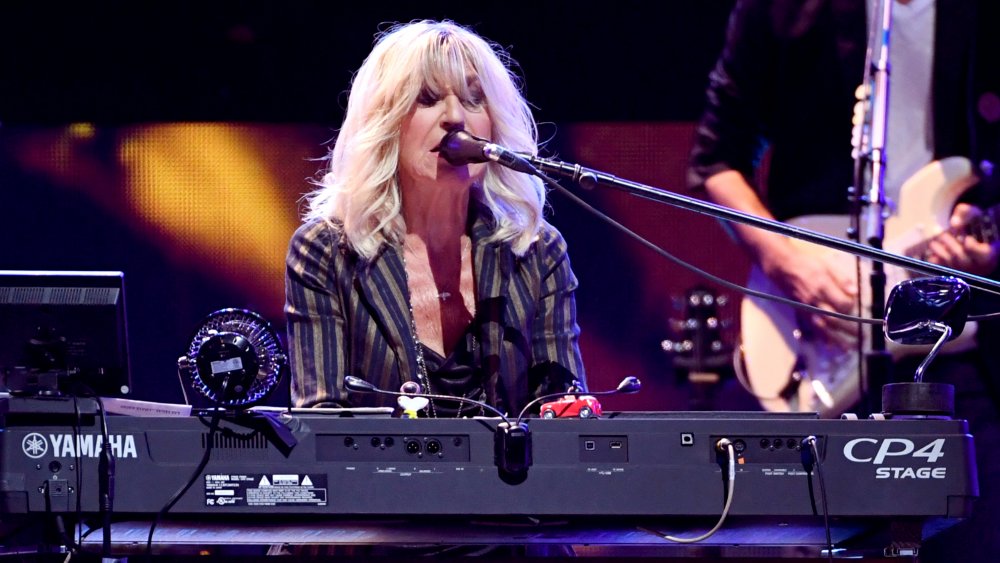 Kevin Winter/Getty Images
By the time Fleetwood Mac got around to recording the follow-up album, Rumours, things were dissolving, emotionally. Family bonds were unravelling rapidly. As Biography tells us, the five were all in the middle of relationship hell. John and Christine were on the verge of divorce after eight years of marriage. She started dating the band's lighting director, which probably didn't help. Nicks and Buckingham had split shortly before working on the album, leading to full-on shouting matches in the studio. Mick Fleetwood found out that his wife, with whom he had two children, was having an affair with one of his close friends. So we know what you're thinking: This isn't complicated enough; let's mix things up a little. And so they did: Fleetwood started an affair with Nicks.
Rumour's tracks reflect the personal turmoil. "Go Your Own Way" was reportedly written by Buckingham about his breakup with Nicks. Christine McVie's "You Make Loving Fun" celebrated her not-John-centric romance. "The Chain" was kind of everybody's middle-finger salute to betrayal.
Buckingham finally left in 1987, says Rolling Stone, but came back in 1996. That lasted until 2018, when, according to Buckingham, Nicks demanded his firing. A lawsuit over the situation was settled by the end of the year. Nobody ever said family was easy. Not even the Osmonds.