The Truth About Julian Lennon And Sean Lennon's Relationship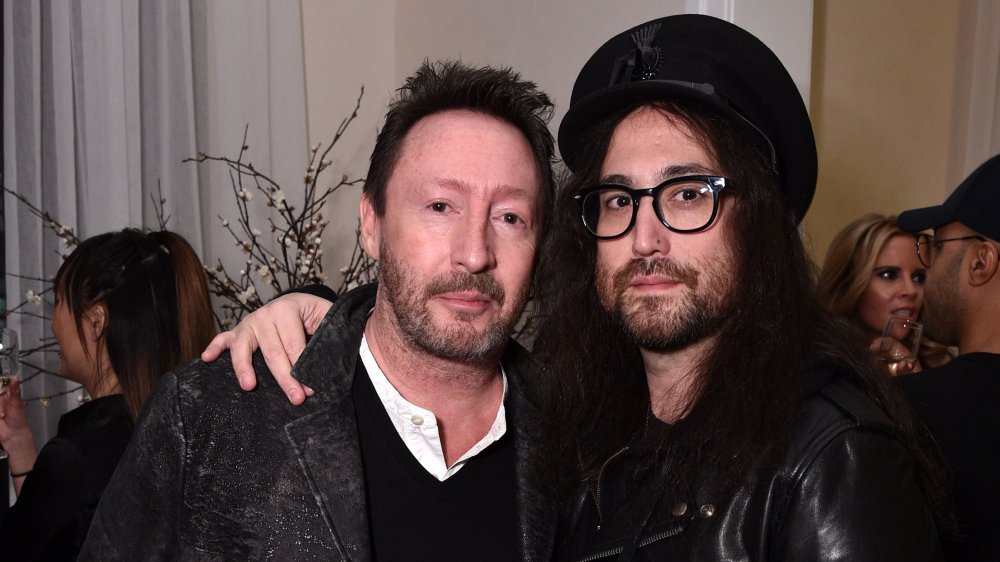 Bryan Bedder/Getty Images
When Julian Lennon and Sean Lennon both released an album in 1998, Photograph Smile and Into the Sun respectively, The Irish Times couldn't resist bringing up a conversation John Lennon reportedly had with the teenage Julian: "Sean was the product of love. You were the product of a whiskey bottle." In fairness to John Lennon, he said a similar thing to Playboy in 1980 but with more context to the remark: "I'm not going to lie to Julian. Ninety percent of the people on this planet, especially in the West, were born out of a bottle of whiskey on a Saturday night, and there was no intent to have children... Julian is in the majority, along with me and everybody else. Sean is a planned child, and therein lies the difference. I don't love Julian any less as a child. He's still my son, whether he came from a bottle of whiskey or because they didn't have pills in those days." However, while one may see John Lennon meant, it still comes off as a cruel thing to say to a child. 
It also highlights the different experience of John Lennon that Julian Lennon and Sean Lennon had while young. One experienced a distant father on tour and later abandonment when he left his mother for Yoko Ono while the other experienced the father who stayed home to raise his son. It would only be natural for some negative feelings to pervade from Julian Lennon's end to Sean Lennon's end. 
Love between the brothers Lennon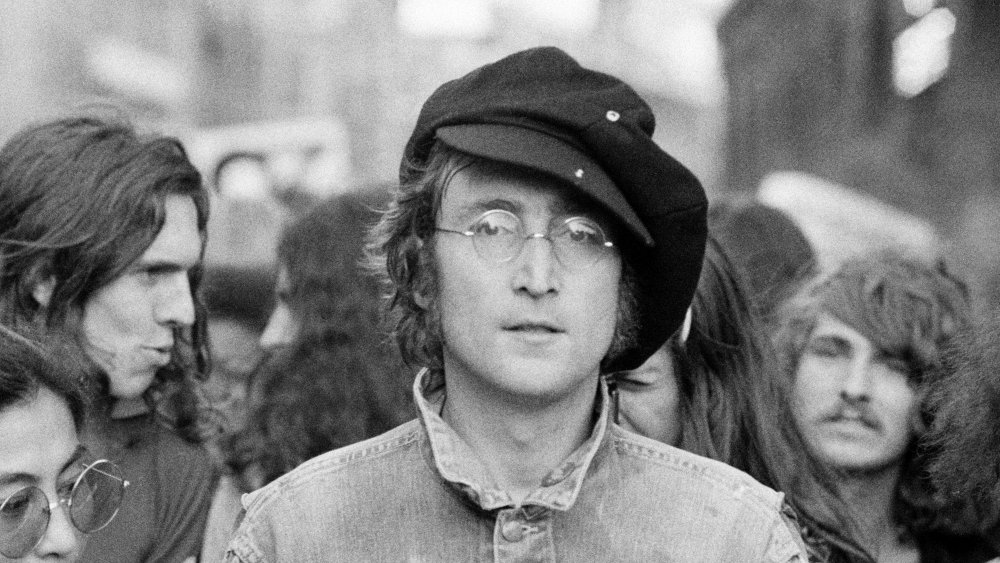 Rowland Scherman/Getty Images
Decades later, Julian Lennon confessed to CBS  during the opening of his photographic exhibition, which marked the first time all the Lennon family — Yoko Ono included — were fully united, that he initially did feel abandoned by how John Lennon raised Sean: "When I saw the fact that, you know, he'd basically given up music for a couple of years to look after Sean, you know, that was — it was hurtful. I thought, 'Well, why didn't he do that for me?'" However, the two were close enough for Julian to join Sean as a surprise on-tour manager for two weeks in 2007. 
A sibling friendship must have kindled, because Julian made peace with Yoko Ono. Later in the same CBS interview, Julian Lennon explained that his relationship with his brother was more important to him than his animosity with his brother's mother: "If I hurt Sean's mother then I hurt Sean. It's a roundabout way of thinking about things but because I love Sean so much I just don't want to hurt him."
In the same night, Sean Lennon paid a compliment back to his older half-brother: "Julian is the reason I started playing music, actually. Because when I was a kid I remember when his record came out. And he was, you know, the biggest thing that existed in the world... Actually he taught me how to play guitar. I remember him teaching me the song, 'Faith' by George Michael."
To which, an embarrassed Julian Lennon responded "Oh jeez."