This Is The Song Rush Played The Most In Concert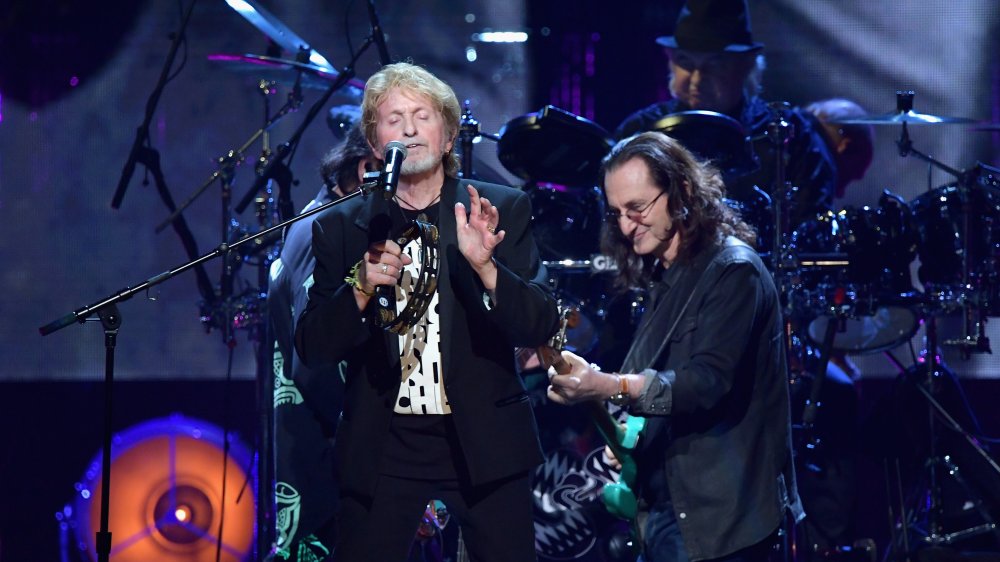 Mike Coppola/Getty Images
Throughout the band's 50-year career, the prog-rock legends in Rush kept fans on their toes with ever-changing setlists. Although the slew of songs always included a handful of crowd-pleasers, the band was known to throw curve balls into their live sets right up until their final performances in the latter half of the 2010s.
In fact, the list of Rush's most-played songs fits right into that description: fan favorites were certainly present, but only among a family of deep cuts. While some of the tracks played included more recent appearances from newer LPs such as Clockwork Angels and Snakes & Arrows, newer songs were typically phased out after a promotional tour was over. As many would expect, an overwhelming majority of the band's most frequented live songs were from their later era. But was it one of the band's more straightforward, radio-friendly tracks that saw the most action? Or was it one of their mind-bending epics?
The top two hail from the same album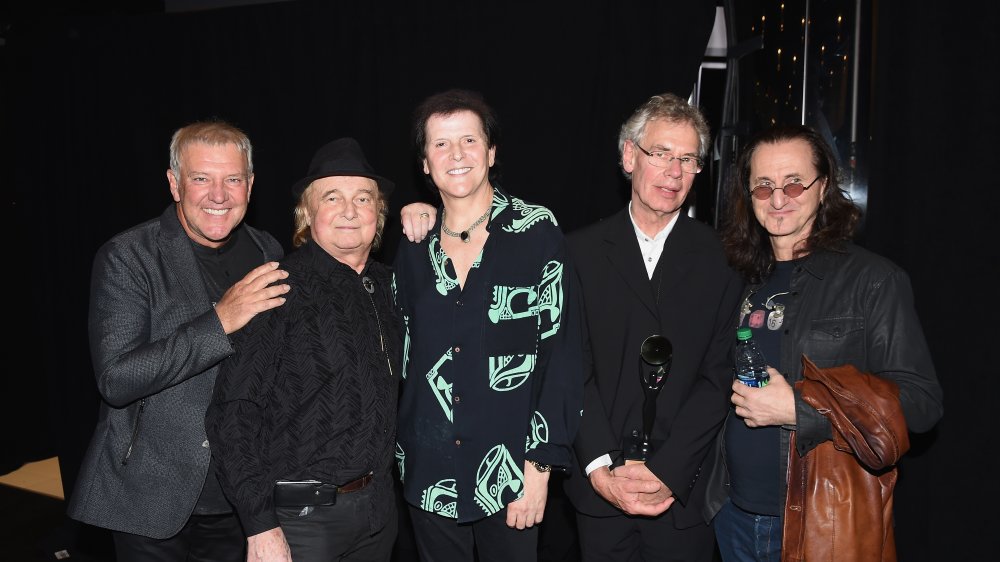 Nicholas Hunt/Getty Images
According to Ultimate Classic Rock, "2112 Part II: The Temples of Syrinx" takes the cake for the most-played Rush song, amassing over 1,386 plays over four decades. The hard-prog track fully encapsulated the tone of the rest of the album, with frontman Geddy Lee shrieking with fervor over guitarist Alex Lifeson's churning guitars.
A close second is the predecessor to the winner, "2112 Part I: Overture", which has garnered about 1,369 plays since its concert debut. Serving as the opening to the US Billboard 100-charting album, it's no wonder why the epic introduction was such a crowd pleaser.
According to the late drummer Neil Peart, the 20-minute epic "2112" was a tribute to "the genius of Ayn Rand", per the album's liner notes. Many fans believe that the song is particularly based on Ayn Rand's novel Anthem, as Peart was quoted as saying in an interview with Rockline:
"It's difficult always to trace those lines because so many things tend to coalesce, and in fact it ended up being quite similar to a book called Anthem by the writer Ayn Rand," the drummer told Rockline in 1991. "But I didn't realize that while I was working on it, and then eventually as the story came together, the parallels became obvious to me and I thought, 'Oh gee, I don't want to be a plagiarist here.' So I did give credit to her writings in the liner notes."