The Untold Truth Of Highway Thru Hell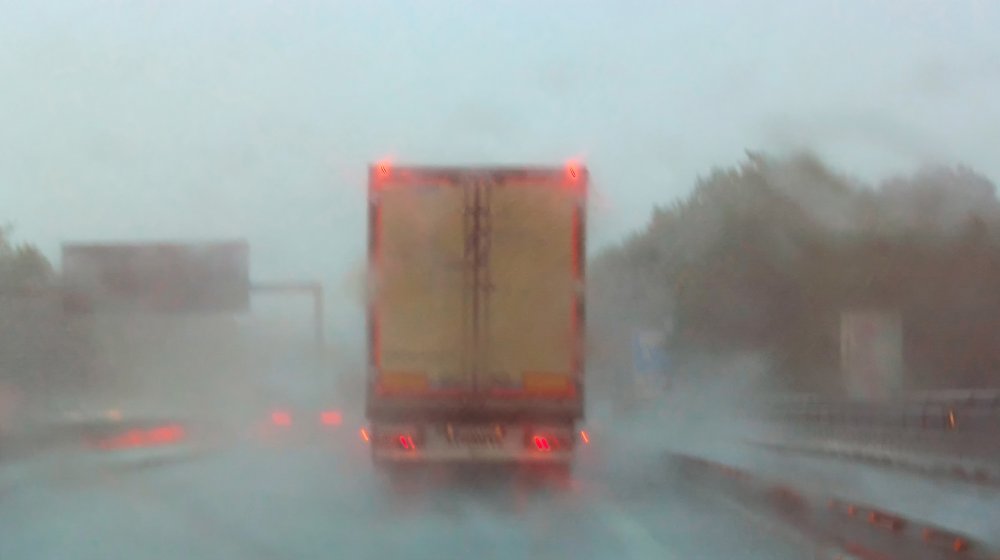 Shutterstock
On May 26th 2020, CDL Life, a trucking news site, reported Ken Monkhouse had passed away over the holiday weekend due to a heart attack. For those who may wonder why a trucking news site would include a death notice in their coverage, Ken Monkhouse, also known as Monkey, was a star on the reality TV show Highway Thru Hell.
Highway Thru Hell is a Canadian reality TV series that follows a vehicle rescue and recovery towing company in British Columbia, specifically during their journeys through the brutal weather of the Coquihalla Pass. Even The Weather Channel — yes, THE Weather Channel — jumps into the grit whilst describing it: "Rising through the steep mountains passes in British Columbia, [the Coquihalla] is a gauntlet of brutal weather and white knuckle driving. The 'Coq' is also the main artery between east and west, with thousands of semis crossing every day. Many don't make it." While that might at a glance seem like advertising hyperbole, according to ICBC data cited by dangerousroads.com. 32 fatal crashes between 2004 and 2013 and an annual 400-500 accidents are caused by the Coquihalla. It's mountainous, it reaches -30 degrees Celsius, and avalanches are common occurrences. 
The concept definitely speaks to a certain kind of machismo. That said, when trying to learn the appeal of this show, which now has run for eight seasons, we found many IMDB reviews seemed to revel in the sheer bravery and competency these drivers display in such terrible conditions.
Filming hell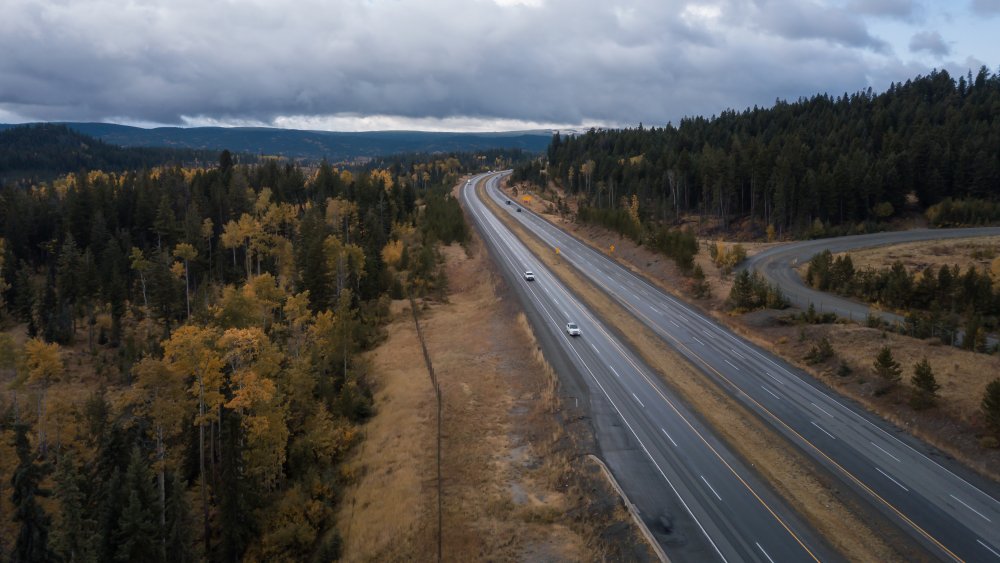 Shutterstock
The work Jamie Davis, the show's focal character, does is amazing, but Highway Thru Hell is, of course, a construction. So while the vehicle recovery in such deadly conditions deserves the limelight it gets, the actual filming of these rescues is a massive enterprise.
Naturally, the crew has to be with the drivers to film them. Not only does this require them to work in teams of twelve hour shifts. It also means that they have to keep up with the rescuers. In an interview with Calibre, Gord Boyd, one of Davis's competitors in the vehicular recuse business, explains that while the film crew are generally organized, there was an occasion in which he had to abandon a cameraman twice in one night: "The customers are my priority. I'll make allowances for the film crew but when I'm ready to move I'm gone." 
In addition to the hours and conditions, the editing process also presents a mammoth task. In this behind the scenes Discovery Canada uploaded to YouTube, Jason Keel shows the walls of post-it notes needed to edit the thousands of hours of footage into television-ready narratives.
The biggest hurdle, however, has been for Davis's business. In a feature with trucknews.com, he explains since the show has convinced people to drive more safely on the Coq, meaning he has less work. Though he'll survive, it seems Davis's profits are the Coq's latest victim.