The Unexpected Inspiration For Batman's Arkham Asylum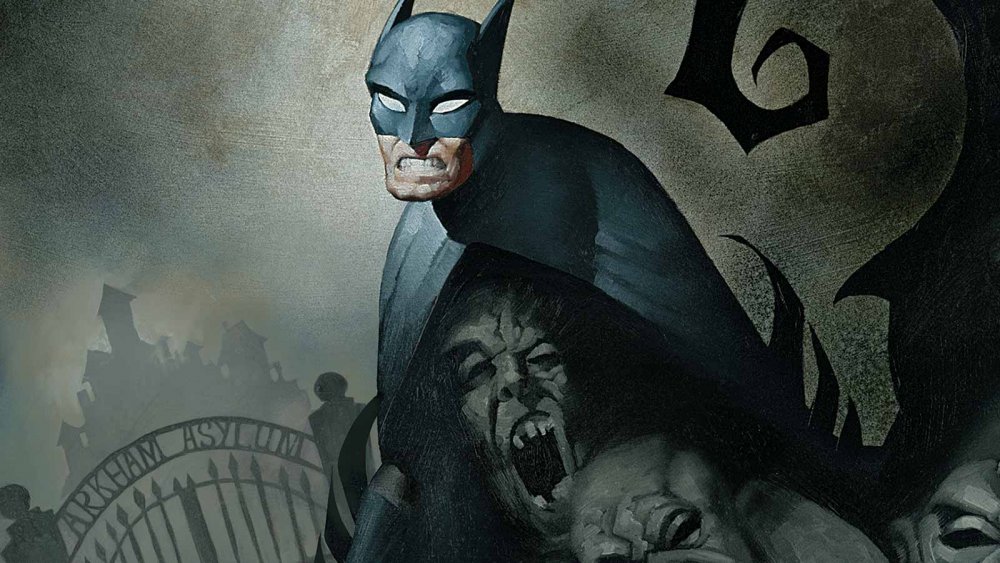 DC Comics
In 1974, what would become one of the most iconic locations in popular culture gestated on the pages of Batman #258: Arkham Asylum, at that point referred to as Arkham Hospital. From unspectacular beginnings as a relatively nondescript medical facility, it expanded, warped, and eventually became the gothic labyrinth of villainy you know today. Over the years, very few details about the Asylum have stayed concrete, other than the fact that it tends to grow more unsettling with each iteration, and that its security track record (and pitiful patient recovery rates) really should have led to some kind of an internal review by now.
It is generally believed, as pointed out in Batman Unauthorized: Vigilantes, Jokers, and Heroes in Gotham City, that the Dark Knight's favorite daycare center was inspired by H. P. Lovecraft's fictional and accursed city of Arkham, Massachusetts, and its namesake Arkham Sanitarium, as featured in the story "The Thing on the Doorstep." Lovecraft, meanwhile, based his mental hospital on a very real place — the Massachusetts' Danvers State Hospital, a multi-acre facility from the 19th century, which was equal parts Gotham and nightmare.
Positively maddening
In 1874, in a secluded corner of rural Massachusetts, construction started on a state-of-the-art psychiatric asylum, the Danvers State Hospital. Designed by acclaimed architect Nathaniel Jeremiah Bradlee, it was very much a product of its time, a point in the history of mental health when options were limited and the best course of action was generally considered to be "stick them in a building and move on with your life."
The hospital was, empirically speaking, creepy as all get out. Gothic architecture was accentuated by a series of underground tunnels connecting the wards. The history of the site, lauded on its official webpage for significant strides made in the fields of occupational therapy and "mental hygiene," also had a dark side. Just a decade after it opened, Danvers was severely overcrowded. History of Massachusetts notes that by the 1930s, there were more than 2,000 inmates at the facility, while "the size of the staff remained relatively the same." The hospital's humanist approach soon gave way to the use of "special garments" (read: straitjackets) to maintain control. In 1939, more than 10% of the population of Danvers died within its walls.
The hospital wouldn't officially close its doors until June of 1992. Plans to turn the site into an apartment complex were delayed in 2007 due to a mysterious fire, according to Salem News, now believed to have been caused by an unforeseeable accident ... or, in all likelihood, the Riddler.