The Real-Life Murderer Who Appears In The Exorcist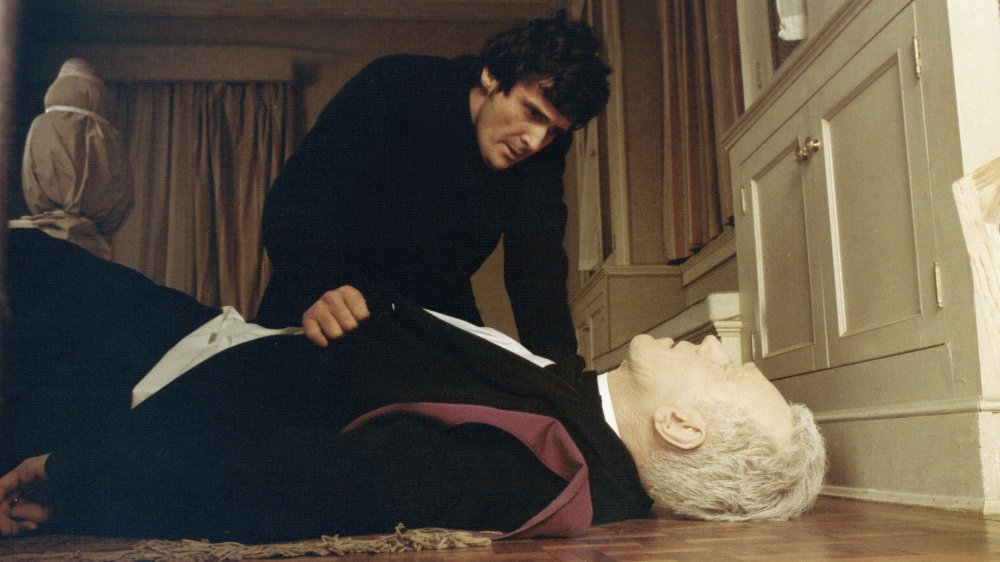 United Archives/Getty Images
Despite the spider-walk and crucifix masturbation, the scene that tends to really upset viewers of The Exorcist is when Regan goes in for medical testing. On its fortieth anniversary, CNN described the queasiness with which people struggled through the realism of the scene: "That scene was filmed at New York University Medical Center with a real radiologist and his assistant as they went through the step-by-step process of the invasive procedure. Some people in the audience fainted seeing the needle go in as the dye was injected and blood spurted." Even on YouTube, commentators still write about this scene's realism, and how it's worse than any possession scene the film throws their way.
During this sequence, the bearded nurse says to the girl, "Regan, can you sit up and scoot over here... a little more. Good," then asks "Regan, I'm just gonna move you down on the table, okay? Just for a short time," and finally jokes "Very sticky" about the substance he rubs on her shoulders. That nurse is Paul Bateson, an X-ray technician at NYU's Medical Center. Years later, Dr. Barton Lane described him to Esquire: "He was the most experienced [chief neuro-radiology technologist] and he was the best. He taught me an awful lot and I considered him a good friend. When you do radiology, even though there's the radiologist who's kind of the doctor, you also have a very important support team and I couldn't have done it without Paul." 
Paul Bateson, however, also murdered people.
A not-so-anonymous phone call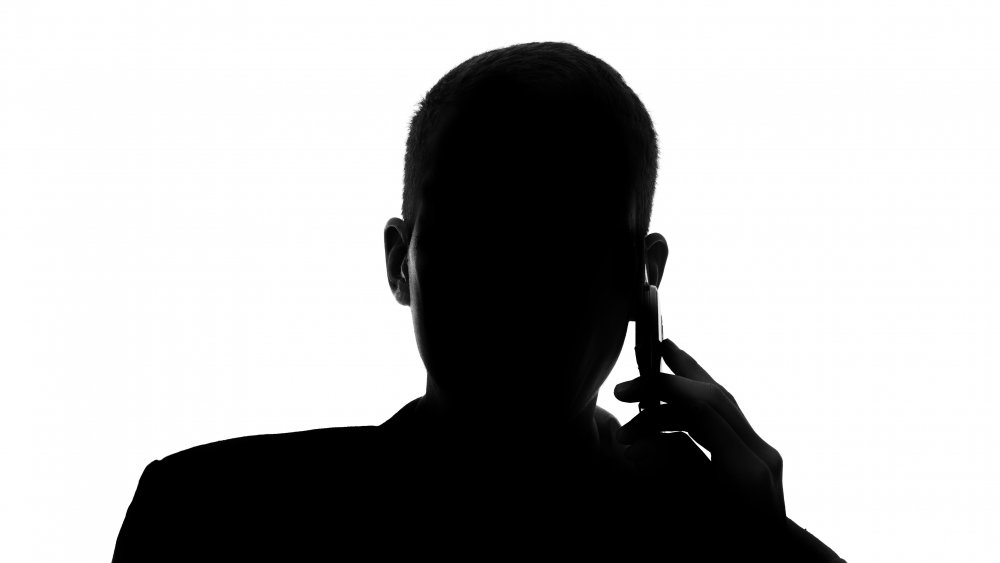 Shutterstock
On September 22, 1977, Arthur Bell, a writer and gay rights activist, received a phone call. Eight days earlier, Addison Verrill had been found murdered (specifically, with a stabbed heart and crushed head), in his apartment, and Bell had reported on this, with the assumption that this was another killing by a psychopathic serial killer who had been stalking the gay community. As Bell later retold in The Village Voice, the caller asked "Is that your picture on page 23 of The Voice?"
"No," Bell answered. "That's Addison Verrill."
"It sure doesn't look like Addison Verrill. I killed Addison."
"Oh. Then what did Addison look like?"
"Better than that. Look, I like your story and I like your writing, but I'm not a psychopath."
According to Bateson, who identified himself in a later interview with Bell as "not exclusively gay", he met Addison Verrill in the Badlands, a gay bar in the West Village, after Verrill offered him a drink which Bateson reciprocated with drugs. They went back to Verrill's apartment for sex. During this, however, the heavily drunk Bateson felt rejected: "Something flared up in my head." So he bashed Verrill's head in, and stabbed him: "I plunged it too high. I should have stuck it a bit more toward the center left. Later, a friend of Bateson's called as well, telling Bell both Bateson's name, and that he had confessed to him, as well. 
Bell informed Homicide. They arrested Bateson.
The rest of Paul Bateson's life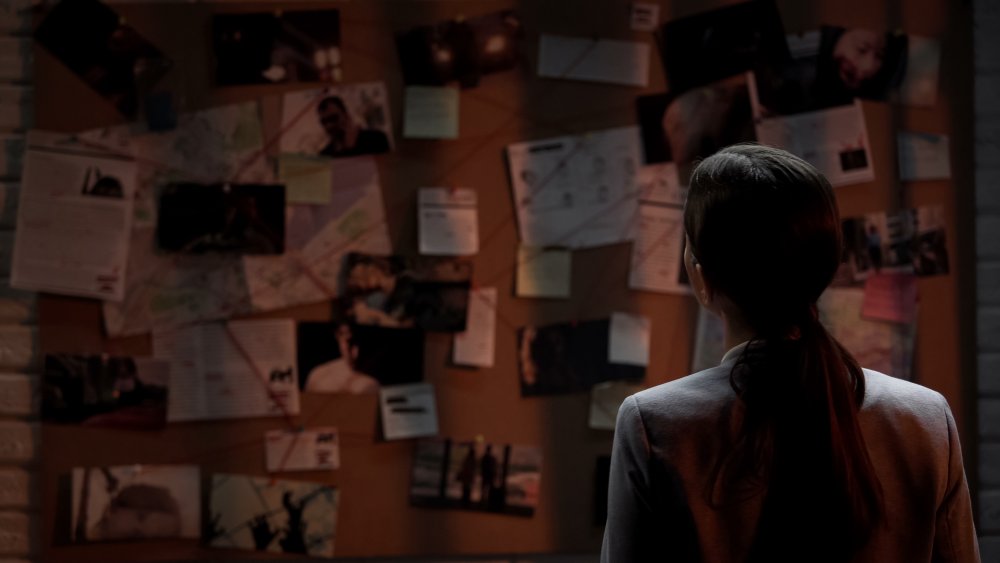 Shutterstock
Paul Bateson immediately claimed that he hadn't made the confession, according to Esquire, as well as that he was drunk during the police interrogation, that he hadn't called Bell, and that his "confession" was simply him regurgitating the story he read in The Village Voice. No one bought it.
In 1979, the New York Times announced that Paul Bateson was sentenced to prison, from twenty years to life. It also stated the possibility that Paul Bateson was the serial killer behind the deaths of six dismembered men, who were assumed to be gay due to traces of clothes that only sold by shops that catered to the gay community in Greenwich Village. The prosecutor, William Hoyt, claimed that Bateson had boasted about his dismembering bodies and putting them into bin bags. However, Paul Bateson was an alcoholic, and no evidence was ever found to connect him to these murders. That said, his imprisonment did coincide with the end of the murders. 
Prison records show that Bateson was released on parole on August 25, 2003, after having served a sentence of twenty-four years. After that, he disappeared. The only possible trace of him left is that JewishGen.org, a global Jewish genealogy website, has a Paul F. Benson with his birth date and birth state, Pennsylvania, as having died on September 15, 2012 — just short of the fortieth anniversary of the film that, for most, would have formed their legacy.