The Untold Truth Of Owney, The Postal Dog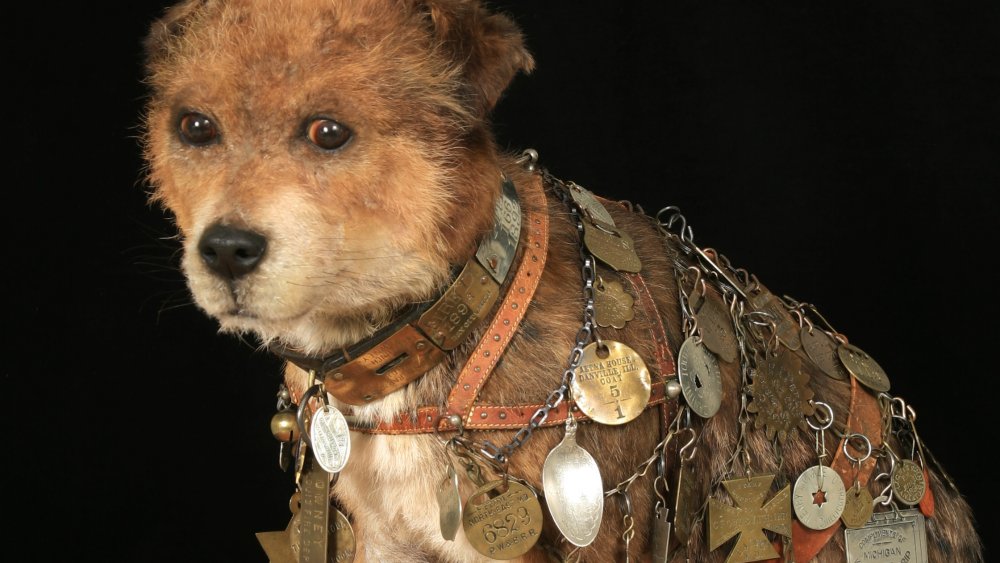 Mail workers and dogs usually don't mix. But at some point, the United States Postal Office (USPS) adopted a dog as its mascot. If you thought the USPS, already America's favorite government agency, couldn't endear itself more to people, you thought wrong.
In 1888, the USPS in Albany, New York adopted a dog named Owney as their official mascot. According to the National Postal Museum, Owney was a regular feature in the Albany post office. His owner, probably a postal clerk, let Owney walk with him to work every day. Owney, attracted by the texture and scent of mailbags, loved the postal office. He often stayed with the bags. One day, reports the Times Union, postal workers found Owney curled up on a pile of old mailbags. His owner moved away but Owney didn't want to leave his mailbags. The postal office immediately adopted him.
Owney rode with mailmen in their mailcarts. Soon, he accompanied his mailbags on mail trains around the country. Postal workers all over the United States soon began pinning leather and metal tags, tokens, and medals on his collar. They pinned so much on his collar that it started to hurt his neck so, the Postmaster General John Wanamaker commissioned a special harness for all his tags.
Owney becomes world famous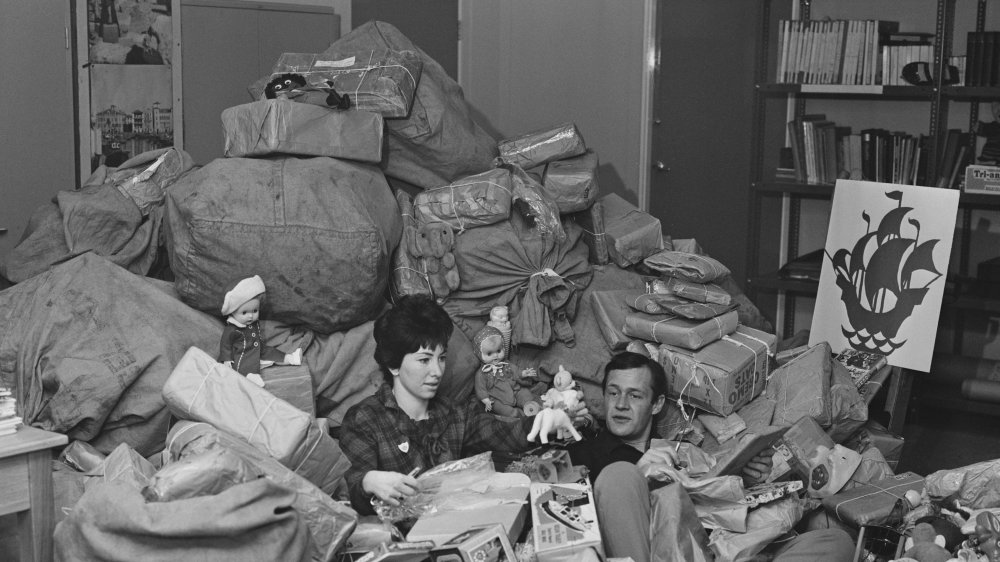 Bob Haswell/Getty Images
Owney guarded his beloved mail all over the country, logging 140,000 miles by railway, writes the Times Union. Owney was such a great ambassador that the USPS even sent him to other countries via "Registered Dog Package." Newspapers went crazy for Owney and covered his exploits all over the world.
But, by 1897, Owney was suffering, says the National Postal Museum. He'd taken ill twice and had difficulty moving. In June 1897, Owney was in Toledo when he bit a mail clerk and began barking at his handlers. The Toledo postmaster thought Owney had become uncontrollable and asked the local sheriff to put him down. His postal worker friends, though, didn't want him to waste away. They raised money to get his body stuffed, per Atlas Obscura, and he was displayed in the 1904 World's Fair. The USPS later donated his body to the Smithsonian's National Postal Museum where he remains today. Atlas Obscura notes his taxidermy sometimes needs patching up, so parts of him had to be replaced with rabbit's foot and pig's ear. He remains famous. He's been in books and stamps.
The USPS, though it can be controversial, provides an essential service, so having Owney represent them was a genius move. People love dogs. People love the postal service. Now, if only they could get another cute mascot... Amazon wouldn't stand a chance.