Here's How Much Lucille Ball Was Worth At The Time Of Her Death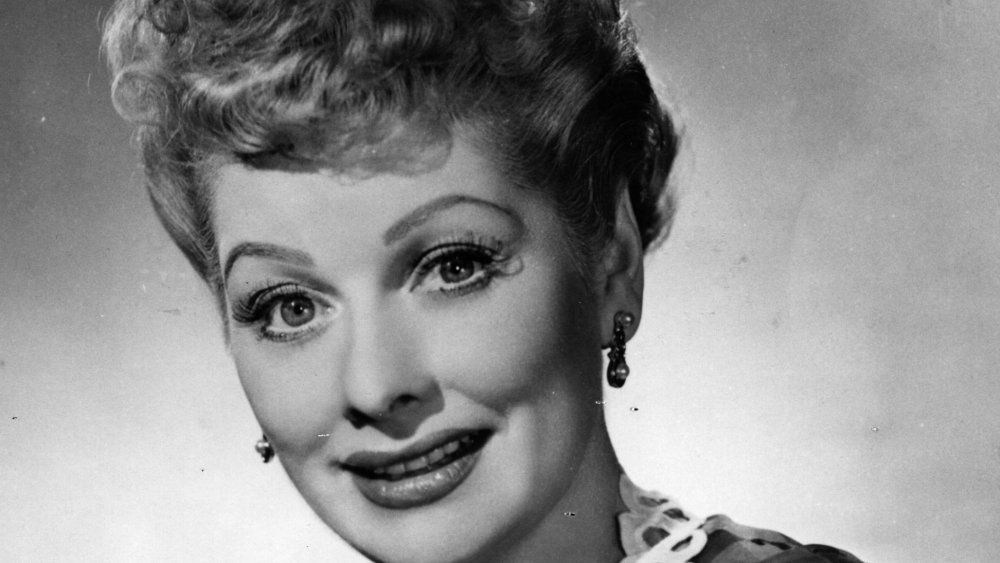 Evening Standard/Getty Images
Everybody loves Lucille Ball. And her pocketbook showed it. Not only did she make money from I Love Lucy but also from the production company she owned and other production deals she had with her ex-husband Desi Arnaz. So when she died in 1989, her children received a huge windfall.
You see, Lucile Ball was worth an estimated $60 million when she died, according to Celebrity Net Worth. Before she made it big with I Love Lucy, Ball starred in several plays in New York. She moved to Los Angeles to pursue film roles. She even auditioned for the role of Scarlett O'Hara, which eventually went to Vivien Leigh, for Gone with the Wind. Ball signed a contract with MGM and she became known as the Queen of B Movies, writes the National Women's Hall of Fame. Not a bad distinction... but not the best.
Things changed in 1948. Ball starred in a radio show called "My Favorite Husband." It was so successful that CBS approached her to develop it for television. She agreed, on the condition that her real-life husband Arnaz star with her. Celebrity Net Worth says Ball and Arnaz had struck a deal with CBS and sold their I Love Lucy episodes for $4.5 million. Along with the show, they also starred in The Lucy-Desi Comedy Hour and The Lucille Ball-Desi Arnaz Show and other films.
Lucille Ball was a media mogul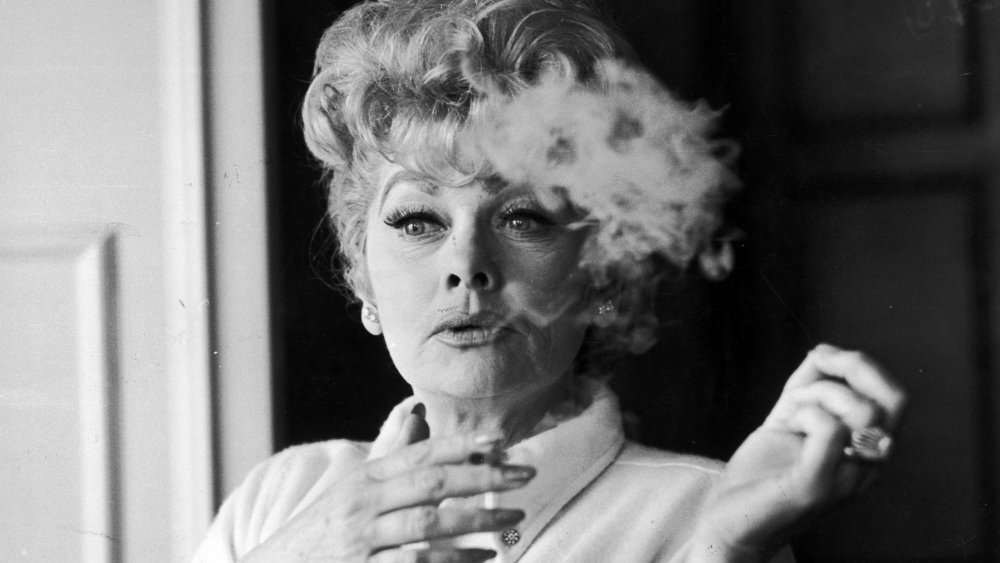 Keystone/Getty Images
Ball and Arnaz started a production company called Desilu Productions, per the National Women's Hall of Fame. This made her one of the first female entertainment executives. Desilu produced popular television shows, too, says Celebrity Net Worth, including Star Trek, The Untouchables, and Mission: Impossible. Desilu soon became a force in the entertainment industry, raking in $20 million in revenue in 1958.
When Ball divorced Arnaz, and bought out his share of Desilu, before selling it to Gulf + Western in 1967 for $17 million. She continued to act in TV specials and comedy shows, until she suffered a heart attack in 1988, dying just a year later.
After her death, her children Lucie and Desi Jr., inherited the bulk of her estate. Her daughter became the executor of her trust, the Lucille Ball Morton Trust. In 2007, The Observer reports, Lucie bought a two-bedroom, 1,014 square-foot condo in Manhattan for $1.15 million. 
Lucille Ball is not just a comedy legend but also a pioneer as one of the first female entertainment moguls. In an industry that still sees few women in leadership roles, according to Variety, she was a trailblazer. She earned every single dollar of that $60 million she was worth.