The Real Reason Motley Crue Abandoned Their Personality #9 Album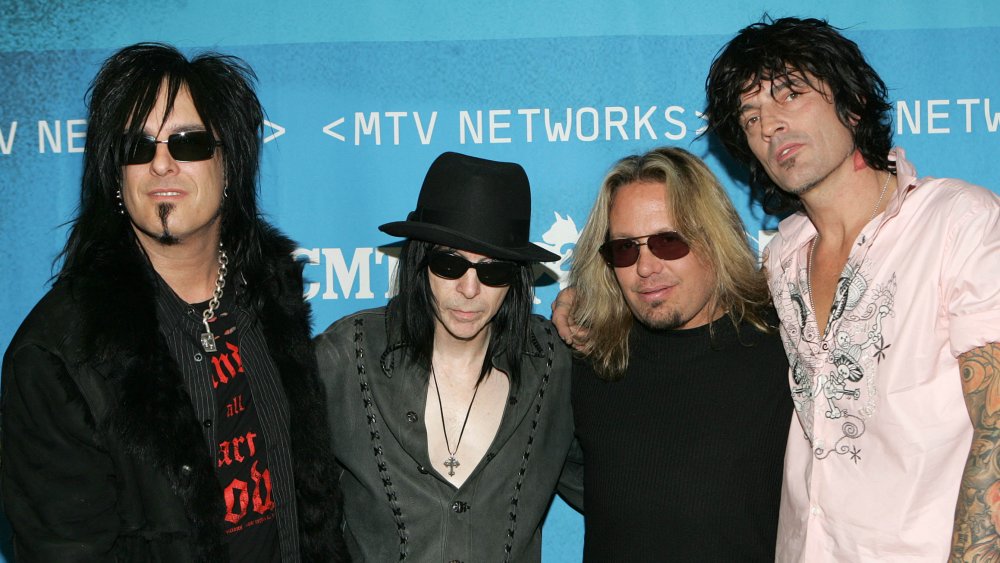 Frank Micelotta/Getty Images
It's entirely possible that we'll never see a band like Mötley Crüe again. The notoriously ill-behaved quartet of vocalist Vince Neil, guitarist Mick Mars, bass player Nikki Sixx and drummer Tommy Lee created a back catalog of amazing songs with truly strange stories behind them, but also enough havoc to last for several lifetimes. Still, at least all the madness of it all eventually gave us a book and a Netflix movie.  
It's easy to think that the iconic foursome has been together from the band's beginning, but in fact, their lineup has changed quite a bit over the years. Both Neil and Lee have walked out of the group to do their own thing, only to return again later down the line. In fact, the singer's absence between 1994 and 1997 resulted in one of the stranger periods in the band's history, when a guy called John Corabi handled the vocal duties ... and the band ended up throwing away an entire album. Let's take a look at why Mötley Crüe abandoned their Personality #9 album. 
Everything went wrong with Personality #9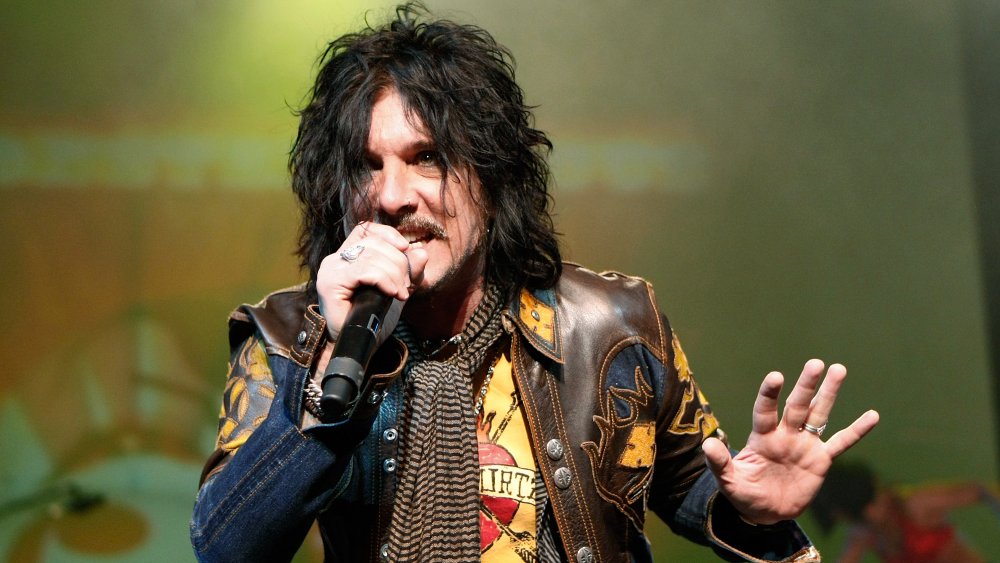 Ethan Miller/Getty Images
The making of Personality #9 couldn't have been a worse disaster if everyone involved had actually tried to sabotage it. As Matthew Wilkening of Ultimate Classic Rock tells us, the record company certainly tried, though. The Vince Neil-Less Mötley Crüe had a hugely lucrative deal with Elektra Records, and the executives weren't happy that their last album had been a flop and John Corabi was still tagging along. Though the band stood with Corabi, the record company started to campaign for the return of Neil, then low key sabotage the recordings by reducing the band's cash flow. 
As a result, Nikki Sixx and Tommy Lee decided they'd produce the album themselves, and brought in engineer Scott Humphrey. Unfortunately, the bassist and drummer had wildly clashing visions for the album, and Humphrey reportedly proved to be a disruptive presence who disliked Mick Mars' playing and even started replacing his guitar parts. Meanwhile, band members took out their frustrations on Corabi, who couldn't sing to the "producers'" satisfaction because of their impossible-to-follow vision. Corabi described the experience like this: "[...]I'd have Nikki on one side interjecting, 'Well, Crab, I love what you're doing, but it's not really what I'm hearing in my head.' And then he would give me, like, Manic Street Preachers, Sisters of Mercy meets David Bowie. And then Tommy would go, 'Yeah, but heavy, dude, like Pantera, but lush and melodic like Oasis.' And then Scott would go, 'Or Cheap Trick'." Ouch.
And then, somehow, it got even worse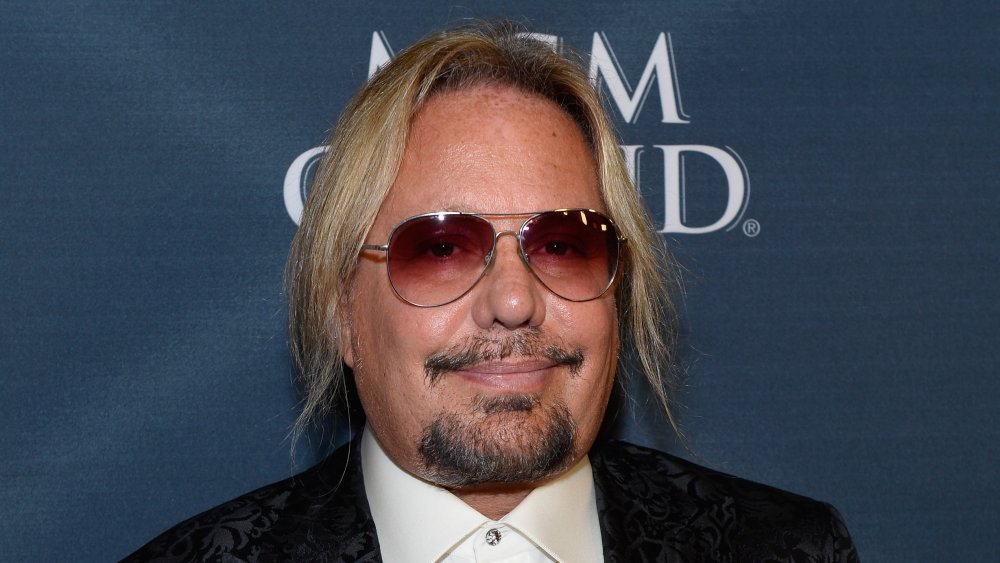 Bryan Steffy/Getty Images
With John Corabi frustrated to the point that he actually started losing his hair, and Mick Mars calling Scott Humphrey "the Great Invalidator" and toying with the idea of leaving the band, the Personality #9 recordings weren't going too well. (In all fairness, Humphrey insists he was cool with Mars' guitar, and it was Nikki Sixx and Tommy Lee who weren't.) Then, one day, Corabi was congratulated for one of his guitar parts, and he finally snapped. "I turned around and cracked, 'Maybe I should just be a f*****g guitar player then," he describes the situation. "'At least I can do that right in your eyes.'"
Unfortunately for Corabi, this inspired the Crüe guys to freeze him out of the band, and to start negotiating Vince Neil's return to the fold. Personality #9 went down the drain, though some of the songs were cannibalized into what became their seventh album, Generation Swine. Its making was not a bit easier, because the songs didn't really suit Neil's voice, and he didn't like them at all. "There's a lot on that album that I'd have changed had I been there from the start," Neil later said. "I didn't think the producer really knew what he was doing, because he wouldn't let me sing in the style I was accustomed to. He wouldn't let Mick play his usual way either. It was a nightmare."
Shockingly enough, Generation Swine is not the best-liked Mötley Crüe album.