The Hidden Meaning Of R.E.M.'s Losing My Religion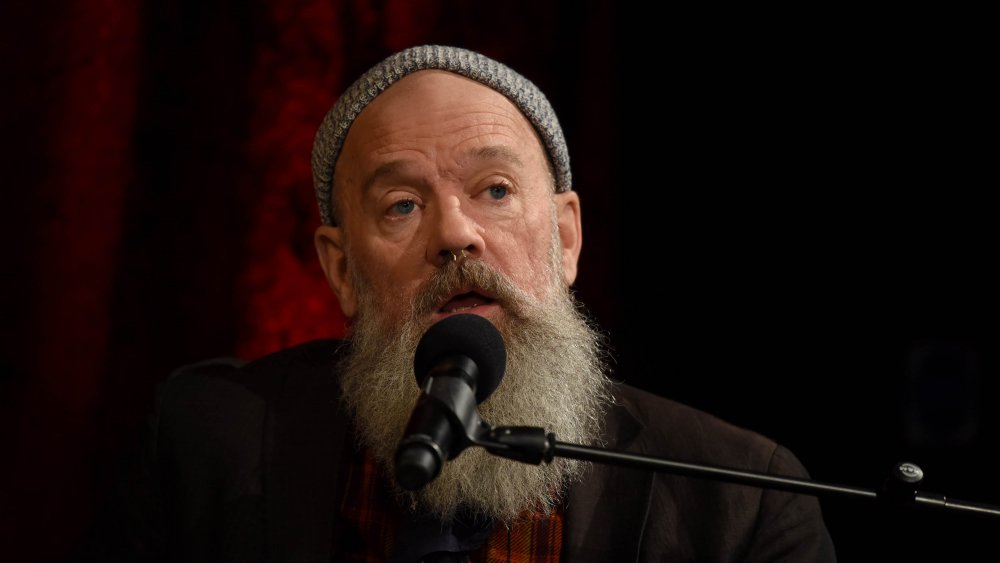 Dave J Hogan/Getty Images
The best songs are those which not only encapsulate the deepest feelings of the songwriter, but also embody such a universal appeal that anyone — from any generation, from any demographic — can connect, in their own individual way. "Losing My Religion," the 1991 mandolin riff by R.E.M. that became a surprise hit single, is one such song. Whether you played this on repeat, 24/7, during a devastating breakup, or connected to its lyrics on the day you decided to turn away from the church you were raised in, or simply relate it to the culture shock you experienced when you first left high school and entered the oh-so-terrifying "real world" ... well, many people have a memory linked to this song, in some form or fashion. And it's no wonder, right? From the pained emotions running throughout every chord, to the relative ambiguity of the lyrics — i.e., was R.E.M. singer-songwriter Michael Stipe talking about an actual religion, or a relationship? — it's no wonder this song has become so timeless.
Regardless of what it means to you, though, what does this song mean to Michael Stipe? 
Did somebody lose a religion, or something?
It seems that this immortal R.E.M. song, despite its title and lyrics, was never intended to be about actual religion ... or, you know, losing one.
Over the years, Stipe has often been asked about what the song means, and if you were part of the camp who figured it had to be something romance-related, well, consider this your lucky day. In a New York Times interview from 1991 (AKA, the year the song came out), Stipe said it was about "romantic expression," and noted that the phrase "losing my religion" was actually a Southern US expression referring to being at the end of one's rope. Stipe has generally said that the song's narrator is pained by one of those messy unrequited love situations that so many songs arise from (hey there, Eric Clapton), as the narrator's inability to find love with his crush reaches a breaking point. Alternatively, according to Professor Angharad N. Valdivia's A Companion to Media Studies, it's also possible that, whether intentionally or subconsciously, the song's lyrics might've been a way for Stipe to grapple with the discomfort he felt at his newfound fame, yearning for the audience to see past the lights and glamour (i.e., "That's me in the spotlight"), and deep into his soul.
That's a theory, of course. Art is often just as mysterious to the artist, on some level, as it is to the fans. Either way, this is a song for the ages.