How The Monkees Helped Launch Linda Ronstadt's Career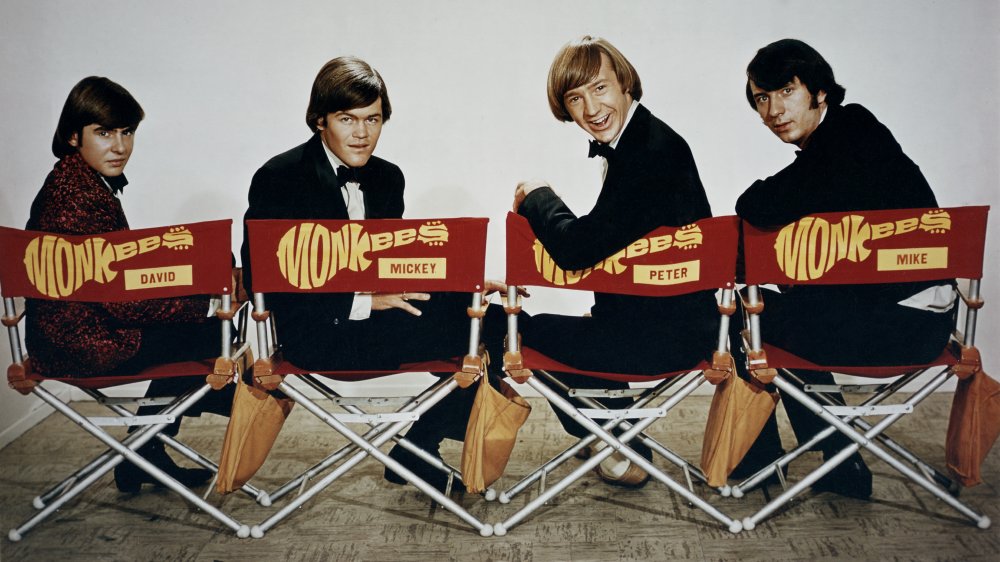 Michael Ochs Archives/Getty Images
You have to wonder if it didn't go down something like this: A studio executive somewhere is watching footage of the early Beatles — the original Fab Four — and thinks, "They grow their hair, they wave guitars, they sell a bajillion records. How hard can it be?" And so, eventually, were born the Pre-Fab Four: The Monkees.
The Beatles had a hit in the summer of 1964 with their movie debut, A Hard Day's Night, says the Monkees entry on Biography, and within a year the casting call was issued for clean-cut American lads to become a sitcom band. Over 400 young musicians made the audition. Stephen Stills, of Crosby, Stills, Nash, and Young, was rejected because of the appearance of his teeth and the retreat of his hairline, but he talked a multi-instrumentalist musician buddy, Peter Thorkelson (performing as Peter Tork), into giving it a try, and Tork made the cut. A second actual musician was chosen: Michael Nesmith, who also had songwriting in his skills set. Next in the lineup was Mickey Dolenz, a former child actor (TV's Circus Boy), and rounding it out was Davy Jones, who was all of the Beatles rolled into one — a British child actor who'd scored a Tony nomination for his work in the hit musical Oliver!
If The Monkees' producers weren't interested, Linda Ronstadt was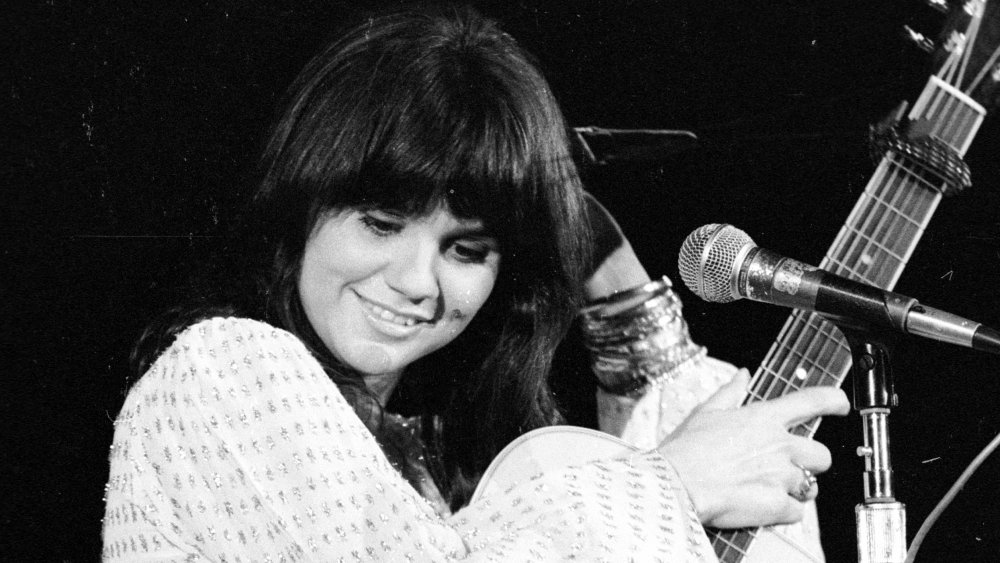 Michael Ochs Archives/Getty Images
As Dolenz told Ultimate Classic Rock, the early days of the series found the four lads with time on their hands, so they'd get together and sing pieces written by Nesmith that he introduced to them. Those songs weren't used in the first year of the show, even though Nesmith tried to convince the producers to use one composition in particular, "A Different Drum." They weren't interested ("That's not really a Monkees tune," he was told), so, according to Dolenz, Nesmith "gave it to this young girl singer who was kicking around L.A. at the time, and, of course, that was Linda Ronstadt."
At the time, Ronstadt was fronting a band called The Stone Poneys. That group's second album, Evergreen Vol. 2, was a modest hit, at least in part because of "A Different Drum," says her Biography article. It certainly introduced the nation to Ronstadt's remarkable vocal range and, eventually, she demonstrated her ability to interpret nearly any genre of music, from pop to rock, from country to Gilbert and Sullivan, from standards to Mexican folk songs.
Nesmith got around to covering "Drum" himself in a solo effort released in 1972.