The Hidden Meaning Of The Police's Every Breath You Take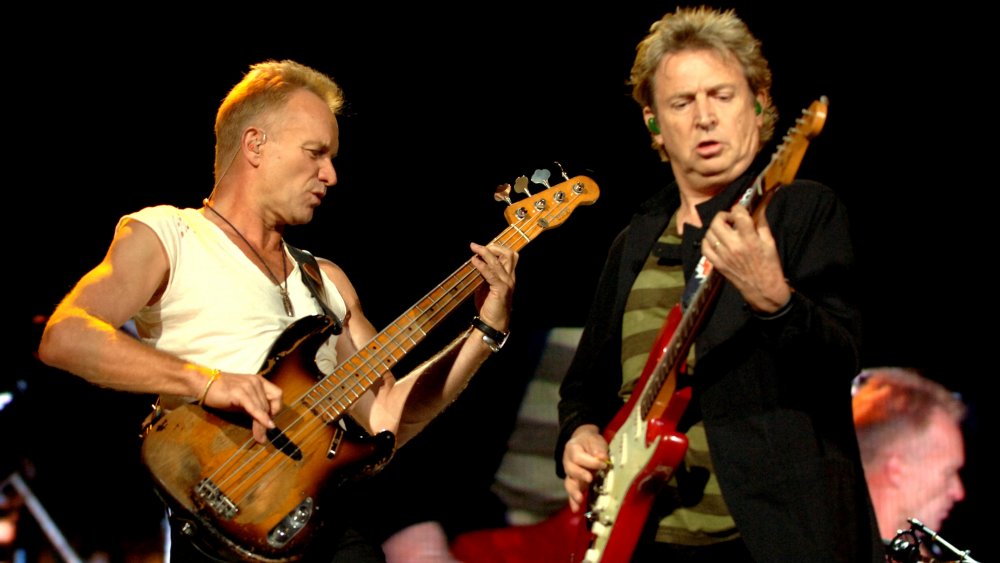 Brian Rasic/Getty Images
By fusing genres like new wave, reggae, and jazz into one distinctive and new sound while merging lighthearted melodies with sometimes sinister lyrics, The Police became one of the most iconic bands of the '80s. The Police came out with hit after hit during their peak, including "Roxanne," "Message In A Bottle," "Walking On The Moon," and "Every Breath You Take." That last entry appeared on their 1983 album Synchronicity. It reached Number 1 on Billboard charts in 1983 and is ranked Number 84 on Rolling Stone's list of the 500 Greatest Songs of All Time.
At first listen, you might think the song is an emotional ode to someone you love, but if you go deeper, you'll discover that the song's are actually more about stalking and possessiveness rather than a shiny love story. "Every breath you take, every move you make, every bond you break, every step you take, I'll be watching you."
Not your average love song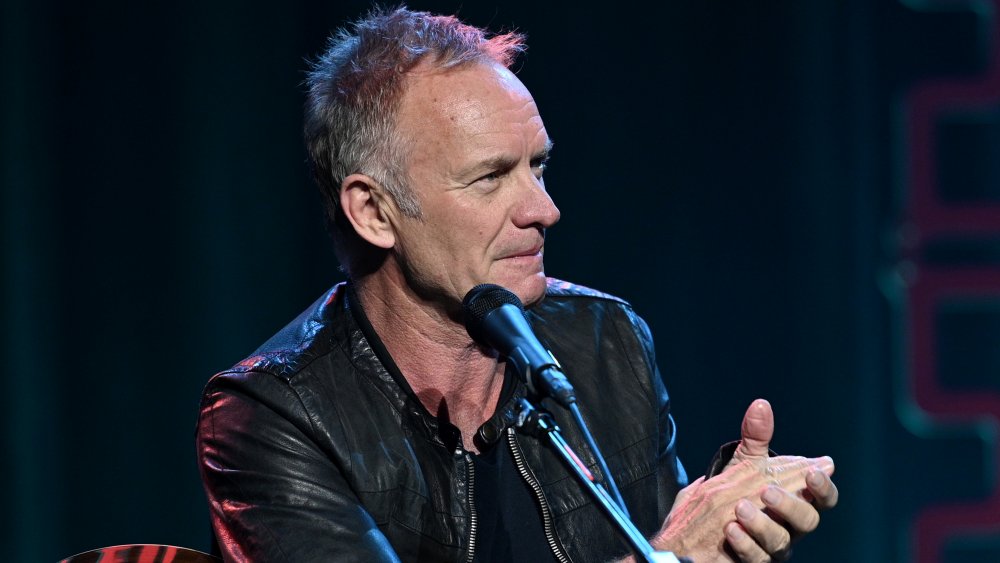 Andrew Toth/Getty Images
The Police's frontman, Sting, has said the song should not be interpreted as a love song. "I think the song is very, very sinister and ugly and people have actually misinterpreted it as being a gentle little love song, when it's quite the opposite," Sting told BBC Radio 2.
According to The Independent, the song was partly inspired by Sting's separation from his first wife, Frances Tomelty, and the beginning of his relationship with Tomelty's best friend, Trudie Styler. While going through his divorce and the very public affair, Sting spent time in Jamaica to escape from it all, and where he ultimately wrote "Every Breath You Take."
"The tune itself is generic, an aggregate of hundreds of others, but the words are interesting," said Sting in a 1993 interview with The Independent. "It sounds like a comforting love song. I didn't realize at the time how sinister it is. I think I was thinking of Big Brother, surveillance and control."