The Truth About David Crosby's Controversial Liver Transplant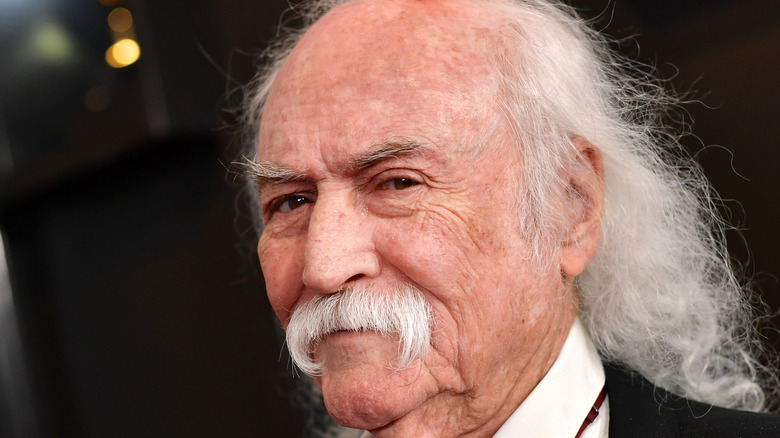 Emma Mcintyre/Getty Images
If you do enough research into David Crosby — singer, songwriter, walking history of American rock — you walk away with two questions: a) Doesn't he ever do anything the easy way?, followed by b) Why is he still alive?
As to the second, "Nobody has any clue why," Crosby, who recently turned 79, told The New York Post in 2019. "A whole lot of my friends are dead. I think my new motto is gonna be 'Only the good die young.'"
Crosby was part of the seminal folk-rock sound of The Byrds back in the 1960s, before joining forces with Stephen Stills and Graham Nash for Crosby, Stills and Nash — and still later, with Neil Young as well; their first two albums continue to sell more than a million copies a year, said CBS News in 2008. He produced Joni Mitchell's first album (she's since referred to him as "incompetent"; he told the Post their relationship is "thorny but good") and performed at Woodstock. Love was in the air, and so was music, and drugs were everywhere. By his own very rough estimate, Crosby spent "many, many millions of dollars" on drugs; Bankrate quotes his number at around $25 million. Perhaps fun at first, until addiction — in his case, cocaine and heroin — took over. "What happens to you is that it starts running your life," he told CBS. "After years of doing it, it's in charge and you're not."
He estimates he blew tens of millions of dollars on drugs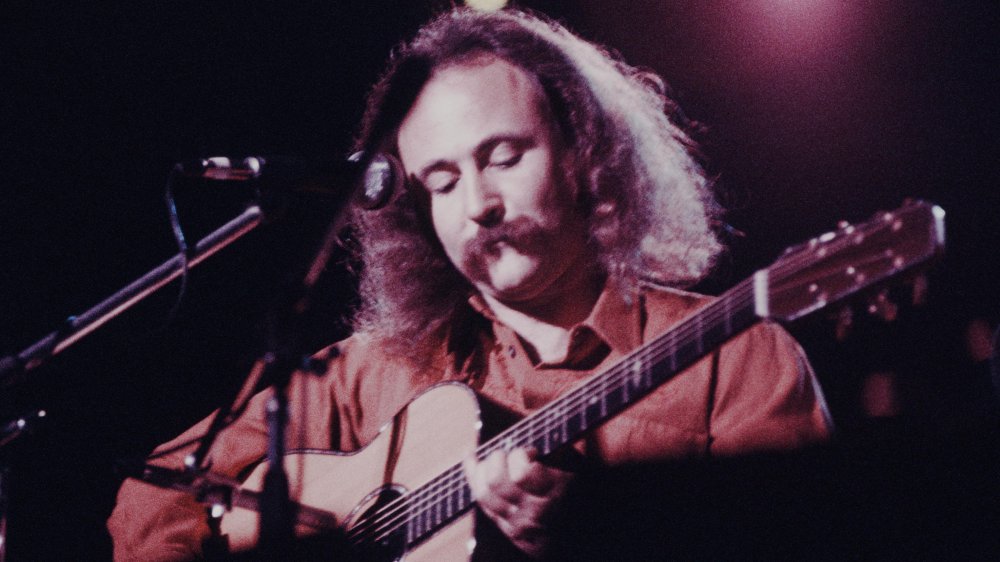 Koh Hasebe/shinko Music/Getty Images
He was in even less control of his life in 1985, when he was convicted on drug and weapons charges and served five months in a Texas prison. The good news is, that's how he kicked his addictions. "I had tried going into treatment and it didn't work. I went into prison, and it worked," which he admits is a terrible way to go about it.
A 2019 documentary, "Remember My Name," left one crucial tale on the cutting room floor, says the U.K.'s Film News. In 1994, his doctor informed him that he had a fatal medical situation: At some point, Crosby had contracted Hepatitis C. As WebMD describes it, the virus is transmitted "through contact with the blood or body fluids of an infected person." Crosby's liver was nearly done. He needed a transplant. There's some controversy out there — transplant candidates often wait inordinate periods before an organ that's a match becomes available. Did he go to the top of the list because he's, well, David Crosby? What about his significant history of substance abuse? That usually kicks ordinary mortals down a few rungs. It's one of those mysteries, but what isn't a mystery is who paid for it: Phil Collins of Genesis. Crosby's take is fairly simple: Collins "loves me. That's the only way you can read it. And I think it was incredibly kind of him to do it."