The Truth About David Crosby's Controversial Liver Transplant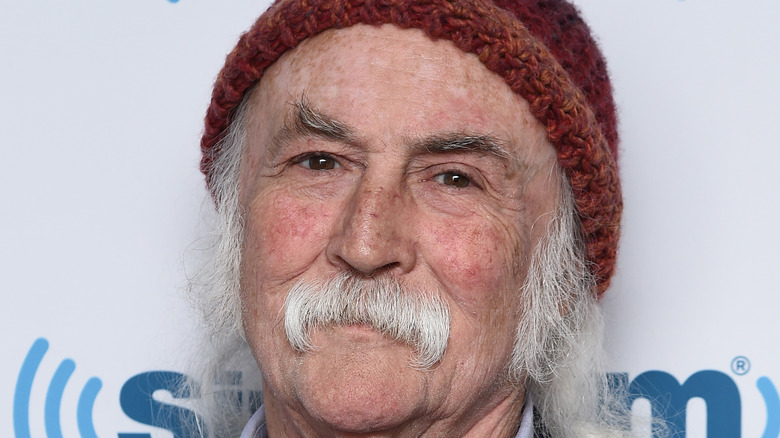 Ilya S. Savenok/Getty Images
David Crosby, who died in January 2023 at age 81, was well known as a seminal singer, songwriter, and touchstone of the 1960s and 1970s rock scene as he was for his prodigious drug use over the years. His addiction to heroin, cocaine, and alcohol led to money and relationship problems and ended with a jail stint, according to PBS. Health problems also came from his drug use, which he ceased in the period between 1985 and 1986 while in jail.
In 1994, he underwent a liver transplant after contracting hepatitis C., according to the New York Post. While Crosby was unaware of how he contracted the disease, it's passed from person to person through infected blood, with intravenous drug use being one way of contracting it, according to the U.S. Centers for Disease Control and Prevention. "It's a slow-moving disease, and it'll take another 20 years for it to kill this liver," he told the New York Post in 2002. "I'll take the 20 years. Hep C is one of the worst problems the world has to face." An equally famous musician friend paid for the exceedingly expensive operation, but many questioned how Crosby managed to quickly receive a donor organ, especially given his history of drug use. 
If you or anyone you know needs help with addiction issues, help is available. Visit the Substance Abuse and Mental Health Services Administration website or contact SAMHSA's National Helpline at 1-800-662-HELP (4357).
He estimates he blew millions of dollars on drugs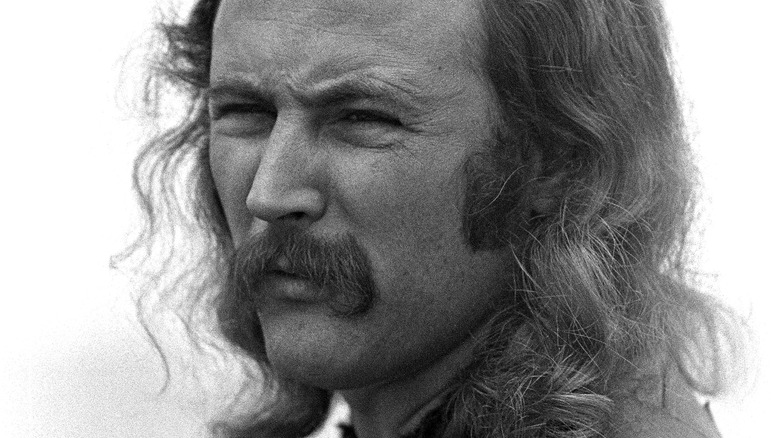 Robert Altman/Getty Images
David Crosby was part of the seminal folk-rock sound of The Byrds back in the 1960s before joining forces with Stephen Stills and Graham Nash for Crosby, Stills and Nash — and still later, with Neil Young as well; their first two albums continue to sell more than 1 million copies a year, said CBS News in 2008. He produced Joni Mitchell's first album (she's since referred to him as "incompetent"; he told the New York Post their relationship is "thorny but good") and performed at Woodstock. Love was in the air, and so was music, and drugs were everywhere. By his own very rough estimate, Crosby told CBS News he spent "many, many millions of dollars." Eventually, his drug use caught up with him. "What happens to you is that it starts running your life," he said. "After years of doing it, it's in charge and you're not."
He was in even less control of his life in 1985, when he was convicted on drug and weapons charges and served five months in a Texas prison. The good news is that's how he stopped using drugs. "I had tried going into treatment and it didn't work. I went into prison, and it worked," he told the New York Post, admitting it's a terrible way to go about it.
If you or anyone you know needs help with addiction issues, help is available. Visit the Substance Abuse and Mental Health Services Administration website or contact SAMHSA's National Helpline at 1-800-662-HELP (4357).
Did Crosby jump the line?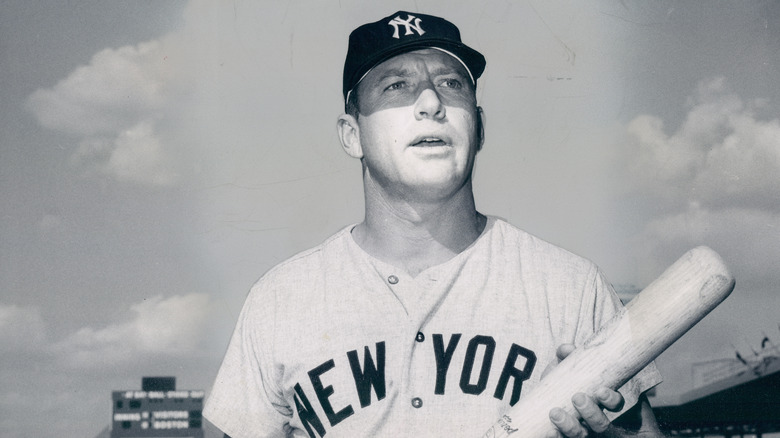 Sports Studio Photos/Getty Images
In 1994, David Crosby's doctor told him some devastating news. "David, somewhere back there you contracted Hepatitis C, and you're dying," the musician recalled during a 2008 CBS News interview. "You're down to about maybe 20 percent of your function on your liver now, and you're gonna die very soon if we don't get your transplant." Crosby's liver was nearly done. He needed a transplant. The average waiting period for a new liver at the time of David Crosby's transplant was 130 days, but Crosby, like other famous folks — including baseball legend Mickey Mantle and actor Larry Hagman — received a liver transplant after waiting a much shorter time, according to the Valparaiso University Law Review.
In Crosby's case, it was weeks rather than months. "Such extreme disparity causes some to claim that famous people jump ahead on the list based on their celebrity status," Phyllis Coleman wrote in the Law Review article. "If true, these allegations raise legitimate ethical concerns." While it's not known how or why Crosby received his new liver so quickly, what is known is that Phil Collins of the band Genesis helped Crosby out financially with the operation. "Phil Collins did help me enormously," Crosby told The Guardian in 2014. "I'm not going to get into the specifics about how; it's nobody else's business but mine and Phil's. But he did help me tremendously, and he is a dear friend." 
In a 2019 interview with the New York Post, Crosby ruefully noted that a "whole lot of my friends are dead. I think my new motto is gonna be 'Only the good die young.'" In the same interview, the outlet said he was "as surprised as anyone that he's still alive."