The Tragic Death Of Slipknot Founder Clown's Daughter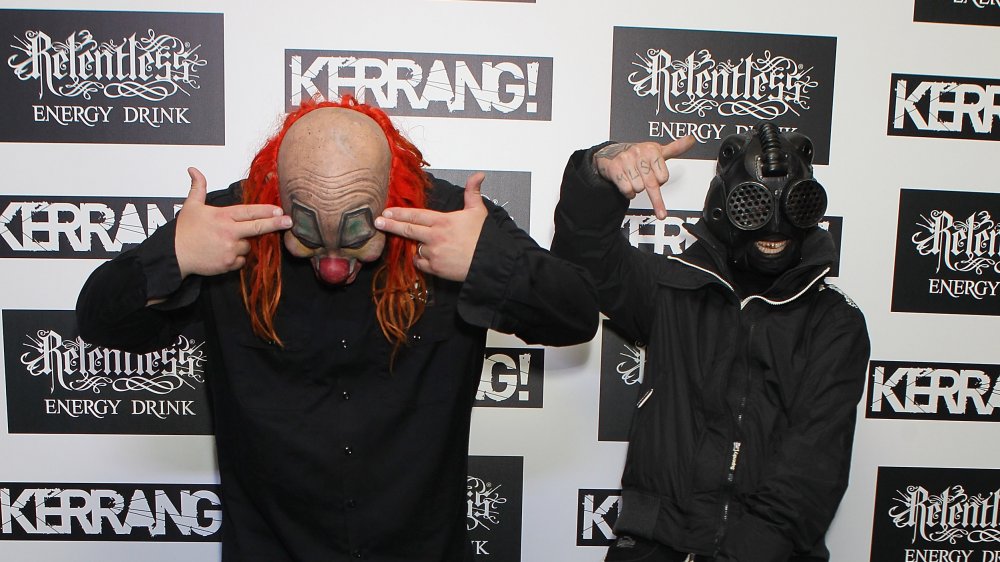 Jo Hale/Getty Images
Thrash metal band Slipknot, known for its eccentric stage performances and masked musicians, has been dazzling audiences worldwide for over 25 years. From earlier hits "Psychosocial" and "Wait and Bleed" to more modern classics such as "Birth of the Cruel" and "All Out Life", the metal band has earned itself countless accolades and eight Grammy nominations. But while casual fans of the band may be able to name all members, many won't know the tragedy behind the music -– including the sudden death of percussionist and co-founder Shawn 'Clown' Crahan's daughter.
Gabrielle Maxine Crahan passed away in May 2019, her father announced on Slipknot's official Twitter per Loudwire. She was 22.
"It is with a broken heart, and from a place of the deepest pain, that I have to inform all of you that my youngest daughter, Gabrielle, passed away yesterday — Saturday May 18th, 2019," Clown posted on Twitter. She was 22 years old. Funeral arrangements will be forthcoming. My family and I ask that our privacy be respected moving forward. Thank you."
A battle with addiction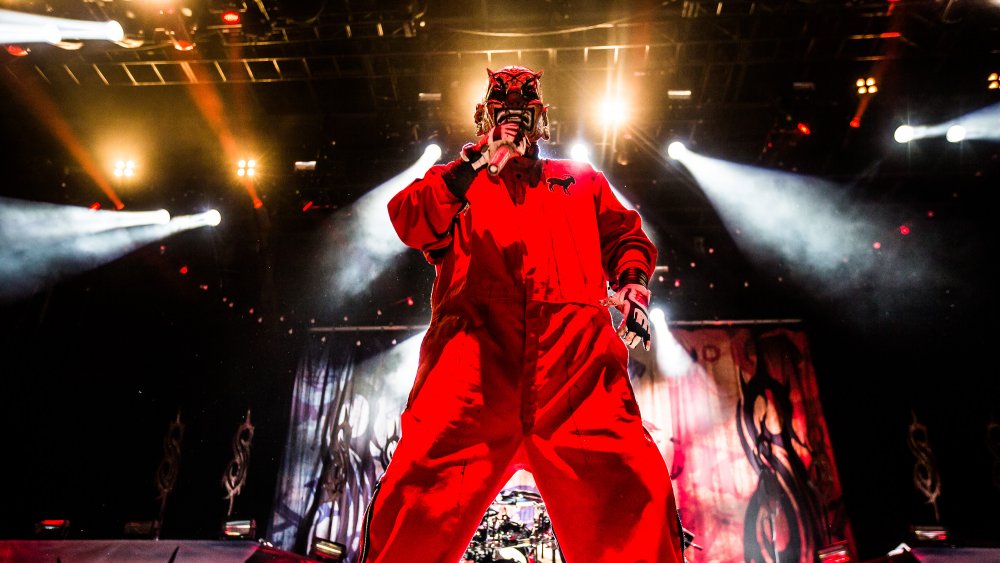 Chelsea Lauren/Getty Images
Crahan's daughter, originally of Johnston, Iowa, passed away on May 18 in Los Angeles, California, according to her obituary on Legacy.com. She was a social butterfly, a cheerleader and a vocal activist who was involved with feminist causes and the Don't Bully My Breed movement for the destigmatization of pitbulls in animal shelters.
"Gabrielle had a lot of dreams for her future such as traveling with her family and friends around the world, getting married and having children," the obituary reads. "In her last years she found a higher power which guided her through the tough times and the good."
Known to friends as Gabi, the 22-year-old had been battling drug addiction for "several years" and fought for others struggling with addiction as well. According to the Daily Mail, Crahan died of a drug overdose just days after she celebrated five months of alcohol sobriety, even posing with a new AA chip on an instagram post captioned with '5 MONTHS'.
Drug paraphernalia and evidence of narcotics use was found at the scene, per TMZ. As the Daily Mail reports, emergency personnel attempted to revive the 22-year-old, but she was reportedly pronounced dead at the scene.
"Gabrielle was human and struggled with drug addiction for several years. She fought it bravely and no matter how many times she fell, she would always get back up again. Not only did she fight for herself, but for others who struggled as well," reads the obituary. "If there was anything she wanted to leave behind in her memory, it was standing up for others, always being empathetic and compassionate and never giving up on the battle against addiction."