The Truth About Eddie Vedder's First Band, Bad Radio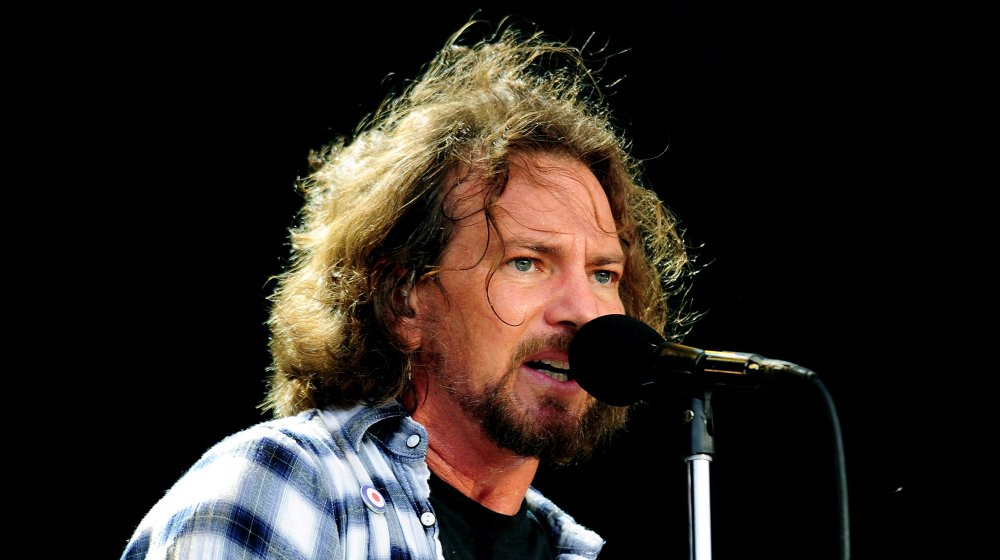 Gareth Cattermole/Getty Images
As the singer of Pearl Jam, Eddie Vedder is one of the most iconic frontmen in grunge, if not all of rock. Inimitable as it may be, his signature ragged baritone inspired a generation of flannel-wearing 1990s kids, and while many of his colleagues have tragically fallen along the way, he's still out there, doing his thing.
Vedder has fronted Pearl Jam for such a long time that it's easy to think it's his one and only band. However, that's not the case. As Jordan Runtagh of Rolling Stone lets us know, Vedder was always a massive music fan. When he was young, he supported himself working night shifts as a gas station attendant and a security guard, but whenever he could, he hounded San Diego rock clubs with a tape recorder in hand, amassing a huge bootleg collection and writing a bunch of songs of his own. In 1986, Vedder finally decided to bite the bullet and enter the band game and started his career as a rock singer. Here's the truth about Eddie Vedder's first band, Bad Radio.
Bad Radio couldn't keep up with Eddie Vedder's ambition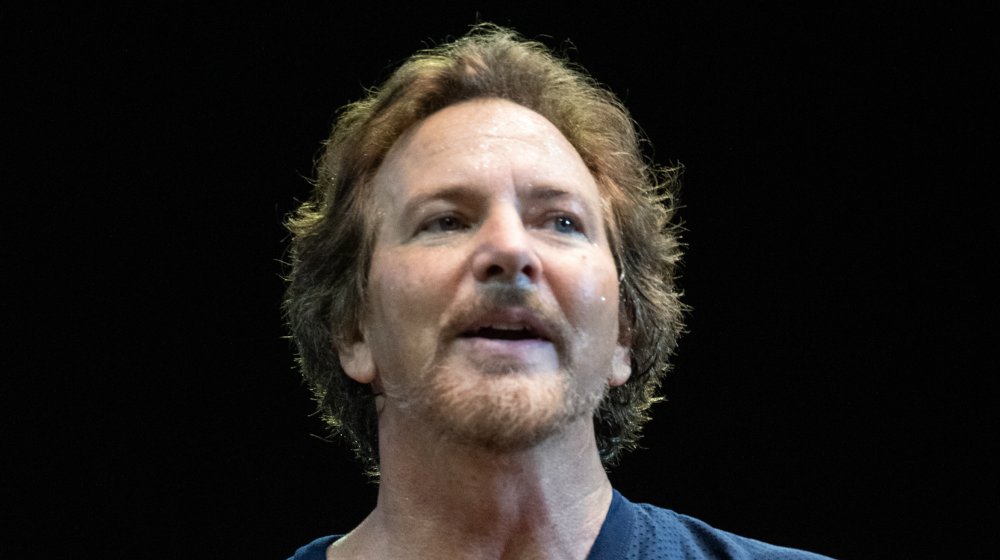 Jim Bennett/Getty Images
Eddie Vedder was one of the three singers who auditioned for Bad Radio, a New Wave band that was hoping to take a turn toward alt-rock. Unsurprisingly, he ended up getting the gig, but he still had a long way to go before making it to the major leagues. The funky Bad Radio was no Pearl Jam, and Vedder was still very much a frontman in progress. His iconic voice wasn't yet fully developed, and he suffered from a pretty bad case of stage fright. However, he was a huge musical force, and his bandmates loved his songs, including a version of "Better Man," which would eventually end up on Pearl Jam's Vitalogy.
Unfortunately for Bad Radio, Vedder soon grew displeased with the rest of the band, who he thought were lacking his work ethic. "We'd win 'battle of the bands' on intensity alone, but it was coming from me," Vedder later described the band's dynamic. "I couldn't get anybody else to give up their f*****g bulls**t." The disagreements eventually became fistfights, and in 1990, Vedder decided to leave the band behind. With time, at least some of his old band members came to understand his point of view. "We were on a different level," bassist Dave Silva has said. "He had already surpassed us in terms of dedicating his whole life to music."