The Tragic Death Of Alice In Chains' Layne Staley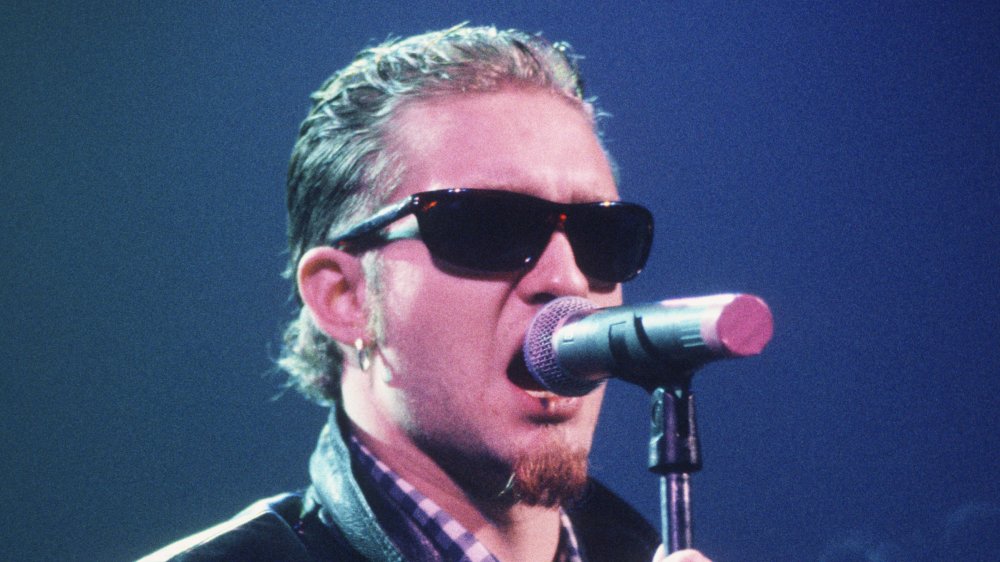 Gie Knaeps/Getty Images
Alice in Chains was one of the biggest names of the Seattle scene during the heyday of grunge, and with the tragic ends of both Soundgarden and Nirvana, they and Pearl Jam are the only giants of the genre still plying their trade. However, that's not to say that Alice in Chains hasn't suffered its share of losses along the way. 
When the band exploded in the scene in 1990 with their promotional EP We Die Young and the ensuing debut album Facelift, the public immediately loved their sound, and the haunted heaviness of singer Layne Staley's voice soon helped them achieve international stardom. Unfortunately, Staley wouldn't be long for this world. In 2002, the acclaimed frontman died at the young age of 34, shocking the world and sending the band in turmoil for years. Though Alice in Chains ultimately returned with guitarist-vocalist Jerry Cantrell and new member William DuVall sharing vocal duties, Staley remains a beloved figure in the annals of music, to the point that Seattle held an official "Layne Staley Day" in August 22, 2019 (per Janice Headley of KEXP). But why did the music legend die at such a young age? Here's what we know about the tragic death of Alice in Chains' Layne Staley.
Layne Staley's long road to ruin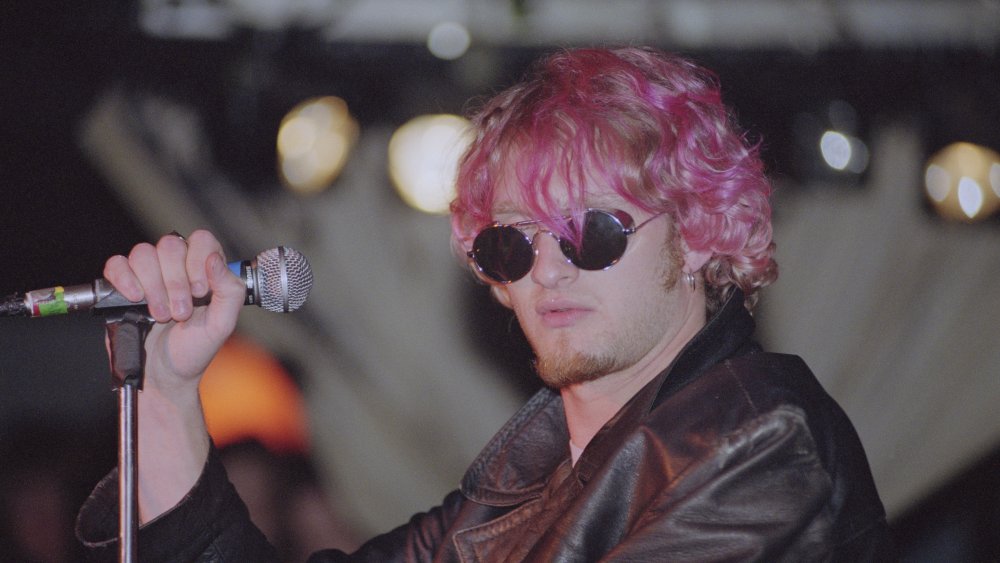 Brian Rasic/Getty Images
Though his star rose ever higher, Layne Staley's life had enough darkness to drown out even the brightest stage lights. He struggled with addiction for much of his life, and as Steven Hyden of the A.V. Club tells us, the year 1996 seems to have marked the start of his slow, sad downfall. In October of that year, his former girlfriend and fellow drug addict Demri Parrott died of bacterial endocarditis. The singer was so deeply shocked by the news that people close to him said he "more or less died in spirit." 
Staley started living in seclusion in his Seattle condo, and spent years in the company of nothing but drugs and video games, resisting all attempts to lure him back in the world. His physical condition slowly deteriorated to a point where he resembled a walking dead, and evidently couldn't care less whether he lived or died. As Alice in Chains drummer Sean Kinney tells it: "Layne told me straight up, 'I'm never coming back. I'm not going to quit doing drugs. I'm going to die like this — this is it.'"
The singer's resigned prediction came true in 2002, when his lifeless body was found sitting on a couch, surrounded by copious amounts of drugs. At that point, he was so detached from the world that he hadn't spoken with some of his bandmates in over two years, and he was only discovered because his accountants started wondering why he hadn't spent any money recently.