How Much It Really Cost To Build Hampton Court Palace, Home Of King Henry VIII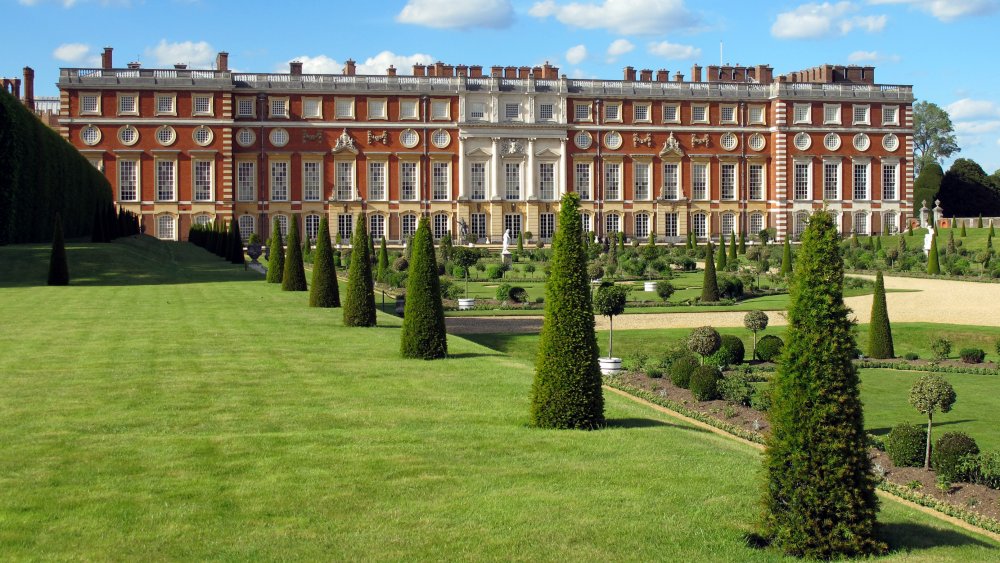 Shutterstock
Hampton Court Palace is a jewel of the Royal Palaces of Britain. It was home to several kings and queens and is now one of the country's most popular tourist spots. In fact, the sprawling palace has so many rooms that it has even since served as an apartment complex.
In its heyday, Hampton Court Palace was a favorite of King Henry VIII, and subsequent monarchs would continue their own touches to it over the years, amounting to a princely sum of treasure spent on its construction. For example, Henry VIII spent 62,000 British pounds (about 18 million British pounds today) renovating Hampton Court, according to Historic Royal Palaces. William III, who heavily rebuilt some castle areas, shelled out 131,000 British pounds (9.5 million British pounds today).
But Henry VIII didn't build Hampton Court; he was gifted the castle. Cardinal Thomas Wolsey originally built Hampton Court, and according to Neville Williams in his book Royal Homes of Great Britain from Medieval to Modern Times, who estimates it cost him a lavish 200,000 crowns. Like most properties of royal courtiers at that time, it served as Wolsey's home and a rest house for monarchs when they visited. But when Wolsey lost favor with the king, he decided to give up his palace as penance. Henry VIII then went on to make the place suit him. Classic Henry.
It became a fixer upper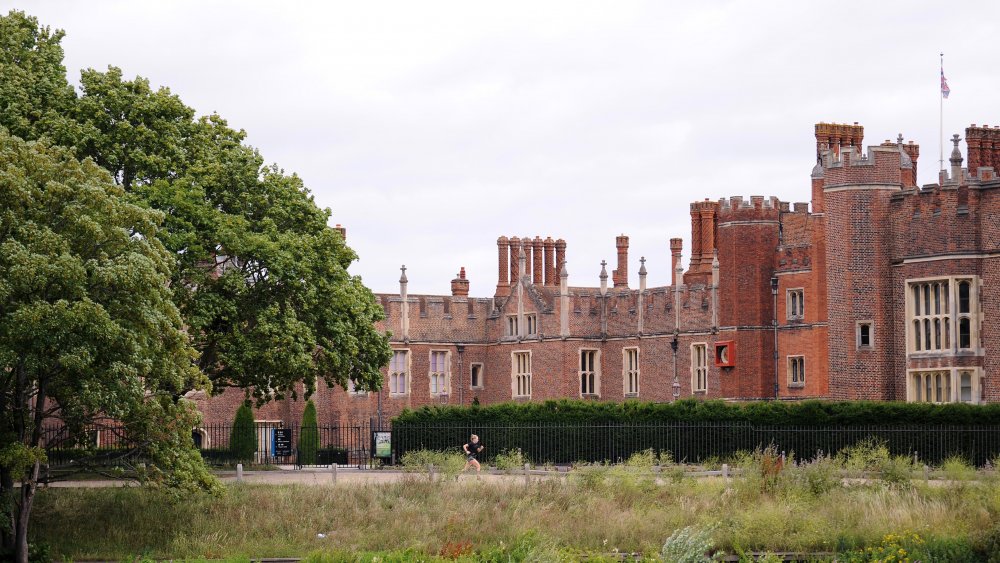 Alex Burstow/Getty Images
As The History of Hampton Court Palace explains, Henry VIII's court was so huge that he quadrupled the kitchen's size (not a huge surprise, considering his legendary appetite). A great hall, tennis courts, a gatehouse, a chapel, and an astronomical clock were also built. He mostly followed the Tudor-style architecture of the original plans, so if you had never seen Wolsey's original castle, you wouldn't have known there were add-ons.
When William III came into power, Hampton Court Palace's distinctive mishmash of styles came with him. William, and his wife and co-ruler Mary II, felt the castle looked too old. They asked architect Christoper Wren to demolish the whole thing and just built a whole new one in the Baroque style, writes Historic Royal Palaces. Wren kept the old palace and just replaced some of the older rooms. Henry VIII's former staterooms were rebuilt to suit the more modern style, and new gardens were added.
These days, no one lives there, but if you'd like to see for yourself how a king lived, you can visit... for a fee. Don't worry, it's less than 200,000 crowns.