Why Peter Tosh's Death Is More Tragic Than You Know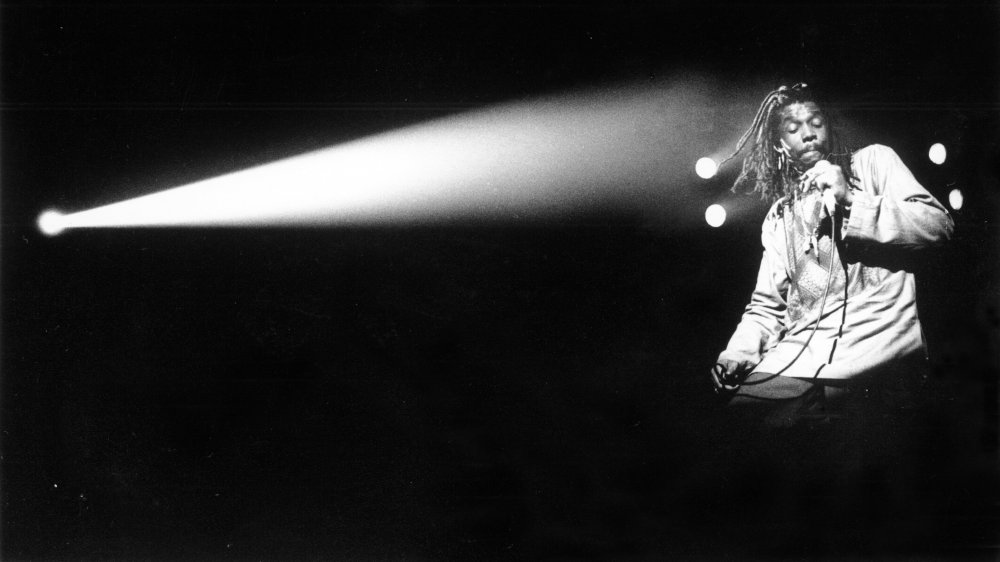 David Corio/Getty Images
Justice Carl Patterson asked Dennis Lobban, a local merchant and dub poet who had just been found guilty for the murder of Peter Tosh and two of his friends, whether he had anything else to say. "I am innocent, sir," he answered. Justice Patterson ignored this blatantly false defense: "I have no doubt in my mind that he went there (to Tosh's home) that night and killed Tosh and the others." Then, as the Associated Press reported, "Lobban was escorted from court by armed guards and taken to prison to join 188 other people on death row." As more stories surfaced about the murder of the reggae star who co-founded The Wailers, co-wrote song like "Get Up, Stand Up", and upon leaving the iconic band blazed his own successful solo career, Lobban's professed innocence grew increasingly unbelievable.
Peter Tosh and Dennis Lobban knew each other reasonably well. In a recount written for the Jamaica Observer in April 2012, Sibyl Hibbert Tosh had taken care of Lobban after he suffered a stint in prison: "the witnesses related how Tosh had fed, nurtured and even provided a new bed for Lobban, who had recently been released from prison. Lobban had been allowed to visit the Barbican Road residence [Tosh's residence] from time to time and had even become familiar with the trained dogs therein." Rumor stated Tosh took care of him because Lobban had gone to prison for him, but if so, no evidence of this appeared in the trial. 
The night of the murder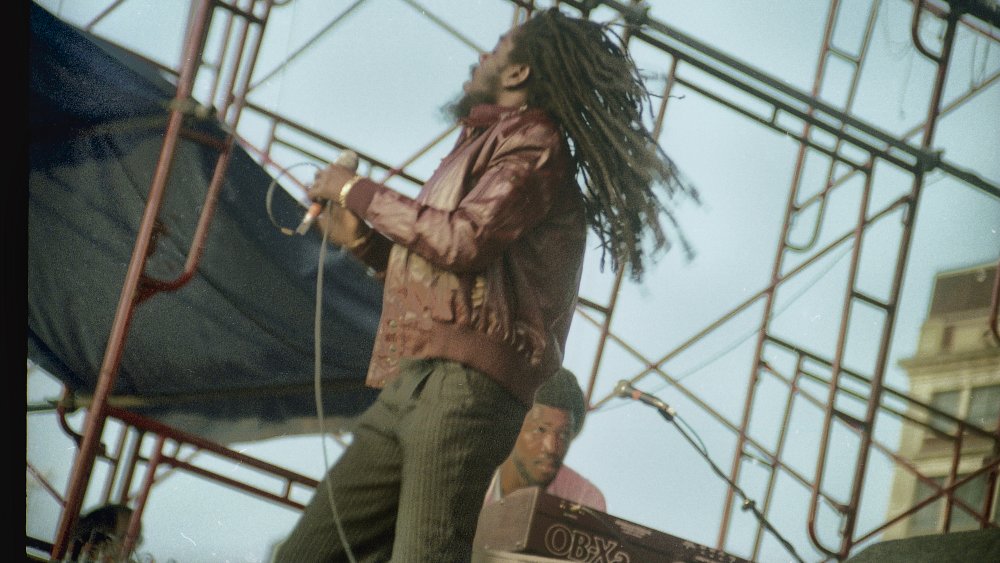 Bill Tompkins/Getty Images
In 1987, Peter Tosh had, according to the memories of The Wailers's drummer Carlton "Santa" Davis, recently returned from a trip to the US and was having a few friends over for the evening. Davis knew of "Leppo", as everyone in Kingston knew him. He knew he started hanging around Tosh after prison, who generally helped whomever he could: "[But] some, like Leppo, made a habit out of asking." 
So when three men armed with guns entered and ordered everyone to drop to the ground, recognized Leppo — but not the other two, who were never found. The lined their hostages in a semi-circle and proceeded to beat Tosh demand and money from him while ignoring his pleas that he was going to the bank on Monday. They then shot all their hostages, killing Peter Tosh and two others while wounding the other four.
The reason the Jamaica Observer gives for the raid is that Lobban learned of Tosh's trip and that he would be paid in US dollars. The reason Davis gives is that Tosh's wife Marlene, who apparently was "hammering a wedge between Peter and many of his closest friends", mouthed off to Lobban: "She called him a 'batty man,' a derogatory Jamaican slang term for homosexual." He remembers a gunman specifically shouting at Marlene that this was happening because of her. She survived.  Lobban still professes his innocence, refusing to change his story for a 2003 interview with The Weekend Star.