Why Marvin Gaye's Death Is More Tragic Than You Know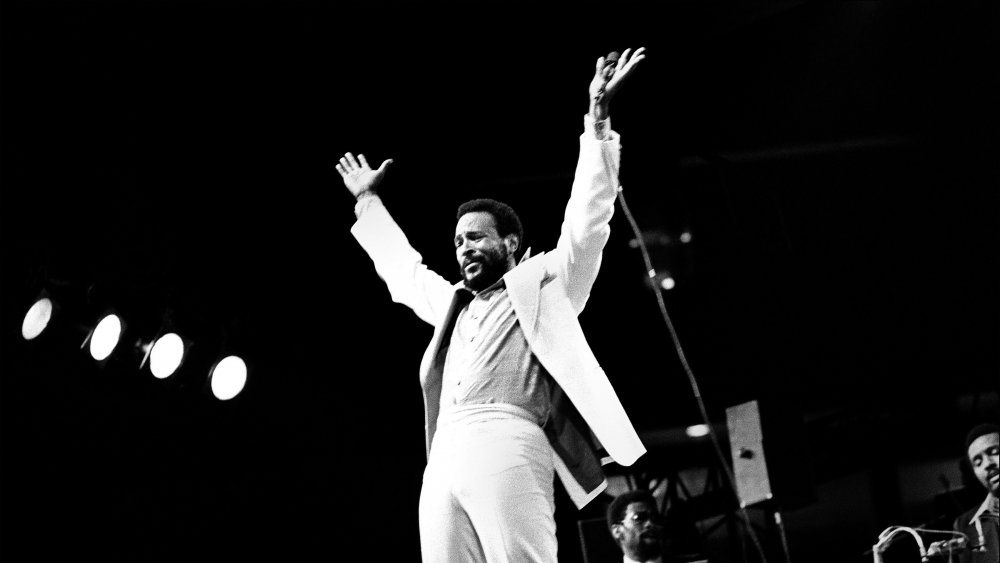 Leni Sinclair/Getty Images
Beloved Motown recording artist, record producer, and singer Marvin Gaye is known for many things throughout his nearly three-decade career in the music business. Born Marvin Pentz Gay Jr., the legendary musician added an E to the end of his name and topped charts with hits such as "Got to Give It Up," "I Want You," and "Sexual Healing." The New York Times described Gaye as someone who "blended the soul music of the urban scene with the beat of the old-time gospel singer and became an influential force in pop music."
Casual fans may not know the tragedy behind the soul singer's iconic music. Gaye struggled with drug addiction, relationship troubles, and financial problems. Gaye's family life had never been easy; his father, Marvin Gay Sr., was a preacher in the Hebrew Pentecostal Church in Washington D.C. and was a strict parent of his four children. The acclaimed R&B star's life took a turn for the worst when he was shot and killed by his own father just a day before the son's 45th birthday.
One year prior to the fatal incident, Gaye moved back into his parents' California home during a low point in his battle with depression, debt, and drug abuse. April 1, 1984, the morning of his death, began with his parents fighting. When Marvin Jr. intervened, the argument, now between father and son, escalated into a brawl that went out of control.
Family turmoil led to his tragic death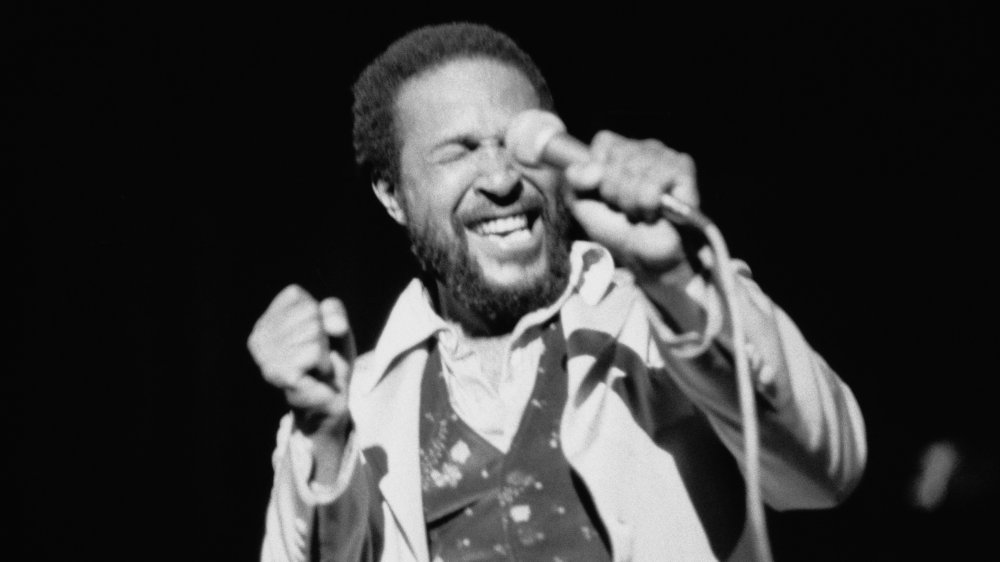 Angela Deane-drummond/Getty Images
Per History.com, the mother, Alberta, tried desperately to de-escalate the situation, but her efforts were fruitless. While Alberta attempted to calm her son down in his bedroom, Marvin Sr. pulled a revolver — a gift from Marvin Jr. — and shot his son three times in the chest. The Los Angeles County Coroner labeled the cause of death as "gunshot wound to the chest perforating the heart, lung and liver," according to the History website.
The artist's last minutes were fleeting: the first shots were fired at 12:38 p.m., according to David Ritz's Divided Soul: The Life of Marvin Gaye. The singer was pronounced dead at 1:01 p.m. when his body arrived at California Hospital Medical Center. Although Gay Sr. was initially charged with first degree murder after his son's death, the charges were reduced to voluntary manslaughter following his brain tumor diagnosis. He was given a suspended six-year prison sentence and probation. He died in a nursing home in 1998.
Gaye's brother, Frankie, who lived the next house over from the family, held the iconic musician in his arms during Marvin Jr.'s final minutes. Frankie later wrote (per Today I Found Out) that Gaye's final words were, "I got what I wanted .... I couldn't do it myself, so I made him do it."