The Tragic Death Of Quiet Riot's Frankie Banali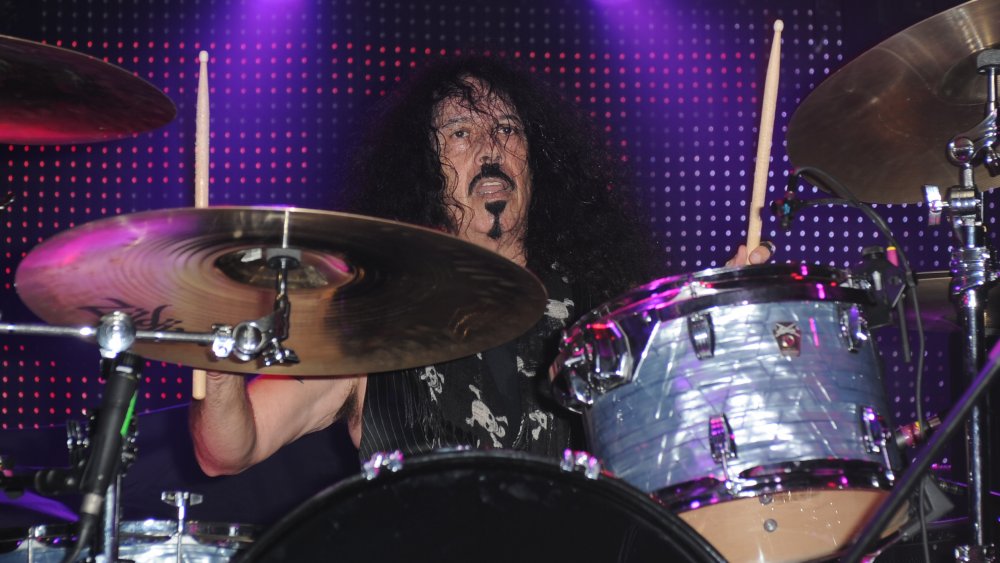 Larry Marano/Getty Images
The riot became much quieter on August 20, 2020, with the death of Quiet Riot's drummer Frankie Banali. Credited by Rolling Stone with being the man who "kept the band going for nearly four decades," Banali succumbed to pancreatic cancer. He was 68 years old. USA Today reported that Banali died in Los Angeles, with his wife, Regina, and daughter, Ashley, beside him. Regina characterized Frankie's cancer fight as "an inspiringly brave and courageous 16-month battle to the end," related Louder Sound. Frankie "continued playing live as long as he could. Standard chemotherapy stopped working and a series of strokes made the continuation on a clinical trial impossible." He had been diagnosed with stage 4 pancreatic cancer in April 2019. At that time it was also discovered that the cancer had already metastasized to his liver, says USA Today.
Banali joined Quiet Riot in 1982, as Rolling Stone wrote, and was the only original member to play "in nearly all of the band's incarnations." Since 1994 he'd also served as the band's manager. In 2017 he was inducted into the Metal Hall of Fame. Quiet Riot released their most recent studio album, Hollywood Cowboys, last November.
Banali died of pancreatic cancer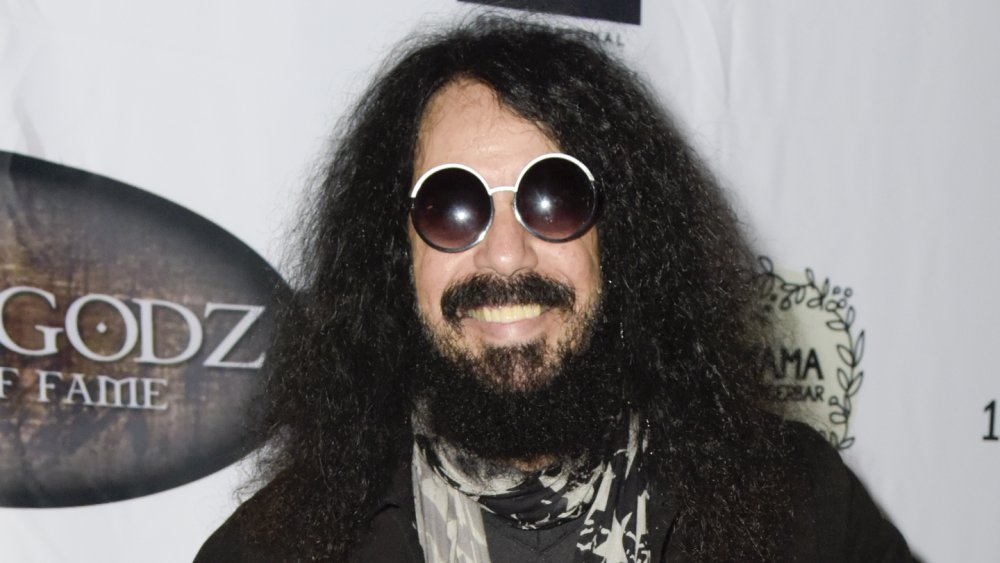 Desiree Stone/Getty Images
Banali was born November 14, 1951, in Queens, New York. He drummed with several leading rockers of the era, including time as the rehearsal drummer for Ozzy Osbourne's solo band, and recorded with Deep Purple singer and bassist Glenn Hughes.
"I met Frankie in 1981," Hughes wrote on Instagram. "He was always first to arrive at the rehearsal studio in Burbank, and first to arrive at United Western Studios, Hollywood, where we were making the record. Our relationship thrived throughout the years. There was no one more honorable, loyal, courageous, and committed to both music and friendships, than Frankie. He was always there for me, through it all, and never wavered."
Other musicians weighed in as well, praising and mourning Banali. Typical were these words from Tom Keifer, founder of Cinderella, who tweeted, "Not only was he a talented drummer/musician but also a great human being. He will be missed." Said his widow, Regina: "His wish for everyone is that you be your own health advocate for early detection so you may live long and rescue many animals."