The Tragic Death Of The Grateful Dead's Brent Mydland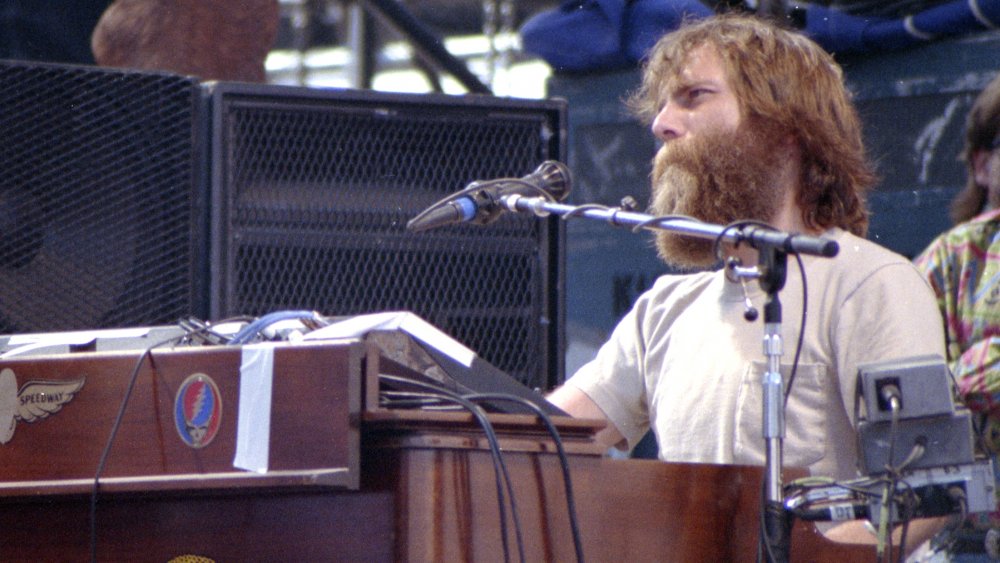 Tim Mosenfelder/Getty Images
Keyboard player Brent Mydland, known for contributing a classic soul and R&B sound to the jam band legends The Grateful Dead, had been a fixture of the lineup since his initiation in 1979. While he helped to dust off old classics with a twist, such as "Let the Good Times Roll" and "Walkin' The Dog," it was the keyboardist's eclectic approach to the band's sound that allowed for their 1987 comeback "Touch of Grey" to rise on the charts. In fact, per Ultimate Classic Rock, Mydland's 1989 and 1990 tours with the band are considered some of the best among the band's fans — the deadheads.
Myland's contributions to the lineup came to a screeching halt, however, when he passed away suddenly after a 1990 tour finale at the World Music Theater in Tinley Park, Illinois. The musician succumbed to a heroin and speed overdose in his Lafayette, California home. He was 37 years old.
A crushing end of a chapter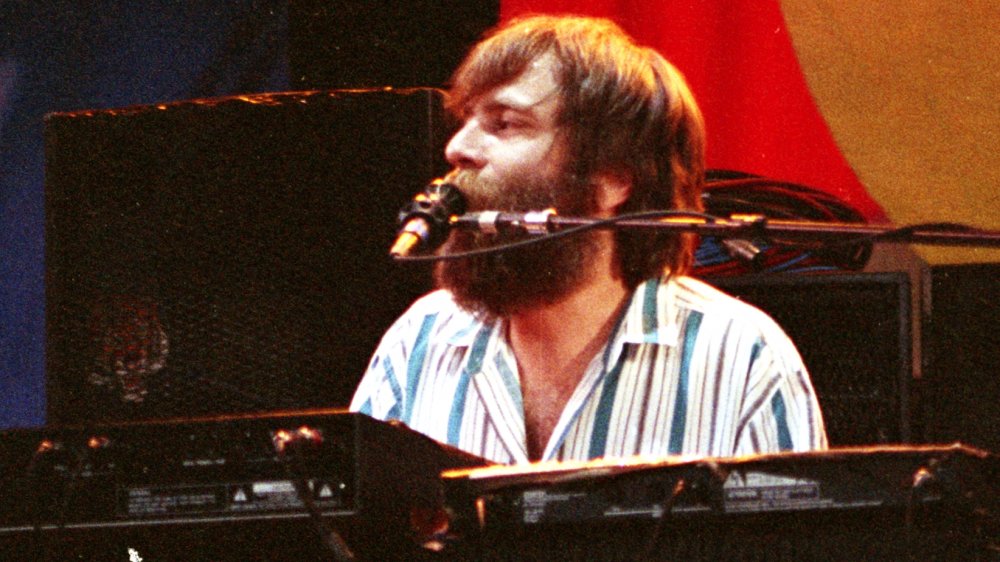 Tim Mosenfelder/Getty Images
"The autopsy examination revealed a recent puncture mark on the left arm consistent with a recent intravenous injection prior to death," said Capt. Al Moore of the Contra Costa Coroner's office in the Los Angeles Times' 1990 report. Toxicology tests revealed lethal levels of morphine and cocaine in the blood, a mixture commonly known as "speedball," according to the Times.
As the Los Angeles Times reported, an autopsy found that the keyboardist had experienced acute cocaine and narcotic intoxication, although no drugs or narcotic paraphernalia was found at the scene. Mydland's body was found on July 26 by friends, who had not heard from the band member since the day before.
Mydland served as the third Grateful Dead member to die, following founding member Ron "Pigpen" McKernan in 1973 and Keith Godchaux in 1980. Guitarist Jerry Garcia called Mydland's death "crushing", according to Relix, an event that abruptly ended a decade of stability for the band. Garcia himself died in 1995.