This Is The Eagles' Most Underrated Song Ever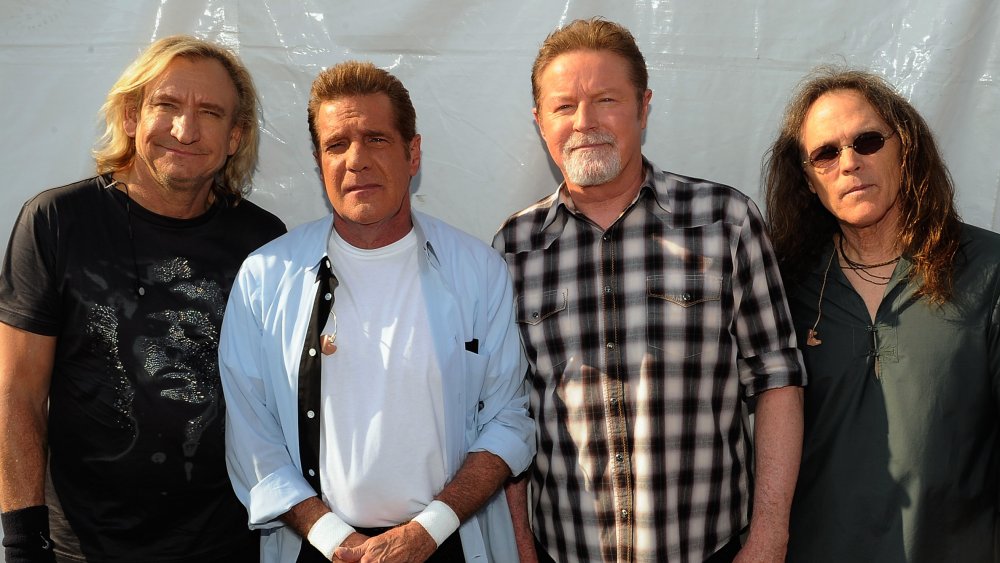 Rick Diamond/Getty Images
Ah, the Eagles! Love them or hate them, you'd have to start dropping names like Bruce Springsteen and Bob Dylan before even coming close to the influence they've had on the American musical mindset. Is there a more cryptic and creepy, yet catchy and singalong tune than "Hotel California?" Is there a sadder, more beloved lament than "Desperado?" Who could craft a more effective country rock tune than "Take It Easy?" The Eagles brought you all this and a whole whopping lot more, and with a back catalog like that, it's no surprise that their co-lead vocalist Glenn Frey was worth $120 million at the time of his death in 2016, and the other main vocalist, Don Henley, has an estimated net worth of no less than $200 million.
That's the thing, though, isn't it? With such an arsenal of evergreens and hits at their disposal, it's easy to write them off as a bunch of dad-rocker types playing their Greatest Hits collection over and over again. However, the band's vast output has tons and tons of quality songs, and with the prevalence of their best-known tunes, some of their catchiest ones have arguably been lost in the fray. Let's see if we can discover the Eagles' most underrated song. 
The Eagles' little-known magnum opus that rivals 'Hotel California'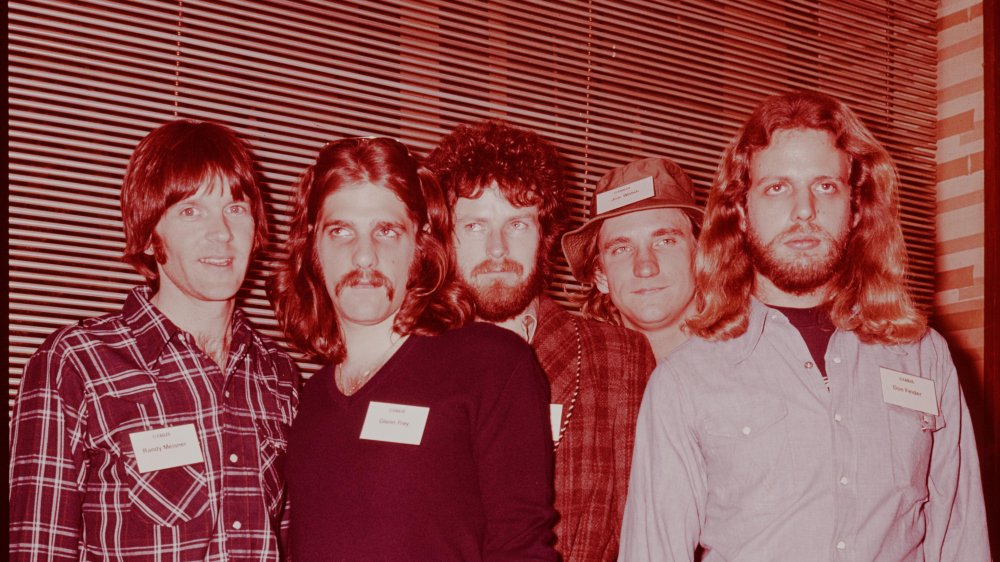 Koh Hasebe/shinko Music/Getty Images
The Eagles have so many quality deep cuts that their lesser-known fare might well be able to take their greatest hits' place on America's subconscious soundtrack, if needs must. As Sterling Whitaker of Ultimate Classic Rock writes, the Eagles have plenty of (comparatively) little-known hits like the country soft-rocker "Tequila Sunrise" and the disco-infused "One of These Nights." In 1974, they managed to arguably out-Tom Waits the man himself with their sterling cover of "Ol' 55," a highlight of the legendary singer-songwriter's crooner years. The Desperado album has "Doolin-Dalton," a song that brought in the considerable talents of Jackson Brown and J.D. Souther, and that might just be every bit as captivating as "Desperado" itself. 
Then again, to be the best you have to beat the best. Therefore, the best underrated Eagles song has to be able to give "Hotel California" a run for its money ... and incidentally, the #1 on Whitaker's list does precisely that. "The Last Resort" is the final track of 1976' Hotel California album, and a somber Don Henley rumination that sees the whole Earth is a giant resort being razed by the humanity. In 2019, Rolling Stone listed the ballad as one of the band's 40 all-time best tracks, revealing that it took seven months to complete. Glenn Frey called it "Henley's Opus," and while the man himself always felt the song was a little off, producer Bill Szymczyk compared it to "Hotel California" itself.