The Truth About The Grateful Dead's Infamous Woodstock Performance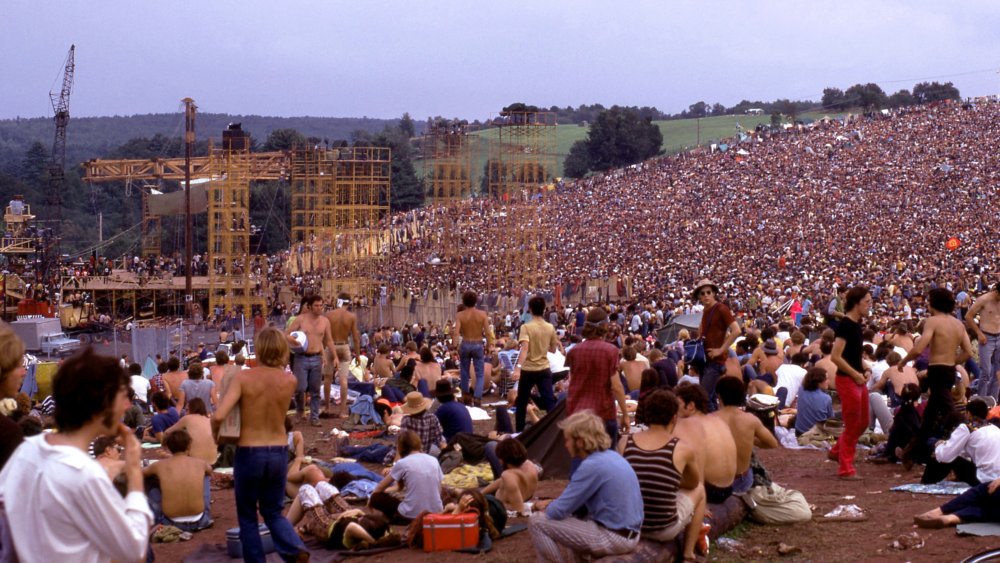 Howard Arnold Collection/Getty Images
Woodstock was the very first music festival of its kind and one of the most iconic events in music history. During the four-day festival in August of 1969, an estimated one million people got together in the small town of Bethel, New York, to celebrate peace and music, according to History.com. Of course, there was also plenty of mud, drugs, and hippies, but the festival itself centered around high-profile musical acts like Santana, Jimi Hendrix, Crosby, Stills, Nash & Young, Janis Joplin, The Who, and much more.
But not every performance at the festival was groundbreaking or the best live show the audience ever saw, partly because the weekend was filled with constant rain which resulted in technical difficulties. One of those shows that ended up failing miserably was the Grateful Dead's set on Saturday, August 16.
Between dangerous electrical problems, flooding, and a stage that almost collapsed, the Grateful Dead's Woodstock performance was famous for the wrong reasons.
A long, strange performance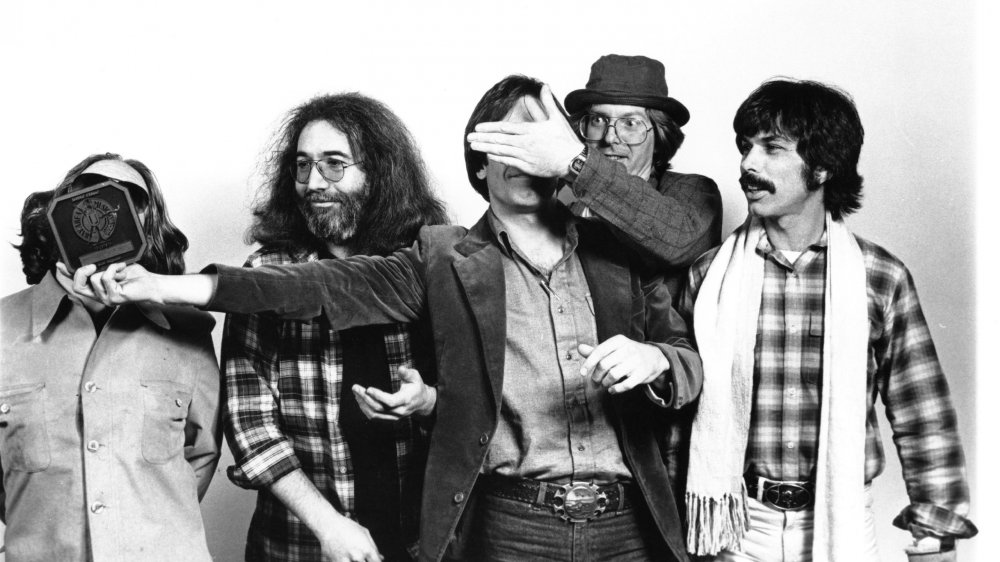 Richard Mccaffrey/Getty Images
The Grateful Dead's 90-minute set at Woodstock consisted of power outages and related issues, but ultimately, the band's downfall was the confusion about it all. In the official recording of the infamous set, there are about 10 minutes of constant banter and confusion, which resulted in a 50-minute song, which is far too long even for the Grateful Dead, according to Woodstock Story.
Drummer Mickey Hart recalled the performance in a 2009 interview with Goldmine Mag, saying, "It was a very terrible moment for us." "The stage was collapsing. It was raining. Jerry [Garcia] and Bob [Weir] were getting shocked at the microphones," he said, adding, "It was intimidating for us, seeing 400,000 people out there. It wasn't our day."
The band was so disappointed with their performance that they asked not to be on the Woodstock soundtrack album or the 1970 documentary, Woodstock, notes Bethel Woods Center for the Arts. Even if their Woodstock performance could be accurately described as a "long, strange trip," the band became one of the most successful jam bands of all time, with plenty of performances to be proud of.