The Woman Who Inspired Guns N' Roses' Sweet Child O' Mine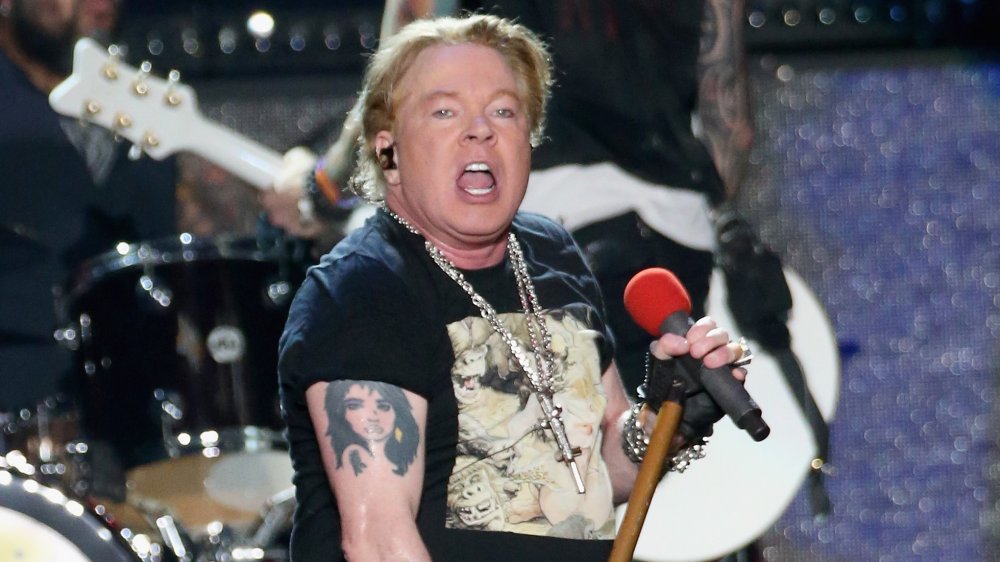 Gary Miller/Getty Images
For most of Guns N' Roses, the writing process of their 1988 hit "Sweet Child O' Mine" largely began as a joke. "Writing and rehearsing it to make it a complete song was like pulling teeth," says Slash, as reported by Here Today Gone To Hell. "For me, at the time, it was a very sappy ballad."
Yet lead singer Axl Rose, who was busy writing lyrics upstairs, felt characteristically differently about the song. For the words, he adapted a poem he wrote for his then-girlfriend, Erin Everly, daughter of '60s pop singer Don Everly and Venetia Stevenson, a British actress-turned-clothing designer who would later divorce over Don's drug addiction. Erin met Rose at a party at age 19 in Los Angeles. The meeting apparently went so well that the then-model moved to Los Angeles from New York to continue seeing the musician.
Rose called Everly his "best friend" at times, while also saying that "Erin and I treated each other like crap ... Sometimes we treated each other great, because the children in us were best friends. But then there were other times when we just messed up each other's lives completely."
A short-lived affair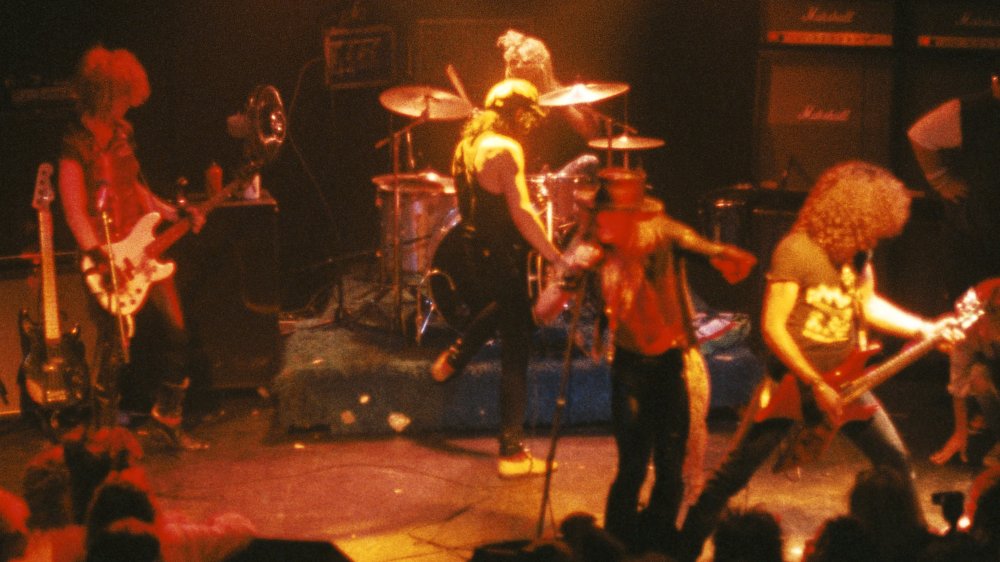 Marc S Canter/Getty Images
Per Rocks Off Mag, Everly was born in Los Angeles in 1965, making her three years younger than Rose. Rose and Everly married on April 28, 1990, after four years of dating. The couple exchanged vows during a ceremony held at Cupid's Wedding Chapel in Las Vegas, with Rocks Off Mag reporting that Rose allegedly wanted an annulment only 48 hours after the marriage. Erin unfortunately lost her baby in a miscarriage four months after they tied the knot, which contributed to the breakdown of the short-lived marriage. Rose and Everly split 10 months after the Las Vegas ceremony.
As told by Rocks Off, Marc Canter, a long-time friend of Slash, recalled the short relationship, as well as Everly's immortalization in the "Sweet Child O' Mine" music video: "I know she's proud of the song. I mean even to this day, I'm sure she's proud of it," Canter said. "That song will always be attached to her and she's in the video! She was in love with Axl and Axl was in love with her and they were a good couple. I'm sure every now and then they had fights or whatever and you know things like that happen in every relationship maybe and (theirs) was a little bit heavier, but when they weren't fighting, they were a great couple."