This Boxer Was The Inspiration For Rocky Balboa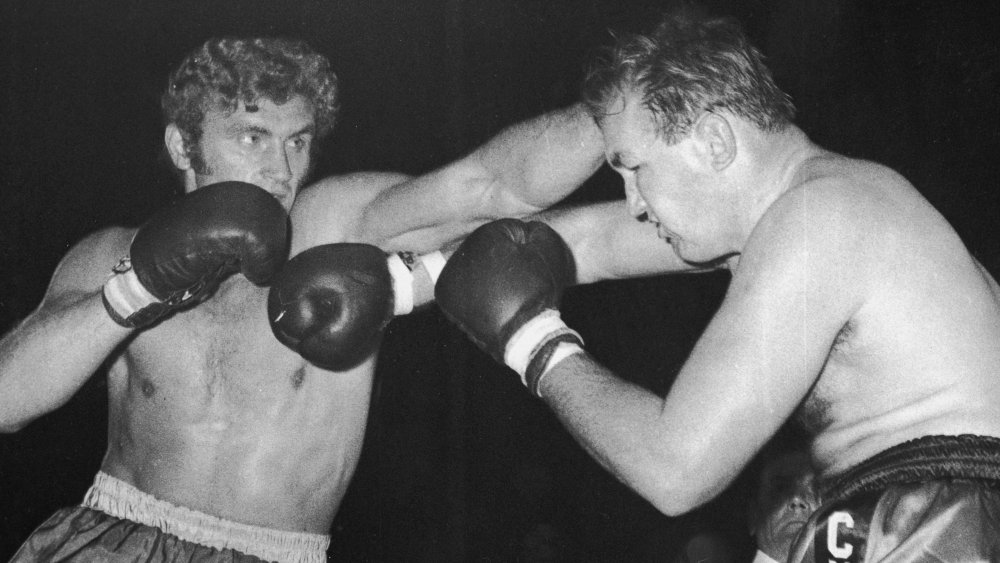 Express Newspapers/Getty Images
"Even if I don't win, I just want to prove I belong there." This line, an iconic moment in Rocky, is reportedly what Chuck Wepner told his wife before he faced Muhammad Ali. Before this match, Wepner had a decent enough record. Most notably, he was Sonny Liston's last match, during which Liston beat Wepner bloody. Bleacher Report describes the end of the fight in terms that exemplify Wepner's character: "It wasn't until after the ninth round in the corner that the ringside doctor stopped the fight because of all the blood. Liston didn't technically win by a knockout, but the fight went into the record books as a 10th round TKO. Wepner received over 100 stitches to his face after the bout." 
Now, five years later, Chuck Wepener received $100,000 to fight (and almost certainly lose to) Ali, whose payment was $1.5 million. Wepner trained for eight weeks and managed to knock down Ali in the ninth round, though Ali always contended he tripped over Wepner's foot. USA Today reports that during the fight, Wepner turned to Al Braverman, his cornerman: "Start the car up, Al, we're going to the bank, we're millionaires." Braverman answered, "You better turn around, your guy's getting up and he looks pissed off."
Wepner proceeded to receive a beating and went down in the 15th round. The following year he fought Andre the Giant, who promptly threw Wepner out of the ring. You can see highlights on YouTube.
Legacy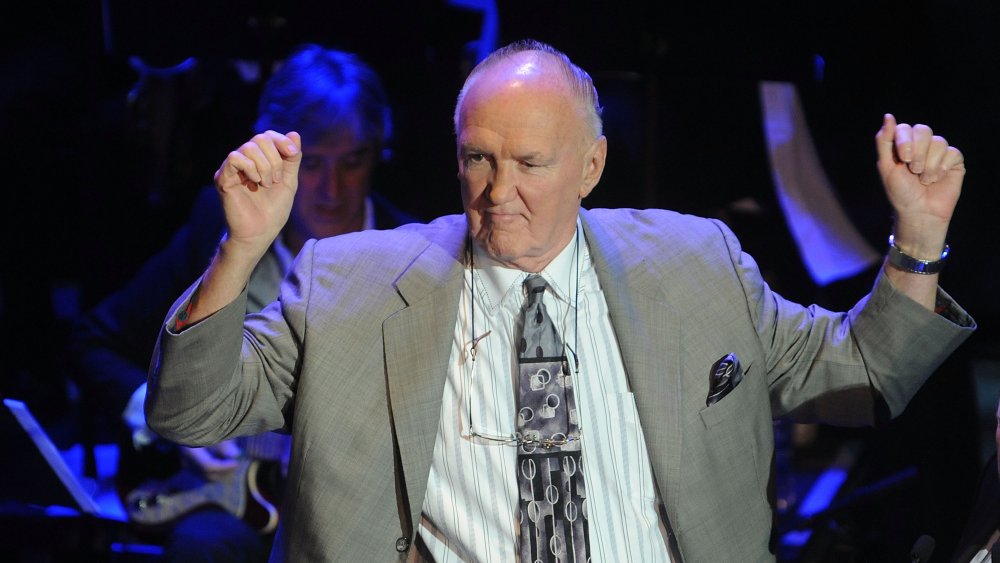 Bobby Bank/Getty Images
One viewer of the Ali-Wepner fight was Sylvester Stallone. In a 1976 interview with The New York Times, Stallone talks about how the fight spawned the idea that would become Rocky: "I was watching the fight in a movie theater and I said to myself, 'Let's talk about stifled ambition and broken dreams and people who sit on the curb looking at their dreams go down the drain.'" Stallone even wanted to cast Wepner as a sparring partner in Rocky II as an homage. Wepner's post-boxing career, however, was a descent into drug abuse: "I just didn't do good for the part. I deserved not to be in the movie," reported USA Today.
Eventually, as these stories tend to go, Wepner sued Stallone in 2003 for using him as inspiration for the Rocky film franchise and utilizing his name to promote the movies. According to an Associated Press article  on ESPN, Stallone considered Wepner's public appearances as "The Real Rocky" compensation enough, but still settled for an undisclosed sum.
Some saw Wepner's case in a sympathetic light. Jeff Feuerzeig, director of the made-for-television documentary The Real Rocky, told ESPN that "In my opinion, Sylvester Stallone hijacked Chuck Wepner's soul. This film is my attempt to help Chuck get his soul back." Wepner also inspired two further movies, 2016's Chuck and 2019's The Brawler, though both live in Rocky's shadow.