The Real Reason Most Woodstock Attendees Missed Jimi Hendrix's Legendary Performance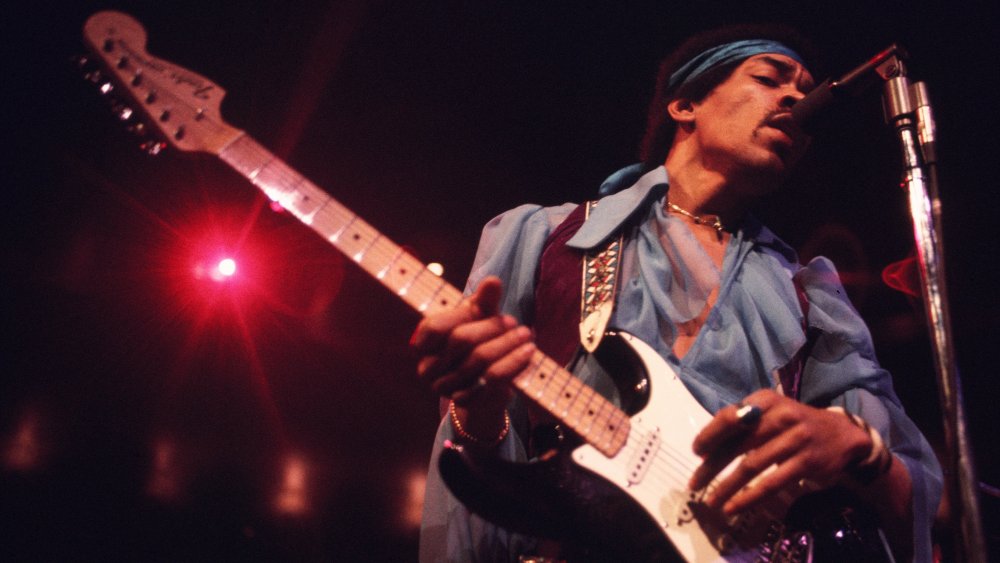 Walter Iooss Jr/Getty Images
Jimi Hendrix's legendary performance of "The Star-Spangled Banner" at the 1969 hippie mud party called Woodstock has gone down as one of the greatest moments in the history of rock 'n' roll. But even though Hendrix was the main headliner, only about a third of the festival's original 500,000 attendees were a part of the experience that would go on embody a generation.
According to History, Hendrix was at the height of his career in 1969, which meant that, as a rock star, he got everything he wanted. So his contract included a hefty payment in advance and the contractual stipulation that his be the absolute final act of the show.
But by Sunday, the planned last day of the festival, it was obvious that a blown schedule was just one of a number of messed up things at Woodstock. Hendrix finally took the stage at 9 a.m. on the festival's improvised fourth day in front of a crowd that had dwindled to just 180,000.
A mouthful of acid helps the show go on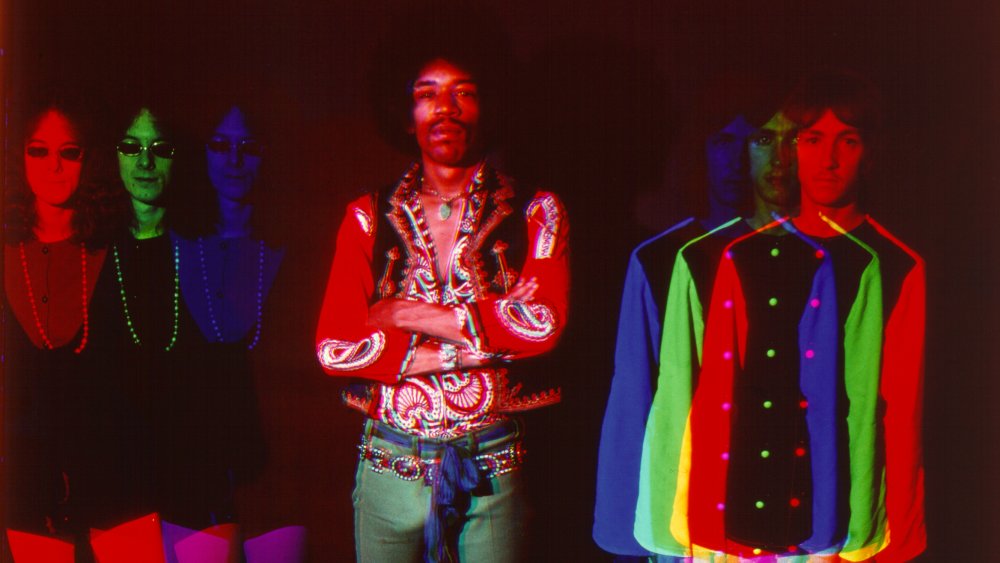 Michael Ochs Archives/Getty Images
Hendrix played for two straight hours to a crowd of tired hippies who thanked the rock gods for this reward for their endurance through the grueling weekend of acid trips, mud baths, and sharing toilets (at a ratio of one to every 833 people). As WoodstockStory reports, the otherworldly shredder even outpaced his own band, continuing on solo after reclaiming the national anthem for the counterculture in the festival's most emblematic moment.
Psychedelic rocker and Motorhead frontman Ian "Lemmy" Kilmister, who worked as a roadie and procurer of LSD for Hendrix during his time in the UK, told Louder Sound in January 2020 that even before he returned to the United States, Jimi was accustomed to playing on acid. "I'd get him ten hits of acid and he'd take seven and give me three," said Kilmister. "They say acid doesn't work two days in a row, but we found out if you double the dose it does."
So maybe that's how Hendrix outlasted the vast majority of attendees, musicians, managers, and everyone else at Woodstock. Even John Morris, the booker responsible for getting Hendrix onstage, didn't have the gas to keep going. "When I finally got Jimi onstage, I went back to my trailer and passed out," he told Pollstar in 2019. "I missed the whole set until I heard 'The Star-Spangled Banner' and realized, 'It's over.'"