The Untold Truth Of Jet Li's Wife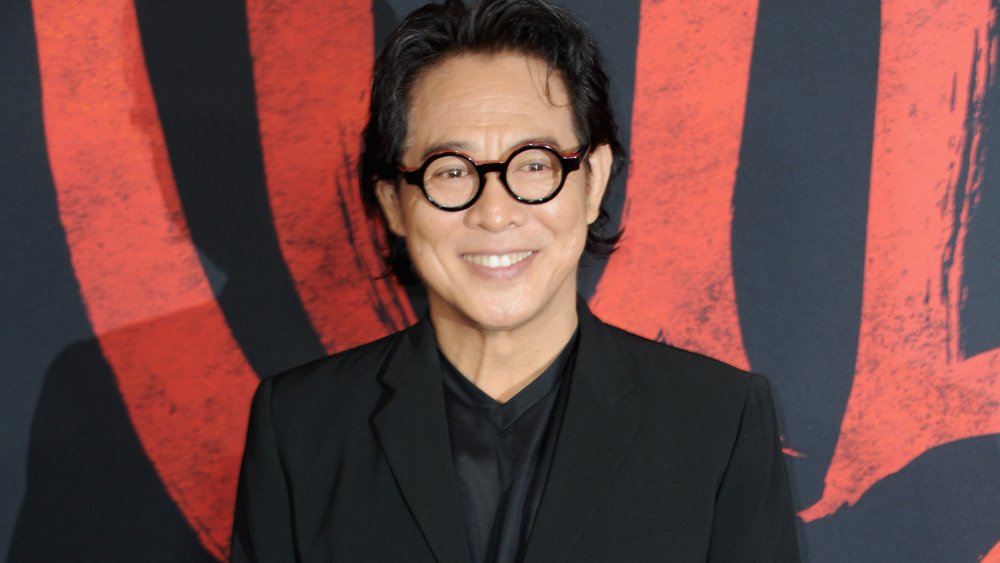 Albert L. Ortega/Getty Images
Anyone who's ever seen an action film is familiar with martial arts legend Jet Li. He's been a famous action star and producer in the United States since his first English-speaking role alongside Mel Gibson and Danny Glover in Lethal Weapon 4 in 1998. From there, Li went on to display his martial arts skills in films like Romeo Must Die, Cradle 2 the Grave, and The Expendables franchise, with his most recent work being the emperor in the live-action adaptation of Mulan.
The actor is famous around the world. Before he was on the silver screen in the U.S., Li was a well-known actor in China and a Wushu champion. Everything about Jet Li is impressive, and the same might be said about his wife Nina Li Chi, who most people know nothing about. She's not famous in the United States and has only recently received media attention after Jet Li shared photos of her on hisInstagram, but Nina Li Chi had her own career before settling down with Li.
Nina Li Chi is a former actress
Nina Li Chi is more than Jet Li's wife. Though her media appearances are few and far between in the United States, she was once a well-known celebrity in Chinese cinema. Nina Li's father was an actor before her, so you could say it runs in the family, but that doesn't mean it was easy. According to Hong Kong Cinemagic, Nina Li wasn't kindly accepted by the fans in Hong Kong, to the point she was sneered at for having a Singapore accent while speaking Cantonese, but it didn't seem to hold the actress down.
Throughout the 80s, Nina Li Chi pulled fans to films with her sex appeal, an image she's well-known for according to The Star. Her IMDB has her listed in over 30 films from 1982 until she retired ten years later. It was her acting career that brought Nina Li and Jet Li together. The couple met on the scene of Dragon Fight in 1989 but wouldn't marry until 1999. After which, they'd go on to have two daughters.
Nina Li Chi is actually Jet Li's second wife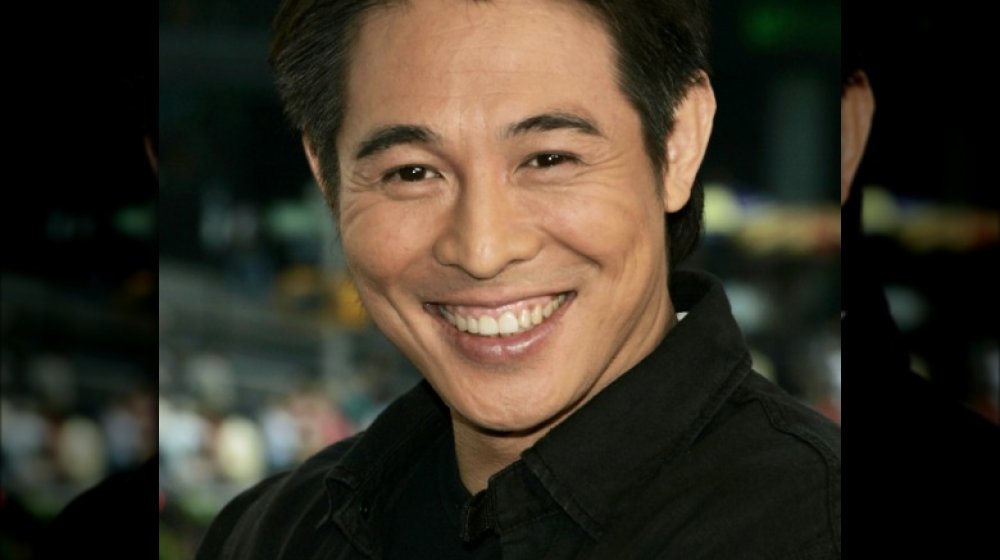 Peter Kramer/Getty Images
When Nina Li Chi and Jet Li met in 1989, he was still married to a different Chinese actress, Huang Qiuyan. Qiuyan and Jet Li were only married for three years before divorcing, but their story is definitely worth mentioning. Apparently, the couple got hitched because of superstition.
The couple met as wushu students and stole away to be married on the "down low" in 1987. The pair moved to the U.S. and had two daughters. Yes, Jet Li has four daughters in total. Reports claim, according to Today, that Jet Li hadn't actually been in love with Quiyan and only married the actress because his grandmother, who's a medium, told him it would bring him good luck. Jet Li wasn't in the best of health at the time and the luck was greatly appreciated. It must have worked, seeing where the actor is now.