Details You Didn't Know About Madonna And Dennis Rodman's Relationship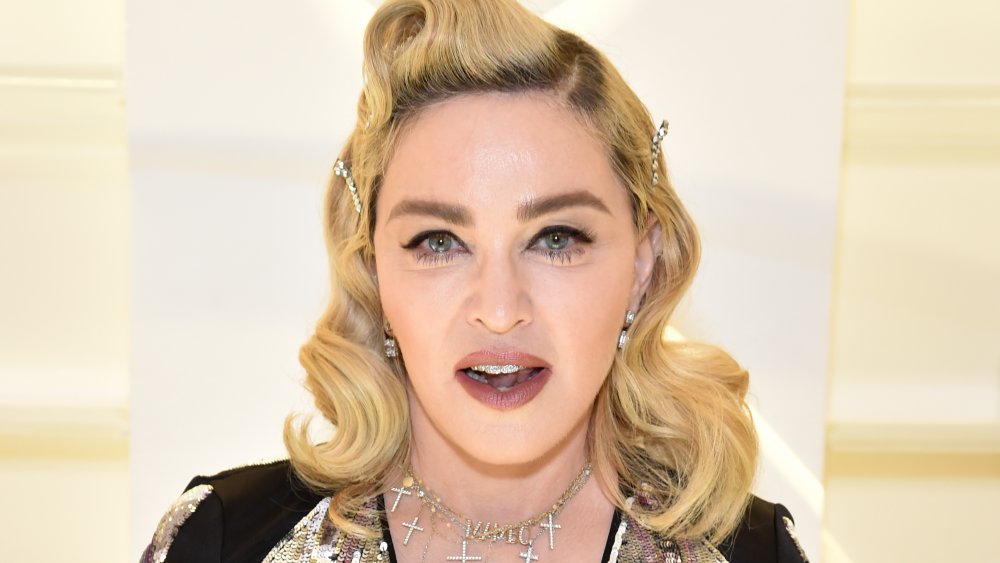 Kevin Mazur/Getty Images
It's a truth nigh-universally acknowledged that Dennis Rodman is happy to tell you he and Madonna used to have a relationship of the wink-wink, nudge-nudge variety. The rainbow-haired, tattooed power forward legend and the Queen of Pop dated for a while around 1994, and while Rodman has told several versions of the story over the years, Madonna has been rather more reluctant to spill the beans. Still others have told versions that differ significantly from Rodman's. 
The reported relationship has received renewed attention in 2020, thanks to the ESPN documentary series The Last Dance, which chronicles the Chicago Bulls' 1990s heyday. As Nate Jones of Vulture notes, the series also spends some time on the enigmatic Rodman and his many escapades, including the "Madonna situation." But what, in fact, was the "Madonna situation"? What was the reality about the celebrity duo's relationship? Let's take a look at the strange details you may not have known about the relationship between Madonna and Dennis Rodman. 
Rodman has a lot to say about the relationship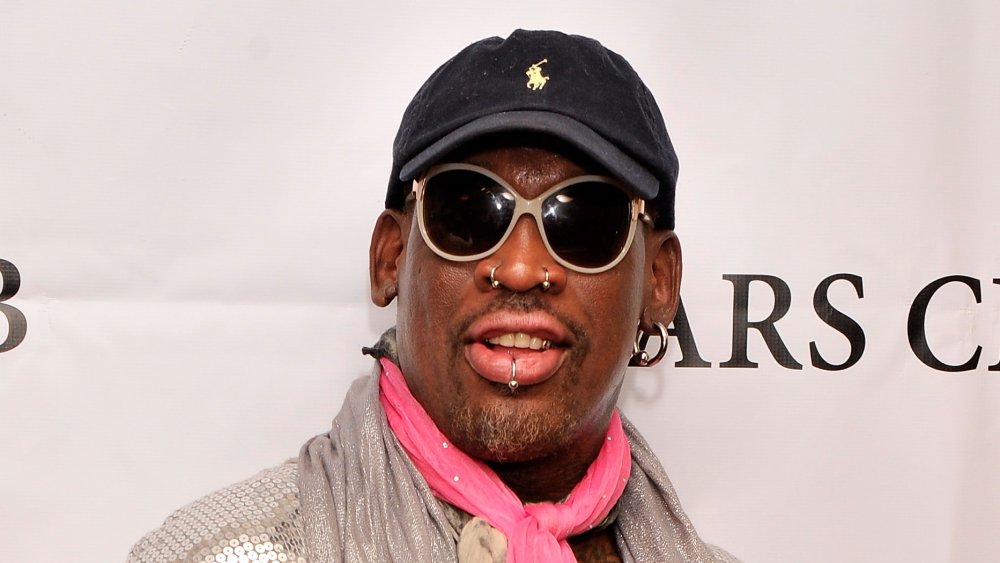 Stephen Lovekin/Getty Images
Dennis Rodman has said many things about his relationship with Madonna. In 1995, he told Jet Magazine that the pop superstar was rather serious about him. "She wanted to get married," Rodman said. "She wanted to have my baby. She said, be in a hotel room in Las Vegas on this specific day so you can get me pregnant." He also revealed that Madonna "had ways of making you feel like you're King Tut, but she also wanted to cuddle and be held." In his 1996 autobiography (via The Chicago Tribune), the NBA star stated similar claims, and said that while they were a great match, he ultimately ended the relationship because he didn't want people to think he was "piggybacking off her fame." 
He also went in much less savory detail, starting with some constructive notes on their love life: "[It wasn't] wild, crazy and kinky. It was just very entertaining. She wasn't an acrobat, but she wasn't a dead fish either." It appears that he wasn't a particularly gentle guy, either, seeing as he wrote that he disliked Madonna's music, as well as her home in Los Angeles, and told her so. He even refused to call her "Madonna," instead opting for the nickname "Tita." Oh, and Rodman also admitted that he refused Madonna ... uh, certain acts a considerate lover would have no problem with. Ouch.
Madonna's not one to kiss and tell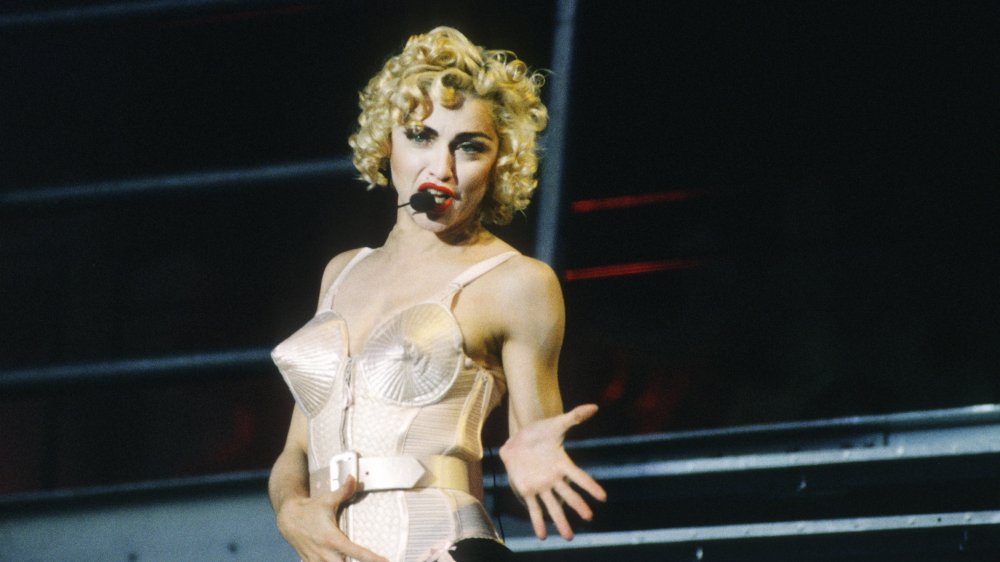 Gie Knaeps/Getty Images
As for Madonna, she has been considerably less vocal about the situation. J. Randy Taraborelli's Madonna: An Intimate Biography claims that while she was the instigating party in the relationship, and may indeed have pledged her love to him, it seems to have been more about their in-bed chemistry than anything else. The biography also notes that it was, in fact, Madonna who ended the relationship — and it was precisely because she felt Rodman was getting too gossipy about her. 
Taraborelli's book reports that Madonna understandably hated Rodman's autobiographical revelations, so much that she threw the book in the fire. Sources close to the pair also allege that Rodman and Madonna only slept together twice (if that), instead of the "50 to 100 times" Rodman claimed. Reportedly, dancer Trina Graves, who also used to date Rodman, says that the basketball star confirmed to her that he had only slept with Madonna once, and it was disappointing. While Rodman blamed Madonna for this, Graves had her own experience with Rodman's selfishness as a lover. 
Reportedly, Madonna left the relationship holding enough dirt on Rodman's prowess to severely damage his macho reputation, should she so desire. Ultimately, she opted not to kiss and tell. According to a friend, her exact comment was: "I feel sorry for the creep." Ouch.