You Wouldn't Want To Meet Eric Clapton In Real Life. Here's Why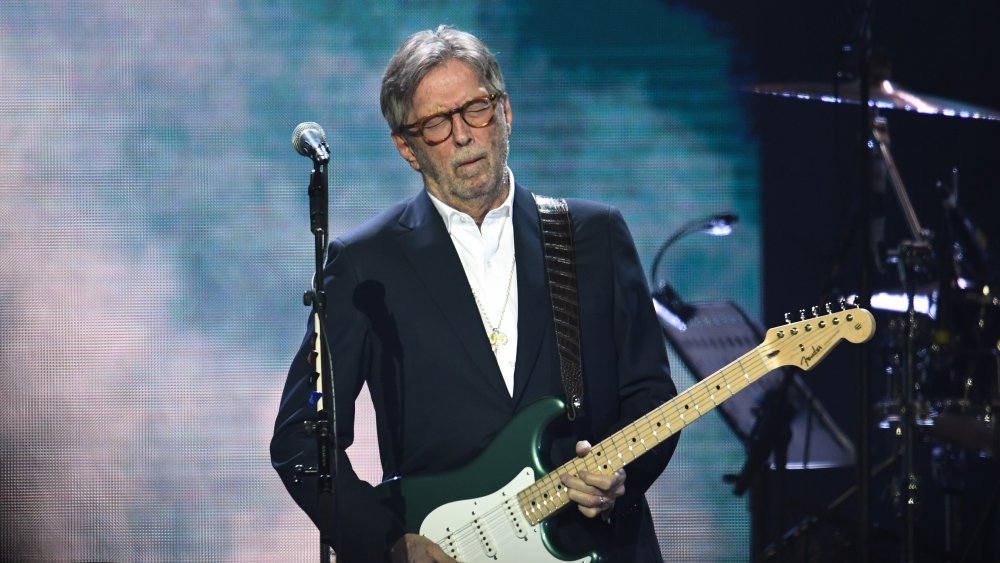 Gareth Cattermole/Getty Images
Musician Eric Clapton is perceived to be one of the most legendary musicians of our times. While his guitar playing skills are top notch, his personality and outspoken nature have sometimes been in the news for the wrong reasons. He's known to have said offensive things in public despite knowing how hurtful they can be.
For instance, in 1976, while performing in Birmingham, England, Clapton said something extremely insensitive and racist. High on alcohol and drugs, the artist told members of his audience to keep their country's white majority and support politician Enoch Powell, known for his anti-immigration policies. As explained in a Daily Beast article, Clapton lashed out after his ex-wife, Patti Boyd was inappropriately touched by a Pakistani dignitary. "I don't want you here, in the room or in my country," Clapton yelled. "Listen to me, man! I think we should vote for Enoch Powell. Enoch's our man. I think Enoch's right, I think we should send them all back. Stop Britain from becoming a black colony. Get the foreigners out."
The singer's racist comments received a lot of flak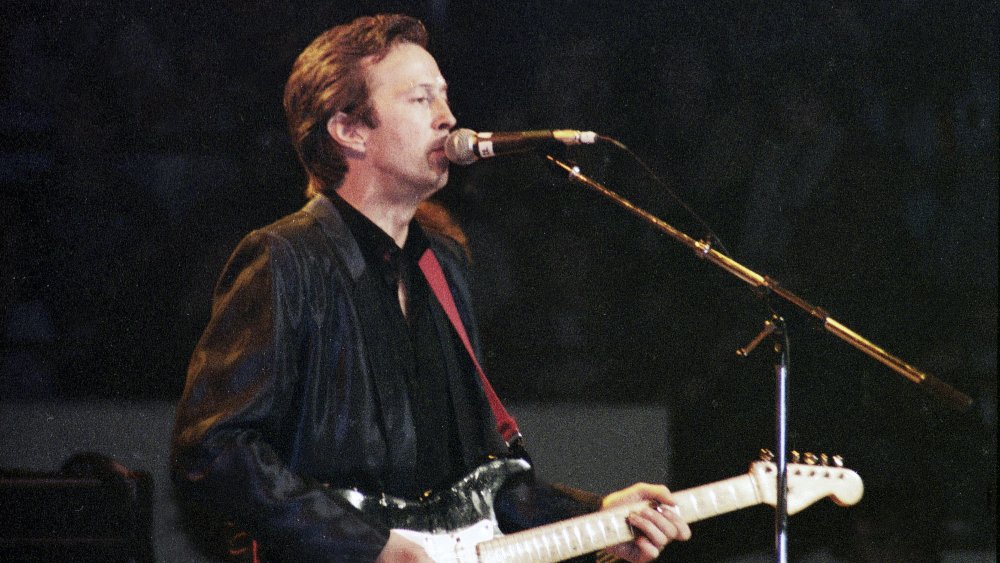 Bill Tompkins/Getty Images
Clapton did express his regret in later interviews about his now infamous comments, apologizing for his actions. He has also often praised Black musicians such as Muddy Waters and Robert Johnson for inspiring his music sensibilities. However, his apologies have come across a bit flat when paired with comments like "I sabotaged everything I got involved with. I was so ashamed of who I was, a kind of semi-racist, which didn't make sense. Half of my friends were black, I dated a black woman and I championed black music." His comments at the concert have often been viewed as deeply offensive and insensitive.
Founders of an anti-racist movement called Rock Against Racism lashed out at Clapton for his comments back then. According to the BBC, they scolded Clapton in a letter addressed to the New Music Express."You're rock music's biggest colonialist," they wrote. "We want to organise a rank and file movement against the racist poison music... We urge support for Rock Against Racism."