You Wouldn't Want To Meet Led Zeppelin's Jimmy Page In Real Life. Here's Why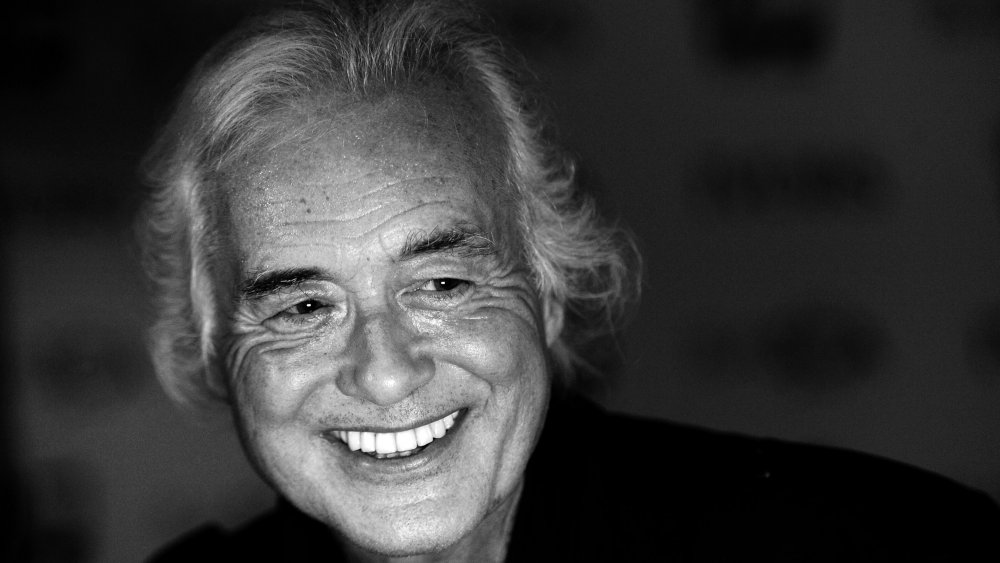 Dave J Hogan/Getty Images
Led Zeppelin's Jimmy Page has hordes of fans across the globe who love and worship his guitar riffs and innovative experiments with music. Led Zeppelin's founder has dark, unsavory details from his past, however, that aren't as well-known or spoken publicly about. Before the rise of feminism and the #MeToo movement, the music industry was notorious for rock stars chasing and courting young girls without considering the legal and moral ramifications of their actions. Page, as it turns out, was one of them.
As revealed in an explosive piece in Interview magazine, one of the most recognizable names from the 1970s was Lori Maddox, who was a minor interacting with many big celebrities, including Spirit's Randy California, singer and songwriter Iggy Pop, David Bowie and, well, Jimmy Page. "I got to hang out with some of the most amazing, most beautiful, most charismatic men in the world. I went to concerts in limos with police escorts. Am I going to regret this? No," Maddox was quoted as saying. While Iggy Pop dedicated song lyrics to Maddox, Page stayed silent. Maddox was 14 when they began their relationship.
He chased Lori Maddox unapologetically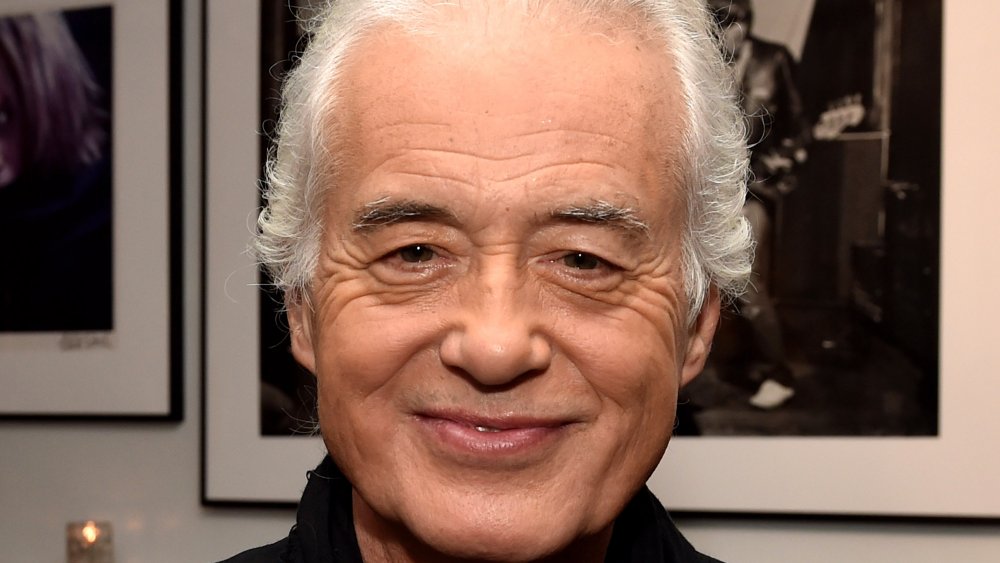 Kevin Winter/Getty Images
As reports The Guardian, Maddox didn't see herself as a groupie and thought her experiences with Page were magical. She called the courtship "the most beautiful pure love I thought I could ever feel. I'd only had sex once before in my whole life. I felt like I'd won the lottery." She also referred to instances when men had harassed and troubled her. "...It's a different thing when you allow someone to be with you," Maddox said.
Page knew Maddox was a minor, however, and chased her anyway. According to Interview, he got her number and immediately rang her, suggesting a meeting. Maddox didn't think it was Page and assumed she was being pranked. When she did meet the musician at Hyatt House several days after the phone call, however, she realized that Page had indeed tried reaching out to her. "Jimmy walked up to me. He said, 'Are you Lori? I'm Jimmy. I told you I would be with you.' It was him on the phone! I couldn't believe it ... He mesmerized me. I fell in love instantly," Maddox recollected.