The Untold Truth Of Mr. Potato Head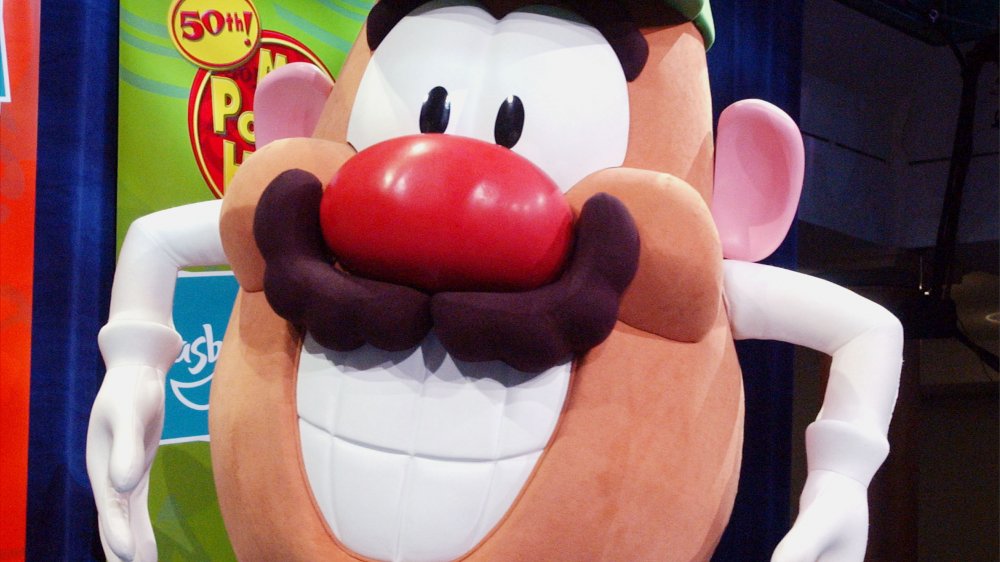 Spencer Platt/Getty Images
One of the most memorable characters in Toy Story is Mr. Potato Head. He's funny, loyal, and often misplaces a body part. Of course, like many of the toys in the franchise, Mr. Potato Head is extremely familiar to children. After all, he's been around since the 1950s.
Mr. Potato Head was invented by George Lerner in 1952, according to the Toy Hall of Fame. Lerner thought children might like vegetables more if they had more personality, so he created a bunch of facial parts that they could stick on to vegetables. Hasbro, a toy company in Rhode Island that makes many famous toys and now somehow also owns the music library of Death Row Records, was interested in his idea.
Hasbro said on its website that the first Mr. Potato Head used to only consist of the facial parts. A set had different mouths, eyes, noses, and ears. Parents had to provide a vegetable — if not a potato, perhaps a carrot. Or something. By 1964, Hasbro came out with a plastic body. The parts that used to be stuck into vegetables now needed to be less sharp and were bigger, so kids didn't attempt to swallow them. The first iteration of Mr. Potato Head was a head made to look like a potato on top of a body.
Don't turn him into mashed potatoes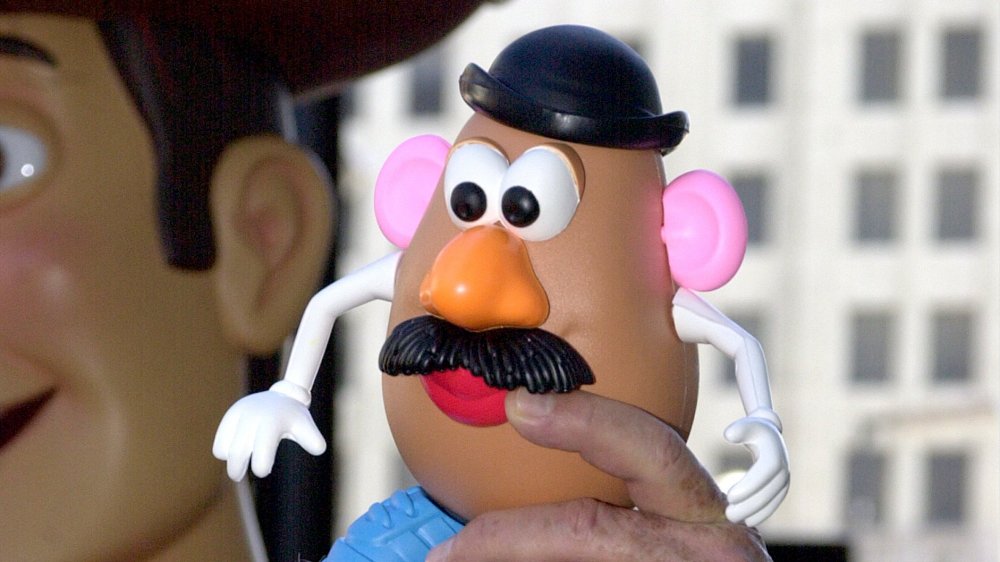 Getty Images/Getty Images
Mr. Potato Head became very popular — according to Hasbro, it was the first toy to be advertised on television. The commercial brought it $4 million in sales, according to the Toy Hall of Fame. The toy soon showed up as an ambassador for many causes. It was a "spokespud" for the American Cancer Society, the White House used his image for the President's Council for Physical Fitness, and even encouraged people to vote in campaigns. Mr. Potato Head's image has been licensed for keychains, t-shirts, and even used to promote other products. Lays Potato Chips used both Mr. and Mrs. Potato Head for its commercial, which, to be honest, was disturbing.
Mr. Potato Head's popularity also meant other versions of the toy were made, explained the Victoria and Albert Museum. Since the 1950s, there's been a version of Mrs. Potato Head, Brother Spud and Sister Yam, and Star Wars-themed Potato Heads. The Toy Hall of Fame even found Potato Head accessories like a car and a trailer.
But of course, it was Pixar's Toy Story that made Mr. Potato Head even more popular. He was voiced by the legendary Don Rickles and was featured in all four Toy Story movies so far. Not bad for a toy meant to encourage kids to eat their vegetables.