Here's What UFC Fighters Think Of Steven Seagal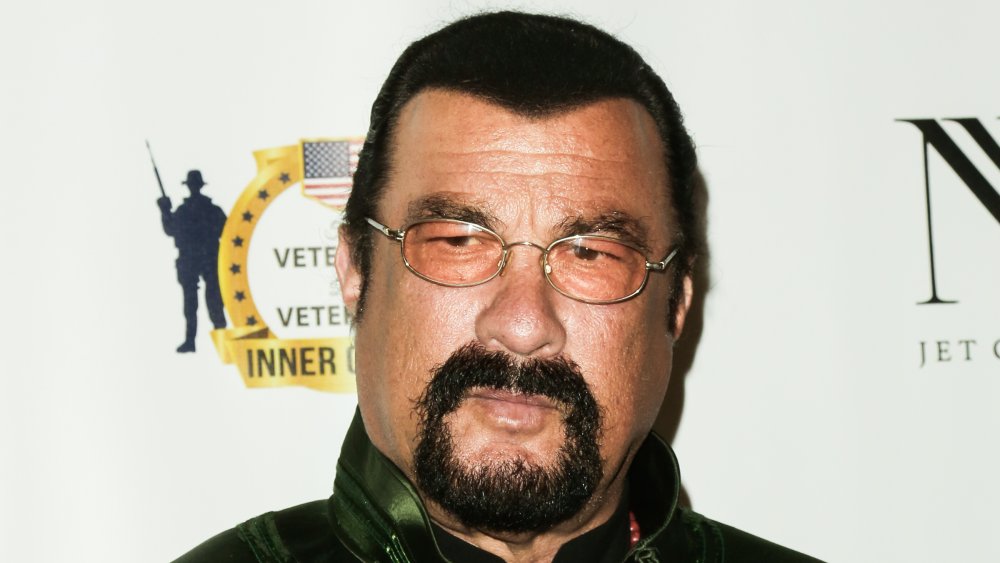 Paul Archuleta/Getty Images
Actor and martial artist Steven Seagal has tried several things in his life: acting, teaching martial arts, playing the guitar and releasing albums, and exploring his entrepreneurial side through launching energy drinks. Seagal has also run into his fair share of controversies. Here is a notable example: In February 2011, at a highly publicized match, UFC champion Anderson Silva took on Vitor Belfort and came out victorious with a front kick that was considered legendary, as told by Bleacher Report. Silva was, of course, known for being a highly skilled mixed martial artist, but found himself dealing with Seagal claiming credit for his triumph a short while after his win. 
In an interview with MMAFighting, Silva addressed the controversy. As relayed on Vice, while Seagal had indeed helped him perfect the kick and tweak it, he categorically stated that Seagal was most definitely not his coach. He also clarified, for everyone wondering, that he'd been using the iconic front kick his entire life and no, Seagal didn't invent it at all.
They don't think he's a great coach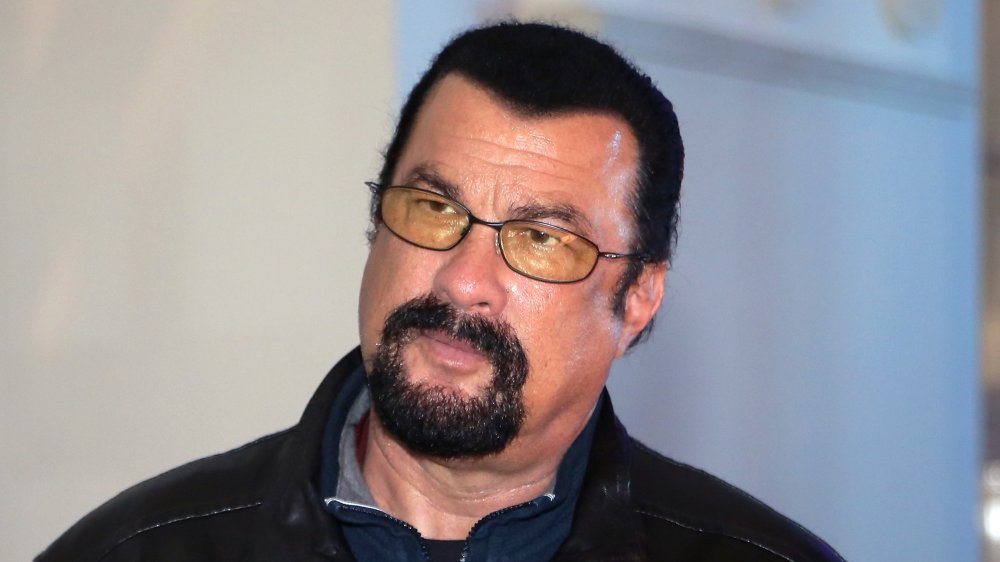 Kristina Nikishina/Getty Images
History repeated itself, says MMA Fighting, when martial artist Lyoto Machida took on Randy Couture and demonstrated a kick that was reminiscent of the move from The Karate Kid. Seagal once again swooped in and said that he'd helped Machida with the move. "There is a signature kick that I've taught them that they've knocked champions out with and won world championships with," Seagal said on an episode of Jimmy Kimmel Live! according to another article on Bleacher Report.
Understandably, Seagal's attitude has not gone down well with certain wrestlers. When he tried to pass on advice to professional fighter Jon Jones at an event, the latter told Seagal to go away. In yet another posting by Bleacher Report, Jones spoke at length about the incident."He was wondering if he could come and talk to me backstage before the fight, just give me some words of encouragement," Jones said. "I didn't think that would be a good idea. My training staff works very hard on me. I'm their prodigy. I wouldn't want to disrespect them by welcoming someone else's master into our room, into our house, into our family."
 Fighter Ronda Rousey has also said previously that she could easily take on Seagal and "beat the crap" out of him.