The Real Reason Guns N' Roses' Original Drummer Left The Band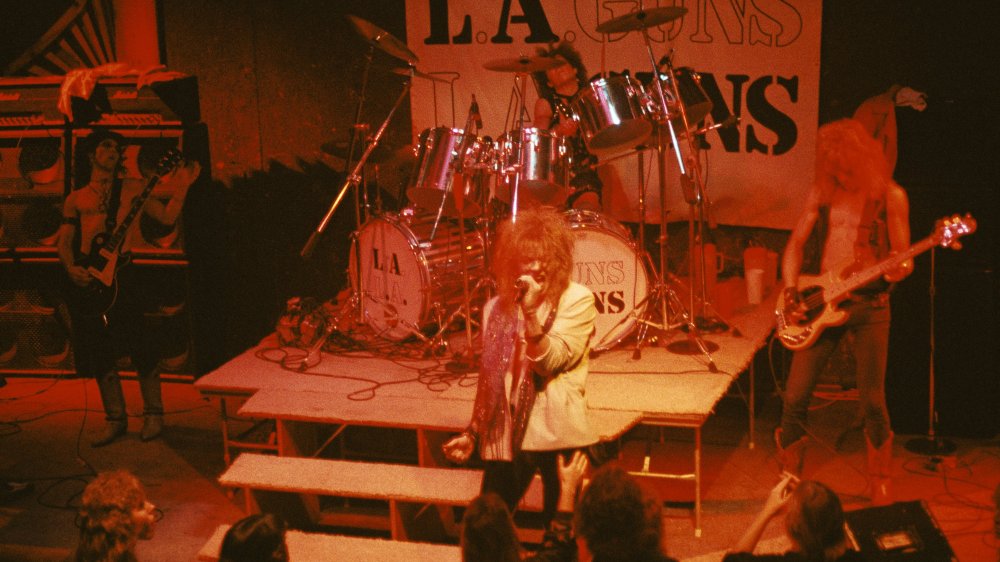 Marc S Canter/Getty Images
Last year, when Steven Adler was stabbed and hospitalized, Penn Live ran the story "Guns N' Roses' original drummer hospitalized after stabbing, according to reports." FAKE NEWS! Sorry, we couldn't resist. Although Steven Adler was the classic drummer of Guns N' Roses, he wasn't the original. That honor goes to Rob Gardner.
References to Rob Gardner are sparse. His only credit is on a collectors edition CD of music recorded before L.A. Guns's self-titled debut in 1988. When L.A. Guns merged with Hollywood Roses into Guns N' Roses, he followed but left in the band's first year. Duff McKagan, Guns N' Roses's bassist, told Biography that he was unsure of Gardner and Tracii Guns's commitment to the band, so he scheduled "a 'tour' of gigs up the West Coast to test everyone's commitment. When Guns and Gardner backed out, the members of Road Crew were ready to step in as replacements."
Tracii Guns remembered it differently. In an interview with Ultimate Guitar, he called Gardner a "great drummer," but his girlfriend gave him an ultimatum between her and the band: "So he left the band and then she left him. So that didn't work out very well, really." Either way, the L.A. Guns members left, leaving only the Roses of Guns N' Roses. After that, Gardner disappeared, only having a blank page on All Music – unlike Guns who led L.A. Guns to a respectable career. He isn't even remembered as the original drummer.
Gardner found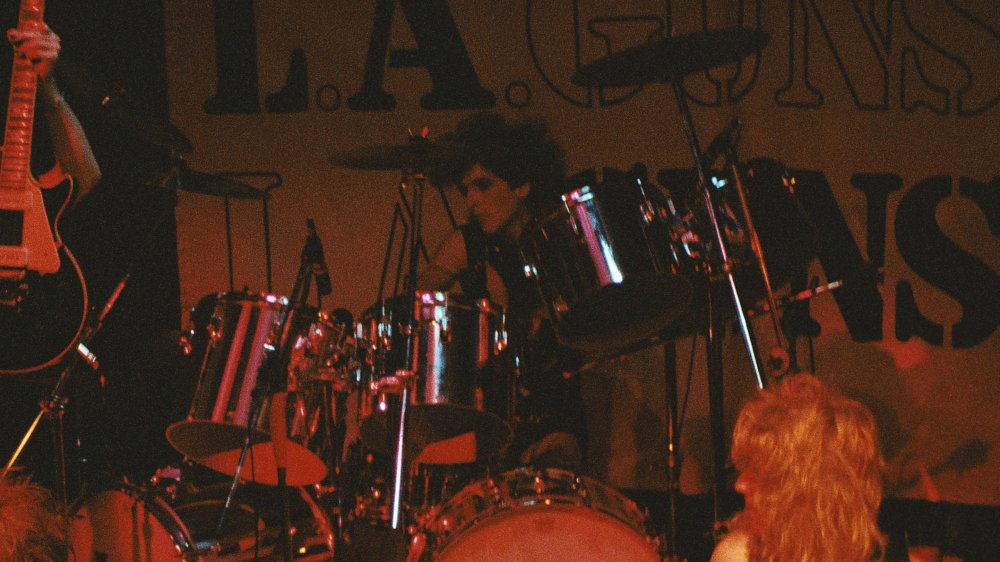 Marc S Canter/Getty Images
That is until he appeared for an interview with Appetite for Distortion, a Guns N' Roses interview podcast that tracks down and chats with everyone connected to the band, even the obscurer people who played on the LA strip.
During the conversation, Rob Gardner expressed how he and Tracii Guns felt some trepidation about rebooting all the effort they had put into making LA Guns a successful, headlining band in the scene by forming a new band. However, he also loved being part of an awesome band. Also, according to Raz Cue, the first manager of Guns N' Roses and fellow guest of the episode, after the band fired Tracii Guns — "he says he left but whatever" — the others just assumed that Gardner would leave at the same time.
To the fans asking him questions such as "Why did you leave Guns N' Roses" or "Do you have any regrets," he says that he tries to keep a positive outlook on it and that he sees it as part of his history, so no regrets there. And hearing what happened to them later, there's no regrets there either: "I'm glad I didn't become a heroin addict." As for why he left, there was a series of issues, like Tracii Guns leaving and the band's new dynamic. Afterwards, he joined other band that headlined shows. These days, though, he plays and jams but doesn't play in a band. Listening to him speak, however, he sounds happy.