The Hidden Meaning Of U2's 'Exit'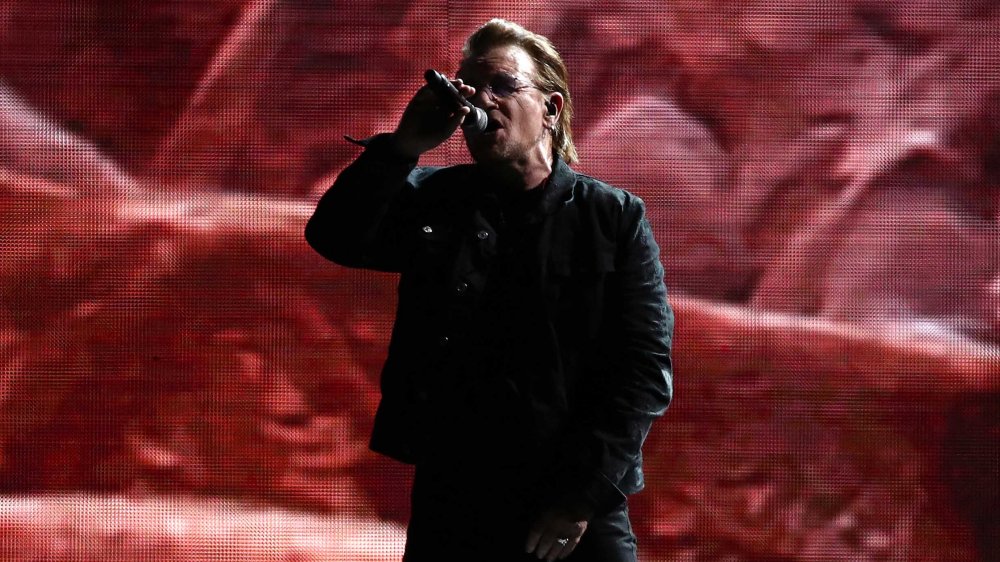 Chung Sung-jun/Getty Images
U2's 1987 album, "The Joshua Tree" had one particular track that stood out. It was called "Exit" and was a disturbing song at its core. The song was said to be a deep dive into a serial killer's thoughts and was inspired by a book called "The Executioner's Song" by Norman Mailer. According to the book U2 by U2 by Neil McCormick, the band accidentally stumbled upon the tune during a long jam session. "If you try [to] dissect a jam and then reconstruct a jam, you can get to the point where you've killed it. But if you can capture the moment and edit it into some kind of a shape where people overlook any timing or tuning discrepancies, then you don't lose the inspiration and momentum and you kind of capture the pearl," Adam Clayton explained. "'Exit' came out of the band jamming. It was quite a long piece originally and we just played it once and then Eno cut it down into that shape."
The song was blamed for a murder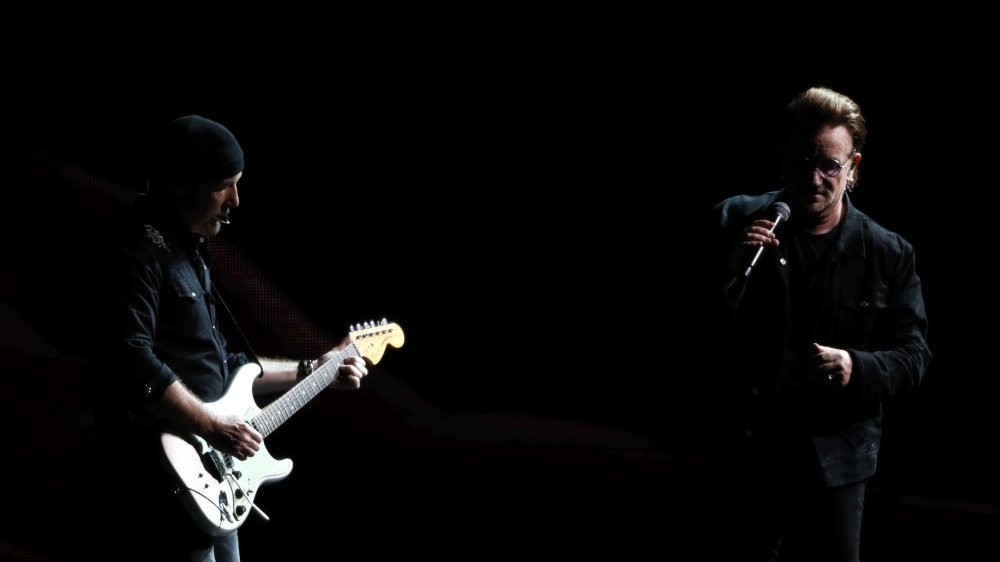 Takashi Aoyama/Getty Images
While performing "Exit" at a concert, U2's vocalist, Bono suffered a bad fall and went to the hospital after the show. He recalled in U2 by U2, "The song was 'Exit' and it had taken me to some ugly place. I slipped in the rain and came down on my left shoulder and severed three ligaments from the clavicle. I was in terrible pain.....that's when I realized rage is an expensive thing for your general well-being." 
The song was eventually scarred by a disturbing incident that made the band stop playing it during their live shows. According to Rolling Stone, actress Rebecca Schaeffer was murdered by an obsessed fan, Robert John Bardo. A psychiatrist claimed that the man was inspired by "Exit" when he decided to kill the actress. The song was played during the court proceedings and the killer mouthed its lyrics the whole time.