The Tragic Death Of George Michael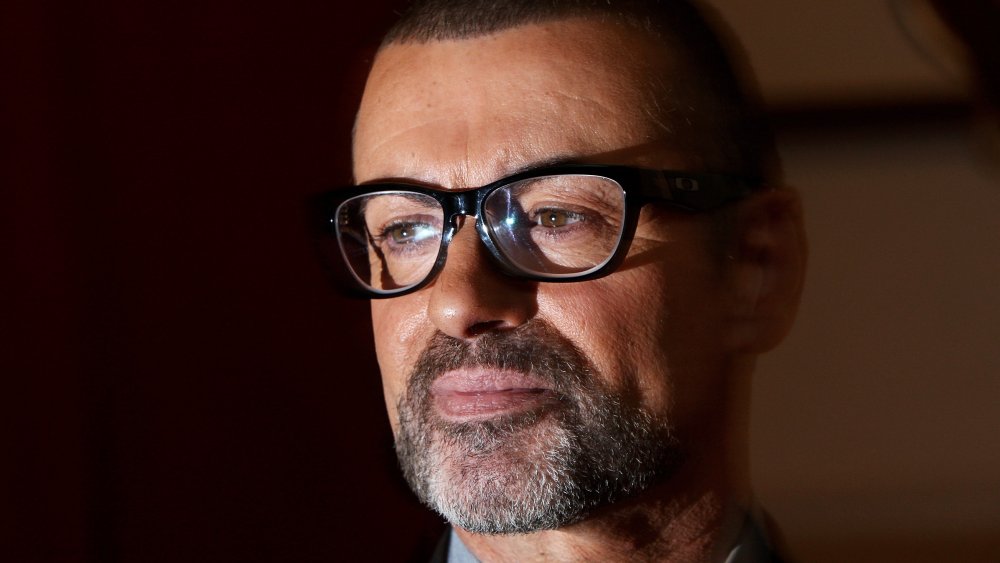 Dave J Hogan/Getty Images
The year 2016 was especially brutal for losing iconic pop idols, including David Bowie and Prince. When news came that George Michael had died at home at the age of 53, our collective sadness was highlighted by a cruel irony. As part of '80s power duo Wham! (with Andrew Ridgeley), Michael brought us one of the all-time beloved Christmas pop songs, "Last Christmas" — and he died on Christmas Day. Between "Last Christmas" and his participation in Band Aid's extremely of-its-time 1984 single "Do They Know It's Christmas?", it was particularly painful and ironic that Michael died on December 25. Per the BBC, Michael's death had first been labeled "unexplained but not suspicious" with an "inconclusive" initial post-mortem examination. Three months later, a corononer announced the natural cause of death as "dilated cardiomyopathy with myocarditis and fatty liver" — heart and liver disease.
Michael's partner, Fadi Fawaz, told an even sadder and more tragic story about the details of Michael's death. Fawaz was the one to find Michael's body. He told The Telegraph that his boyfriend had died at his home alone: "I went round there to wake him up and he was just gone, lying peacefully in bed." Another, unnamed source claimed that Michael had been battling heroin addiction for about a year and noted that he had been hospitalized with an overdose and "rushed to A&E [the emergency room] on several occasions."
"George died on his mother's birthday"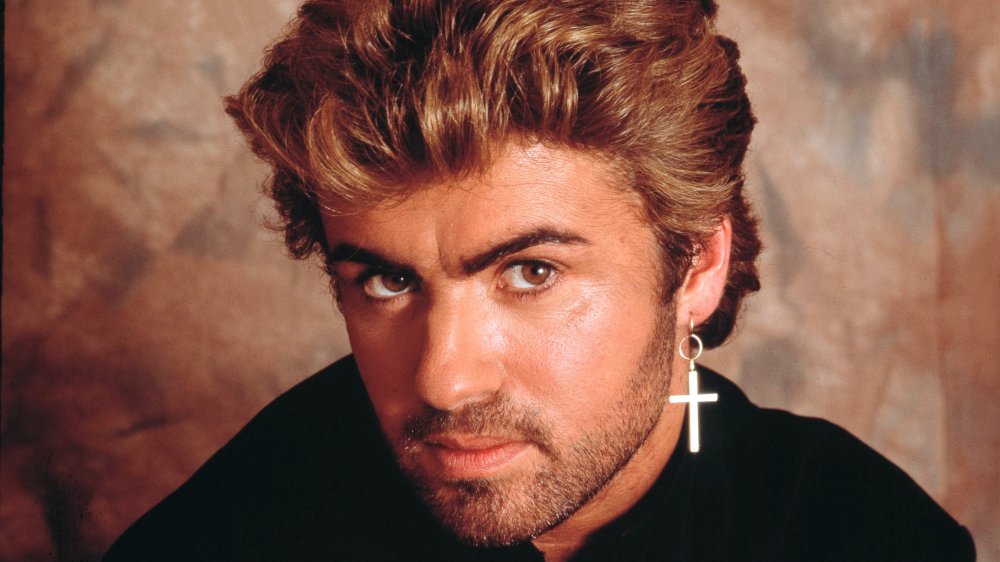 Michael Putland/Getty Images
In 2018, The Telegraph again reported on Michael's death, noting Fadi Fawaz had sent emails to The Sun claiming, despite the coroner's ruling, he believed that Michael had committed suicide after four previous attempts to do so. Fawaz went on: "I am sick and tired of people asking me what happened on Christmas Day. Well let me tell you, George died on his mother's birthday, so that might answer a few questions." Michael had previously discussed how his mother's death in 1997 had sent him into a deep depression: "I was in the black hole. I just used to sleep and sleep. Some days I could barely put one foot in front of the other."
At the request of Michael's family, the coroner didn't release the official post-mortem results; there was no mention of any toxicology test results. A spokesperson for Michael's estate spoke out against Fawaz's claims and said she had "no trust" in them.
(If you or anyone you know is having suicidal thoughts, please call the National Suicide Prevention Lifeline at 1-800-273-TALK (8255).)